How to prepare for GMAT? Are you prepared enough? (2022)
Source: linguamarina
As per business school admissions staff, applicants competing for seats in top graduate biz courses should note that a strong score on the GMAT will boost their chances of admittance. A GMAT grade is a strong predictor of academic readiness for business school and you can not mission How to prepare for GMAT? Therefore, admission committees take it extremely seriously.
But, many applicants may feel puzzled & don't know how to prepare for GMAT exam. Don't fret! Because this writing piece, we have explained about the exam & how to prepare for GMAT, along with some preparation tips to help you with the exam.
What is GMAT?
GMAT or Graduate Management Admission Test is an almost 3 and a half-hour business school entry exam that consists of four parts:
The analytical writing test assesses critical thinking & communication abilities.
A portion on integrated reasoning that assesses students' ability to analyses data & interpret information presented in a variety of formats.
A section of quantitative reasoning is used to see if students have high mathematics abilities & numerical proficiency.
A verbal reasoning portion to assess comprehension & reading skills, editing skills, and the ability to comprehend written arguments.
The GMAT was created to evaluate skills that will be most useful to Business College. It is a test of reasoning skills. It's not only about knowing things; it's also about what one does with that knowledge & how they can put it to good use during Business College. It is more in line with what businesses do regularly.
The GMAT exam is also the first standardized test created particularly for graduate business & management admissions. It establishes the benchmark for predicting academic achievement in today's management programs, also institutions trust the test.
---
Also read: Complete Guide for GMAT
---
How to prepare for the GMAT?
The tips given below will help students with 'how to prepare for the GMAT' anxiety. Asking the question 'how to prepare for GMAT' to yourself is important as its answer will guide you to successfully achieve the GMAT score you aim for.
1. Make a plan
Whether it's the GMAT or any other competitive exam, the initial step is planning. The last thing anyone wants to do is juggle things while still studying for the GMAT on a tight timetable. Many ask 'what's the first thing I should do? And how to prepare for GMAT?' Well, making a clear and concise schedule will help beginners with GMAT preparation.
2. Know your abilities
Knowing your pluses & minuses will help you understand your strong suit. When you begin studying for GMAT, the very first step you should take is to assess your current level of ability or competency. To figure out the amount of time you'll need to prepare for the GMAT, you'll have to know your starting score. To know your strong points, go through GMAT mock tests and analyze the results. 
3. Set a goal
Set up a straight goal. It is important that you understand the pattern of the exam. Analyse the amount of time and effort you need to make in a day for GMAT preparation. The sections in which you've performed well will require less amount of effort & time, and the weaker sections will require a greater amount of effort.
4. Give utmost priority to harder sections
There are 4 sections in GMAT examinations: Analytical writing test, integrated reasoning, quantitative reasoning, and verbal reasoning. Go through mock tests of GMAT to know which section takes a lot of time & sweat to solve. To prepare for GMAT effectively, it's important to focus on the harder part. If you are struggling with the verbal section, give it more time. If your quantitative section is lacking behind, then focus more on that.
5. Give mock tests
Taking a practice exam is the greatest approach to determine your level of preparedness. By giving mock tests, you'll be able to understand & improve your time management. It will also help you comprehend the exam & question pattern. Time management is something students should focus on because you would not want to waste all your time in just one section. Time yourself while giving mock tests to prepare for the GMAT exam.
6. Analyze mock results & work on low-scoring sections
The most important part of your overall preparation strategy is determining which abilities require the most effort. To assess your talents and determine your shortcomings, it is recommended to use the official GMAT guide series. Analyse your findings and then design a personalized, specific study plan to polish up on the sections where you really need your skills to achieve your objectives.
Try to be real with yourself—a GMAT score of 700 or above isn't always attainable. Take the GMAT mini quiz to gain an instant assessment of your total score & a feel of what is a realistic objective for you.
7. Make a strategy for the last 30 days of exams
So, a month before the big day there are a few things you need to keep in mind. The most critical thing you can do in the last 30 days of the GMAT preparation is to turn your attention from studying new information to reviewing what you already know. Make the most of this time by developing and perfecting your exam game plan. Also, throughout your mock exam attempt, practice the game plan. Also, practice writing on a whiteboard with a marker just like the ones provided in the GMAT exam.
8.Reward yourself for a good score
It is a great way to boost morale. When you achieve a good score in a mock test, treat yourself by taking a day or two off. Study light material & release any kinds of anxiety. This will not only ease your mind & schedule a bit but also encourage you to follow the plan you've been following. Keep challenging yourself with advanced questions after you see progress in your question-solving growth.
9. Plan retest if required
Life unfortunately, does not always go as planned. Don't sweat if you didn't get as high a score as you had hoped. You can prepare for the next attempt. You still have the ability to succeed on the GMAT.
If you've received poor marks on your earlier attempt, analyze the ESR to determine your weaknesses and practice on them for the next try.
---
Also read: GMAT preparation tips
---
How to prepare for GMAT at home?
Now that you've decided to act like a lone wolf and prepare for GMAT all by yourself, it is important that you keep the mentioned below things in mind. Many applicants choose to study on their own for GMAT and it is totally achievable if you stay focused and follow the following steps:
Create a conducive learning environment. You must create an ambiance that allows you to concentrate on your studies & adopt a serious attitude. This means shutting off the study room's TV, radio, as well as a CD player.
Completing a Practice Test is a good idea. Taking a practice exam is an important element of preparing for the GMAT. When you know your stronger & weakest areas, studying is much more effective.
Create a study timetable based on the results of the practice tests. Another important aspect of effective GMAT prep is creating a structured, logical study program. You must pick how many hrs. Per day you will devote to GMAT preparation.
Make a list of any queries that you have. It's not unusual for queries to arise when preparing for the various portions of the GMAT. A simple solution to a single question might sometimes give the insight you need to comprehend a topic. So, having queries & finding its solution help students understand the concept better.
How to Prepare for GMAT Without Coaching?
Many GMAT candidates choose for self-study, which takes a great level of devotion, discipline, & focus. Private coaching, in-person classes, and online classes are all available to help you prepare for the GMAT. Though these are wonderful choices, they might be costly, have limited scheduling flexibility, or even both.
If money or time are concerns, self-study could be a great alternative.
Here are some tips on how to prepare for GMAT without coaching:
Taking a practice exam will give you a benchmark from which you can assess your present aptitude as well as a benchmark against which you can assess your forthcoming test results.
An excellent study guide will help you get the most out of your self-study time. The "OG," or GMAT official guide, examines the styles & formatting used by GMAT test authors by using problems from previous GMAT tests.
Exploring the Internet for GMAT resources is simple and, in several cases, one of the finest options. Forums & other groups are frequently offered as free tools on major publishers & other respected websites. These forums are known for having robust discussion discussions on a variety of academic topics.
---
Also read: How to improve your GMAT score?
---
How to prepare for GMAT quant

?

The GMAT quantitative segment is perhaps the most difficult and intimidating segment of the exam. There are numerous fables adjoining the quantitative section, for example, that it quizzes tremendously advanced math perceptions and that it is difficult to attain a perfect score in the section.

However, it can be done with proper guidance like:
review the previous year questions
revise concepts of the basic arithmetic chapters
Data sufficiency is an important part, so spend time on it
Similarly, Data interpretation needs a lot of attention
Start solving simple questions first
Give exam daily
Analyze mistakes
Work on the mistakes
Take on advanced problems
Revise formulae daily
How to prepare for GMAT English

?

The GMAT Verbal section is not a part of your daily average English. It is classy and scholastically modulated to suit the purpose of the exam.

Here are a few tips to help with it:
Work on reading comprehension
Work on vocabulary
Work on sentence correction
Read a lot
Review what you read
Newspaper editorials are a must
Create notes
Create error logs to identify weakness
Give daily mock exams
Be stress-free
How to prepare for GMAT reading comprehension

?

Reading Comprehension or RC segment of GMAT is a quiz of your aptitude to understand composite philosophies as quickly as conceivable.

Here are a few tips to score well in the area:
Read papers daily
Read perspectives to brush up terminology
Evaluate whatever you read
Take day-to-day exams
Labor on the frail areas
Distinguish your strong points from weak points
Reread
Work on grammar
Revise previous year questions
Improve speed and accuracy
How to prepare for GMAT verbal

?

GMAT verbal is a scoring section as it requires a clear basic hold on grammar which is also a flaw of many. So try your best to score the maximum in this section with the following tips:
Learn a whole lot of idioms
study to analyze the rudiments of the Acute Reasoning dispute
see what establishes an unfitting vs. an accurate response on a question
Read newspapers daily
Read editorials to brush up vocabulary
Review whatever you read
Take daily exams
Work on the weak areas
Know your strong points
Revise
---
Also read GMAT Vs. CAT: Which is Better?
---
How to prepare for Cat and GMAT simultaneously

?

Mutually the CAT (Common Aptitude Test), as well as GMAT (Graduate Management Admission Test) exams, form an essential portion of the admittance procedure for entities who wish to advance charges in the commercial and organization sequences.

Here are a few tips to ace that:
If you are scheduling for CAT in addition GMAT, you have to begin your training at the supreme by May.

Target self-made deadlines.

formulate with GMAT English and CAT quantitative aptitude within 2 months.

As soon as GMAT mark is done in theJuly, the application procedure starts and the preparation for the syllabus of CAT should commence.

Data interpretation and logical reasoning should be covered in 2 months.

Once these topics are covered, you can start taking mock tests, analyze your performance.

CAT exam is conducted per year in November. So you will be able to complete your preparation for the exam by then.

Once you have given your CAT exam, the results of round 1 from the GMAT exam will be announced. In case you have been selected then you must start preparing for the interview.

In the event that you are not selected then you must start your application procedure for the next round of admissions.

Time management is important
How to prepare for GMAT online

?

When you plan on online training for the GMAT exam, you should set up a plan that permits you to emphasise your education and training. Preparing for GMAT online is one of the most effective ways to prepare for the exam.

This is how to do it:
Attempt a practice exam
Plan a schedule
Download proper study materials from the internet
Get enrolled in online courses
Make notes of the difficult questions
Revise the concepts with teachers online
Enroll in online courses if possible
Download apps to prepare for the exam
Attempt quizzes
Enjoy the process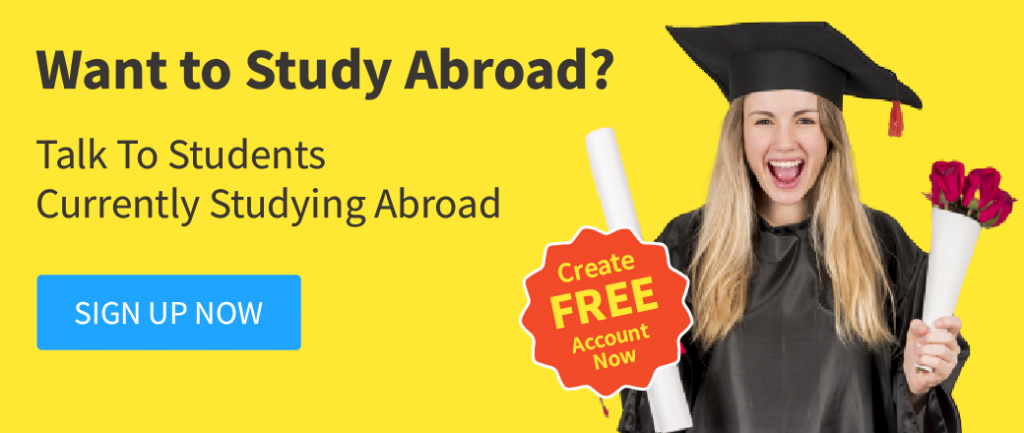 FAQs
✅ How long does it take to prepare for GMAT?
Ans: Remember, studying for the GMAT takes time. Plan to spend about two to three months and 100–120 hours reviewing material and practicing regularly. The top scorers on the GMAT spend 120+ hours, on average, studying for Test Day over a period of time
✅ Is the GMAT really hard?
Ans: GMAT is taken by more than 200,000 people annually and only 6% of the total takers score 720 or more. What we can understand from these data points is that GMAT is a hard exam and it takes effort to score 700+
✅ Is GMAT tougher than GRE?
Ans: GMAT Quant is considered to be harder than GRE Quant. GMAT Quant tests your problem-solving skills. Also, the data sufficiency questions are quite challenging. GRE allows you to use a calculator and GMAT does not, even though GRE quant questions are easier than GMAT
✅ How much is GMAT exam fees?
Ans: The registration fee for the GMAT exam is $250 (for most countries) or INR 18500 in India. However, a lot of other costs are associated with the GMAT apart from this registration fee.
✅ Can I crack GMAT without coaching?
Ans: However, in GMAT, all sections are equally important if you want the perfect score. So, when you're practising on your own, without coaching help, make sure, in an effort to improve in one particular section, you don't end up spending too much time over it and ignore the other sections
Also Visit :