MBA from New Zealand – Colleges, Courses, Fees & Eligibility
An MBA degree from New Zealand offers a wide range of career prospects. Students who wish to pursue higher studies in New Zealand have the advantage of being able to select from a huge pool of universities and programs. Students can either opt for the classic MBA degree or the specialized degree programs that expand to niche industries like healthcare management, logistics and consulting. MBA curriculum offers a healthy blend of practical experience and theoretical knowledge, which prepares students to succeed in the corporate sector. Pursuing MBA from a recognized university of New Zealand will teach students the necessary skills and to interpret the most recent business trends that can be successfully executed in the future.
The New Zealand education system is considered one of the best in the world. International students from around the world prefer New Zealand because of its high-quality education system, quality of living, and inexpensive programs offered by the top universities.
MBA in New Zealand Universities
New Zealand is home to several reputed universities renowned for their MBA programs. Here is a list of some of the best universities that students should consider if they plan on pursuing an MBA from New Zealand.
Eastern Institute of Technology
Massey University
Victoria University of Wellington
Auckland Institute of Studies
Otago Polytechnic
Whitireia New Zealand
University of Auckland
University of Otago
University of Canterbury
Unitec Institute of Technology
AUT University
---
Check Out: Best universities in New Zealand for MBA
---
MBA in New Zealand Eligibility
There are some basic requirements that are common for all New Zealand universities. They are:
Students are required to have work experience of three-four years in their field of study. (This requirement may vary as per the university)
International students or students whose first language is not English are also required to submit their test scores from either IELTS or TOEFL. 
International students also need to provide GRE or GMAT scores, depending on the university and the specific program they select. 
The duration of the course may vary and depends entirely on the opted course from a specific university.
MBA in New Zealand Requirements
Students are required to submit the following documents along with their application:
A valid passport along with two passport-size photographs.
A duly filled admission form
Original and authentic transcripts of school/college.
Resume and Letters of Recommendation
Statement of Purpose
Financial Documents
Loan Documents
Scholarship Essay if necessary
Any other supporting documents as directed by the college.
MBA in New Zealand Jobs
Since the past few decades, New Zealand has evolved as a resilient market with an open and growing economy. As per surveys, graduates can earn NZD 55,000 to 180,000 per year in various MBA-level jobs. For students who plan on pursuing an MBA degree from New Zealand, the country allows them to get a 3-year post-study chance to work in New Zealand. Another important factor that drives students to New Zealand is the less stringent policy for admissions and the low-cost education. The country's predicted GDP of 2.6% in 2022 indicates a need for at least 40,000 employees per year. The business schools in New Zealand have tie-ups with some of the biggest companies in New Zealand as well as other countries like Australia, USA, and UK. All these factors have led New Zealand to be a popular destination for study and work. 
---
Check Out: Top Engineering College in New Zealand
---
MBA in New Zealand for Indian Students
The application process for Indian students planning to study MBA in New Zealand is as follows:
Almost all universities in New Zealand allow students to apply online for a program through the university portal. Students need to download the application form and submit the entire set of documents and follow instructions as specified by the university.
After completing the admission form, students must submit the application form with the required documents. After submission, they need to pay the Application fee for their registration.
Depending on the university, interviews are conducted either over phone calls or any other mode of communication.
Students must keep a check on the university deadlines and apply at the earliest in order to avoid rejection of an application.
Indian students traveling to New Zealand for study and if the course duration exceeds more than 3 months need to apply for a student visa.
MBA in New Zealand without Work Experience
There are very few options for students who wish to pursue an MBA without work experience. Most universities require a work experience of minimum 2 years. Some may even ask students to submit proof of 3-5 years of work experience. A candidate is not eligible to pursue an MBA without work experience but he/she can enrol for the Masters of Business Administration in International Business which is a two year program that doesn't require any work experience. 
MBA in New Zealand without GMAT
MBA is one of the most sought-after courses in New Zealand for international students. There are various eligibility requirements in order to enroll for an MBA, one of them being submitting the GMAT scores. GMAT is a prerequisite for MBA but there are a number of universities and business schools that accept students without GMAT. Here is a list of some of the most popular programs from universities offering MBA without GMAT:
MBA at AIS St. Helen's
MBA at Massey University 
MBA at University of Canterbury 
MBA at University of Waikato
MBA in New Zealand without IELTS
An international student can pursue MBA in New Zealand without submitting the IELTS score, but there are certain other requirements that candidates need to fulfill in order to be accepted by universities. There are several parameters used by colleges and universities of New Zealand to evaluate the English Language Proficiency of candidates other than IELTS. As long as students fulfill all other requirements as stated by the universities, they are granted admission to their desired program. The country offers many options to students to study MBA in New Zealand without IELTS. Some of the requirements are as follows:
Candidates must provide proof of studying in an English-speaking school from at least 8 to 12. The medium of instruction should strictly be English irrespective of the board.
Candidates can also submit proof of having received 5 years of education in an English-medium school at the primary level or for 3 years at the secondary level.
Students who wish to apply for a course without IELTS, need to give a special interview that is conducted by the New Zealand Immigration Authority.
Students can also be admitted to universities if they submit test scores from other competitive exams like TOEFL or PTE.
MBA in New Zealand With Scholarships
New Zealand offers multiple scholarships to international students to reduce the financial burden. These scholarships usually cover the tuition fees and the living costs of students coming to New Zealand for further studies.
Here is a list of some of the scholarships for international students in New Zealand:
Coursework Master's Scholarship by University of Otago.
AUT International Excellence Scholarship by Auckland University of Technology 
MBA Awards by Massey University 
International Excellence Scholarship by University of Waikato
New Zealand Excellence Award by Education New Zealand 
GOPIO West Auckland Scholarship by Auckland Institute of Studies
Alison MacKinnon Fund by University of Canterbury
1 year MBA in New Zealand
There is no MBA program, which is for a year in New Zealand; most of the Mba courses are for a 1.5 to the 2-year course. Courses that are available for a year are generally Post Graduation Diploma or Certificate courses. These courses can be taken after graduation and improve an individual's skill set and equip him with the knowledge and experience necessary for a competitive world.
Colleges offering PG diploma are:
Open Polytechnic of New Zealand
Aoraki Polytechnic
NorthTec
Lincoln University
Otago Polytechnic
Toi Ohomai Institute of Technology
Auckland Goldstar Institute (AGI)
Auckland Institute of Studies
Aspire2 International
Queenstown Resort College
Unitec Institute of Technology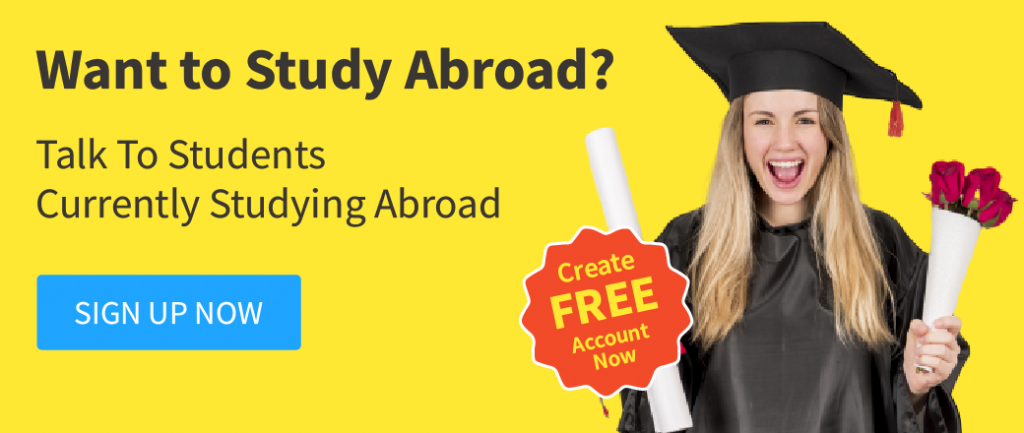 FAQs
✅ Is New Zealand good for MBA?
Ans. Pursuing an MBA from New Zealand is a great option as the country is home to globally recognized universities, offers cheaper MBA programs as compared to Australia, USA and UK and has a great reputation for the quality of education and excellence. Doing an MBA from New Zealand can be affordable and profitable which is evident from the Return on Investment. The multiple work opportunities, scholarship facilities and affordable college fees make New Zealand an ideal destination for pursuing MBA. 

✅ Is New Zealand good for Indian students?
Ans. New Zealand is ranked 2nd in the Global Peace Index 2018, so it makes a safe and peaceful country to study in it.
✅ How can I study MBA in New Zealand?
Ans. The eligibility criteria for studying MBA in New Zealand are TOEFL/IELTS scores, GMAT Score, 3-year Bachelors's Degree, and a minimum of 2 year Work Experience.
✅ Which MBA has the highest salary?
Ans. Finance, Information Technology (IT), and Marketing MBA have maximum salaries.
✅ Is New Zealand good for jobs?
Ans. New Zealand is a good place for Indians to study as the 4% population there is of Indians. Most Indians prefer Auckland to settle in.