Study in Norway- Top Universities, Study for Free, Admissions | 2021
SOURCE: Ubaid malik
STUDY IN NORWAY
Studying in Norway provides a distinct platform for students from all over the world. Being a Norwegian student allows a student to access a variety of courses and gives a wonderful student experience. It creates a good teacher-student relation because of the interactive sessions conducted there. English is used as the main language which allows for the majority of the students to study in Norway to have a familiar environment around. The class strength is usually in small groups so that the students get the required space and attention and a lot more.
STUDY IN NORWAY FOR FREE
The Norwegian government considers that education is a very important part of Norwegian society thus the public institutions do not charge tuition fees, it is also applicable to the international students regardless of which country you come from. The private institutes of Norway charge tuition fees but they're comparatively lower than the other countries. All the international students are treated equally to the Norwegian students. Norway is a high-cost country when it comes to living, as mentioned above the international students need to keep it in their mind to document a high level of subsistence to be granted a student residence permit.
---
Check Out: How to study abroad for free?
---
Best universities in Norway
The best universities in Norway are:
• University of Oslo
• University of Bergen
• Norwegian University of Life Sciences
• Norwegian University of Science and Technology
• UIT The Arctic University of Norway
STUDY IN NORWAY FOR INTERNATIONAL STUDENTS
The Norwegian education sector is known for its incredible academics, proper learning, and teaching methods. The Norwegian embassy in New Delhi provides visas to the aspiring students for their transfer to those universities. International students are also allowed to have part-time jobs to cover their expenses. Many international students hold part-time jobs when studying in Norway. EU/EEA students do not need a work permit and can work in Norway after they have registered with the police. Non-EU/EEA students can work 20 hours per week during their first year of study.
Reasons why Norway should be preferred over any other country:
• Due to their academic excellence
• International students are treated like their own
• Due to their low education fees
• International students also get an environment which is friendly to them because the main language used is English
• Even the private universities charge semester wise fee which does not feel like a burden to the international students
STUDY IN NORWAY COST
Education is mostly considered to be one of the expenses in one's life, but this is not the case in Norway. Public funding secures free education for both Norwegian and international students. The majority of Norwegian universities and state university colleges are publicly funded and the Norwegian government considers access to higher education for all to be an important part of the Norwegian society. The only cost to be worried about is for residential purposes. As public universities provide free education to the students, they should not be worried about this. Depending on the universities that you choose for studying there, the costs vary accordingly. You may be required to give a fee semester wise, each semester tuition fees cost only about NOK 300 to NOK 600. the bigger cities are more costly than the smaller cities, therefore the costs vary. The banks also provide loans accordingly. Some tuition fees free universities in Norway are:
• Nord University
• UIT The Arctic University of Norway
• Oslo and Akershus University College Of Applied Sciences
• University College of Southeast Norway
Study in Norway Requirements
Norway, being an increasingly popular destination to pursue higher studies, has some high-quality institutions that offer courses that pique students' innovative and creative side. While each of these institutions has its own set of course-specific requirements, some general requirements must be met by all students who wish to study in Norway.
Here are some of the general requirements to be satisfied by those who wish to study in Norway:
Proof of Completing Secondary School education for Bachelor's degree programs
Proof of Completing Bachelor's or equivalent degree program for Postgraduate courses
Minimum 2 years of higher education from home country
Valid Student visa to become eligible to study in Norway
Ensuring that the candidate meets the course-specific requirements
A complete transcription from previous academic institutions of study to provide history
Letters of Reference (LORs)
Statement of Purpose (SOPs)
---
Check Out: Cheapest Country to study Abroad
---
STUDY IN NORWAY WITHOUT IELTS
IELTS is required as an important document during admission to any Norwegian university. As English is a requisite for admission, therefore having an IELTS degree is necessary for some universities while others may provide some other document as a necessity. IELTS 6 is required to take admission in their Master's Programme. Some universities have a prerequisite IELTS score that is mandatory for admission to those universities. The average IELTS score required for pursuing an MS degree in Norway is around 6.5 and the score is based on 10 MS courses. You must clear the TOEFL exam if you do not go for IELTS.
The University of Oslo allows international students to take admission without IELTS. Some universities consider the TOEFL exam in place of IELTS and allow admission of foreign students.
The candidates may be required to do the following:
• It must be mandatory to prove that the candidate had English as a course during their primary schooling
• Candidate must have English as a language during eighth to twelfth standard
• They may be asked to give interviews online or in-person and may be selected or rejected on this behalf.
STUDY IN NORWAY BACHELOR
For Bachelor's degree, the students need to show proof of secondary education completion. Bachelor's degree is provided after 3 years is completed or may also be submitted after completion of 180 credits. The admission requires completion of secondary level of school. The name of the degree shows the area of specialization.

Some of the Bachelor's courses in Norway are:
• Journalism and Media
• Medicine
• Agriculture
• Digital Marketing
• Business Administration
Study in Norway Masters
Norway is famed across the world for its flexible and dynamic curriculum that enables students to pursue interesting and unconventional courses. This makes the students who graduate from Norway highly knowledgeable and have skills in various disciplines. In recent years, a large number of students have been showing great interest in pursuing Master's degrees in Norway due to the reputation of their courses and premier institutions and the hospitable environment the country provides for International students.
Here is a list of the top Master's level courses to Study in Norway:
Master of Science in Marine and Maritime Intelligent Robotics
This novel program seeks to train students to become skilled and competent professionals in an interdisciplinary field that combines robotics and Artificial Intelligence to make advancements in Marine and Maritime Science and their technological applications.
Master of Science in Logistics
This program provides students with specialized training and knowledge in the field of logistics and operations management. Here, students will be enabled to expand their comprehension of cost management, optimizing supply chains, and analyzing logistics on a corporate and industry level.
Masters in International Business and Marketing
This program seeks to cultivate a generation of highly skilled and competent businessmen and entrepreneurs who are intellectually and academically sound in concepts such as business management, marketing, financial analysis, risk management, nature of the international market, diversifying a market, etc.
This program provides students with the opportunity to pursue biology and specialize in a field of biology that interests them. In general, it will focus on researching adaptations in organisms and microorganisms, and the mechanisms present in them to survive in different environments, and their interdependent interactions in various ecosystems.
Master in Computer Science
This program seeks to educate students about the advanced applications of computer science and will help them learn to design, develop and program advanced data systems.
This program seeks to provide students with the opportunity to learn about the various sub-branches of Physics, their importance in the contemporary world, and develop solutions for problems using concepts of applied physics.
This program aims to equip students with the knowledge and skill required to carry them further in a career focussed on artistic performance. Here, students will learn to research and incorporate theoretical aspects into their professional artistic practice.
Master in English Literature
This program provides students with a comprehensive study of various pieces of English literature. The course is structured in such a manner that it will highlight the historical influence of literature, devices implemented in the literary works, the relevance of literature in resolving contemporary issues on the global platform, and the ability to write in a manner that will pique the interest of the reader and make them think.
Master of Electrical Engineering
The program focuses on key aspects of electrical engineering such as electrical power systems, digital systems design, electrical energy sources, electrical automation, and modern implementations of electrical engineering.
Master of Engineering Design
The program provides students with the opportunity to understand the importance of design in engineering practice. It equips them with materials, mechanics, modeling, mathematical and theoretical concepts in construction, design processes, material behavior, etc.
Master of Applied Computer Science
This program provides students the opportunity to learn interactive machine design, develop machine learning algorithms, and take a deep dive into the field of Information Systems.
Master of Science, Energy, and Environmental Technologies
This program is designed to make students understand the importance of focusing on environmentally friendly energy production, alternative energy sources, implementing scientific principles to develop sustainable technology, and techniques to maximize the finite resources available by utilizing renewable resources.
This broad range of programs and courses focus on various philosophical concepts of human society such as religion, culture, history, diversity, conflict management, international cooperation, anthropology, etc.
This program will focus on teaching students the advanced concepts of economics, international applications of the principles of econometrics, the significance of environmental economics, energy economics, and development economics.
This program provides students the opportunity to explore the field of Big data analytics and learn how to combine mathematical and statistical principles with informatics, and perform data analysis to overcome the challenges posed by Big data.
Study in Norway MBA
Norway is home to some of the best business schools in the world, and its MBA courses are recognized across the globe. The flexible curriculum practiced in Norway makes students who graduate from an MBA program highly skilled professionals who have a vast knowledge of various disciplines.
Here is a list of the Best MBA programs to study in Norway:
Regular MBA
Executive MBA
MBA with Specialization in Customer and Market Analytics
MBA with Specialization in Global Strategy and Entrepreneurship
MBA with Specialization in Sustainable People Management
MBA with Specialization in Strategy, Management, and Analytics
MBA with Specialization in Applied Economics
MBA with Specialization in Marketing
MBA with Specialization in Business Analytics
MBA with Specialization in Data Science for Business
MBA with Specialization in Entrepreneurship and Innovation
MBA with Specialization in Finance
MBA with Specialization in Accounting and Auditing
MBA with Specialization in Law and Business
Norway has about 70 different colleges and universities that provide business programs for International students. Several have extensive business studies programs, and all provide a quality education recognized throughout Europe and the rest of the world. Graduating from a school in Norway with a degree in business positions a student for success in the business world, and particularly in businesses located in Scandinavia.
Students pursuing MBA from Norway have to continue for two years to complete this course. Students looking to do the Bachelor's from Norway should save the time of about 3-4 years. After completion of this degree, most of the students tend to carry on their work form their home. However, Norway also provides many industries that are willing to accept students passing from these elite universities.
---
Check Out: Best courses to study after 12th
---
STUDY IN NORWAY AFTER 12th
Norway is a unique country to study for an undergraduate or Bachelor's degree due to its flexible and dynamic education curriculum. Therefore, it is an incredible opportunity to study in Norway after the 12th standard, as it exposes them to an international environment and exposes them to various career paths upon graduation.
Norway provides high-quality education and builds close relationships between students and professors. It also encourages students to think creatively, critically analyze problems and enable them to specialize in a field early on in their career. This, combined with the opportunity to live in a modern and technologically advanced environment, makes studying in Norway after the 12th an amazing option that can open many doors.
Here is a list of options to study in Norway after the 12th:
Bachelor of Engineering
Bachelor of Technology
Medicine Course
Bachelor of Business Management
Bachelor of Economics, Finance, Marketing
Bachelor of Arts
Technical Courses to develop specific Skills
Certification Courses and Diploma Programs
SCHOLARSHIPS IN NORWAY
Norway has almost no tuition fees and nominal tuition fees for international students. Apart from this, students who are meritorious and need financial support can avail scholarships to cover the various expenses involved in pursuing a degree while living in Norway. These scholarships are offered by the government as well as non-government organizations. The universities themselves also offer their own set of scholarships that can be availed. All of these scholarships cover expenses such as tuition fees, accommodation, travel, food, etc.
The following foundations offer various scholarships to the students
Criteria for getting Scholarship:
Students must possess an inclination towards academics and must be needy of financial assistance.
There are specific scholarship schemes for students who wish to pursue degrees in STEM (Science, Technology, Engineering, and Mathematics)
There are also semester grants offered as a stipend for students willing to take up fieldwork at the universities they are enrolled in.
There are separate scholarships based on the nationality of the student.
Norway places a high premium on research and provides a separate array of scholarships for students who are driven to pursue doctoral research.
There are certain requirements if you're a non EU/EEA student. In the case of Indian students, they can apply for upper secondary school, high school or bible school, university, etc. There is a certain amount of processing fee of each application and it depends upon one country to another. If you're studying in a private university where tuition fees are charged, then for the permit you need to show the proof of covering the extra charges. International students can apply for scholarships and funding options to cover for your living expenses if enrolled in a public university, if you are enrolled in a private university then also you can get scholarships to cover up your expenses. They offer scholarships annually which are announced weekly.
The different scholarships for Indian students in Norway are:
STUDY GEOLOGY IN NORWAY
Geology is the Earth science that studies earth history, materials and processes, and their impact on the environment. Important research areas include hydro- and geochemistry, hydrogeology and the management of natural resources. Norway provides a Master's Degree in Geology. The language used to teach this course as well is English, which comes in handy for an international student. Graduates from Norway in geology work in a variety of settings, with the most common being industrial companies, environmental consulting firms, government
Agencies and non-profit organizations. Examples of job titles include geo-hydrologist, engineering geologist, geophysicist, seismic interpreter, paleontologist, etc.
Different specializations are the field of Geology are seen in Norway that is seen as:
• Master's in geology
• Master's in Coastal Ecology
• Master's in Marine Geology
• Master's in Geotechnics and Geohazards
• Master's in Geodynamics
DENTISTRY IN NORWAY
Dental hygiene is one of the most looked after part of one's well being. Therefore, dentistry is becoming popular as a choice in academics too. Norway provides a Bachelor's and Master's degrees in this field. It also has jobs under this occupation if one wants to settle down here after completing their education. The program "Master of Dentistry" is varied with instruction within biological, medical, and dental subjects as well as clinical training. The program "Bachelor of Dental Hygiene" educates the students in the areas of health promotion and disease prevention.
There are various dentistry programs in Norway:
• Ph. D. In Dentistry
• B. Sc. Oral Health Sciences
• B. Sc. Dentistry
• Pediatric Dentistry

The various universities with these programs are:
• University of Bergen
• University of Oslo
• University of Tromso
Study Geagrapgy in Norway
Geography is the science that "pictures or writes about the Earth," in all of its forms – lands, inhabitants, and transformations. Graduates in geography can have careers as cartographers, environmental consultants, town planners or landscape architects. The interaction between Earth and humans is an object of study for some. Norway provides courses to carry on geography in the Bachelor and Master's degree both. Graduates from Norway are known to easily get employed as cartographers, international development workers, or tourism officers and outstand others due to the better educational experience. The degrees in this field are M. Sc. Human Geography, M. Phil. Geographies of Sustainable Development, Master Borderology.

The universities providing this degrees include:
• University of Oslo
• Bodo University
• Nord University
STUDY HISTORY IN NORWAY
History deals with humanities and the past of the people's life. It can categorize life into an era, region, or subject. History can make careers in heritage management, museum management, etc. The students with a Bachelor's degree find a job as historic buildings officers, museum tourists and also may be employed as academic librarians. Norway provides a variety of Master's degree in history. A student with a Master's degree in history will learn how to assess evidence of various types, how to interpret conflict in an objective, based manner, and how to explain past changes.
The various degrees are:
• Viking and Medieval studies
• Peace and Conflict studies
• Modern International and Transnational history
STUDY HOSPITALITY IN NORWAY
Hospitality deals with aspects of fine living and leisure time of a human being. Some of the careers in this include Hotel management, Hospital management, etc. Norway provides an opportunity for individuals to gaining a perspective in this field by providing education in this area as well. The degree seen here is Master International Hospital Management.

Since 1992 the Norwegian School of Hotel Management has offered a Master in International Hospitality Management and is currently the only institution in Norway offering this program in English. It teaches the importance of problem-solving capability and provides individual learning and personal improvement.
STUDY IN NORWAY COMPUTER SCIENCE
Bachelor's and Master's degrees in Computer Science & IT cover a wide range of specializations – everything from programming, Video Games, and Multimedia to Human-Computer Interaction, IT Security, Health Informatics, Cloud Technologies and much more. While studying an M.Sc. degree in Computer Science, you will learn all there is to know about designing and building computer software. Computer science graduates are offered the maximum jobs by companies as game designers, IT consultants and cybersecurity analysts, etc.
The significant courses seen in the universities are :
• Master of Applied Computer Sciences
• M. Sc. Visualisation
• M. Sc. Security and Cloud Computing
• M. Sc. Informatics

These are the top-ranked universities in Norway for computer science based on their reputation and research in the field:
• University of Oslo
• Norwegian University of Science and Technology
• University of Agder
STUDY IN NORWAY COST
An estimate of an average student budget in Norway is about NOK 12 122 per month (2019) for most expenses, including housing, food, study materials, transport, and activities. Rent of most of the places includes free internet access. The most significant student residence is Fantoft Student Accommodation, with 1300 units, in Bergen. If you are a private university student, the cost for your expenses certainly goes up while being a public university student brings down your cost as there are no tuition fees. There are many free accessible libraries so that you don't have to buy books and can easily avail of them. There is also a free healthcare unit in Norway. The flights to Norway, however, are cheap and easily accessible. That finally decides your expenses.
---
Check Out: Best country to study abroad
---
STUDY IN NORWAY PROGRAMS
Norway has a range of about 15,000 international students studying in all its universities in different programs. It provides a range of courses starting from science to humanities and many more. Diversity is one of the major strengths of the Norwegian education system. Some of the universities may have prerequisites for admission, but others may not have these. The admissions start from December of last year and go up to 15 March.

The top courses provided by the Norwegian universities are:
• First Officer Programme
• Comparative Politics
• Seminar in Sciences
• Psychology of Learning
• Diversity and Inclusion Management Course
• Integrated Cultural Experience Course
• Digital Communication
• Master's in Sciences
• Business Administration
• Courses in Journalism and Mass Communication
STUDY IN NORWAY VISA REQUIREMENTS
After getting admission in any of the Norwegian universities, you can apply for a visa with a valid passport. Students from all over the world require a visa to study in Norway. You have to apply to the Norwegian Embassy in your country for obtaining the details for your residential process and study permit application, after getting your letter of admission form the respective university. Even if you are applying for a course that is less than three months and you come from a country that requires a visa for entering Norway, you will still need to get a visa for your stay.

When you give your student residence permit application form, you should provide your passport, along with other necessary documentation. You'll need to submit:
•A completed application form
•Receipt of having paid the application fee
•A valid passport and Visa
•Two recent passport-sized photos on a white background
•Evidence of admission in an approved full-time education program
•Evidence that you have somewhere to live
•Proof of leaving the country on completion of your education
STUDY IN NORWAY V/S GERMANY
Norway and Germany, both are known to provide quality educations. The major difference lies in the expenses that one has to spend while studying in the two countries. Germany shows about 12% of international students and provides a Student-friendly environment. Norway, on the other hand, also offers class flexibility and has approximately 15,000 foreign students. Germany has a more formal approach providing a more professional outcome while Norway provides an informal environment for the Student, which helps in personality development.
| PARAMETERS | NORWAY | GERMANY |
| --- | --- | --- |
| PUBLIC TRANSPORT | 70 EUR/MONTH | 70 EUR/MONTH |
| NUMBER OF FOREIGN STUDENTS | 15000 | 12% OF TOTAL |
| STUDENTS ACCOMMODATION | 400-600 EUR/MONTH | 250-400 EUR/MONTH |
| HEALTH EXPENSES | 100-150 EUR/MONTH | 50-70 EUR/MONTH |
| COMMUNICATION | 210 EUR/MONTH | 27 EUR/MONTH |
| ADDITIONAL MATERIALS | 140 EUR/MONTH | 30-50 EUR/MONTH |
STUDY IN NORWAY WITHOUT GMAT
The GMAT score is essential in some universities in Norway while others compensate for the absence of this by other means:
• High CGPA
• Statement of Purpose
• Letter of recommendation
• International Experience
• Other work experience

Some universities require IELTS or any other equivalent exam certificate in place of the GMAT score.

The Norwegian School of Economics provides admission without GMAT. It provides a degree in Masters in International Business, which is a 2-year program.
PhD IN NORWAY
Norway hosts a research-friendly environment for the Student with a rich culture. Norway has a small number of universities but gives the best education, therefore attracting a large number of students from all over the world. This course is of about 3-4 years. The Norwegian Higher Education System is free of cost, and you will be getting a doctoral salary and work rights as well. There is about 10,000 PhD Students in Norway are studying in 24 different universities, with the University of Oslo being the oldest.

The universities in Norway for PhD :
• University of Oslo
• Norwegian University of Life Sciences
• University College of Southeast Norway
• University of Agder
• University of Stavanger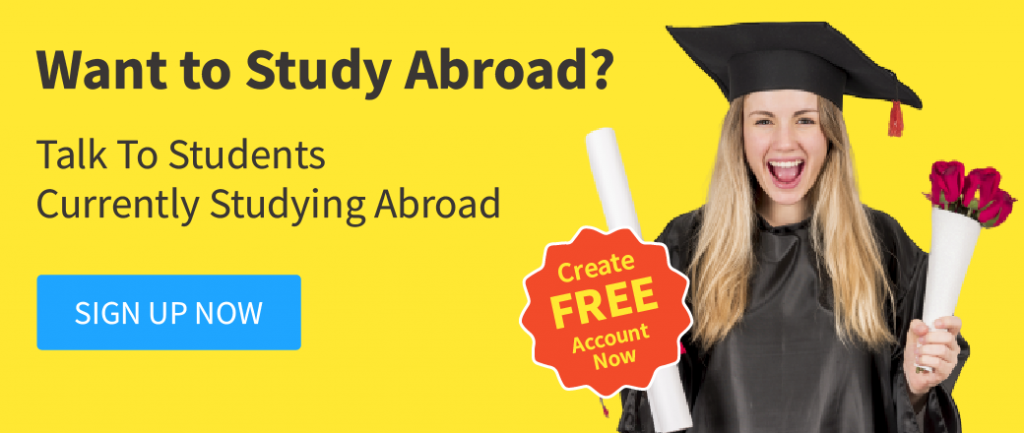 FAQs
✅
Can I study in Norway for free?
Ans. Many state Universities and Norweigian Universities do not charge International students for any tuition fees but the living cost there is high. So, we cannot say that it's possible to study for free in Norway but it surely reduces the pressure.
✅
Can I work and study in Norway?
Ans. Non-EU students can do part-time jobs in Norway after getting themselves registered. Non-EU Students can work 20 hours per week.
✅
Does Norway speak English?
Ans. Yes, English is widely spoken in Norway, and almost every Norweigan can speak fluent English.
✅
What is the most spoken language in Norway?
Ans. Most local people in Norway speak Norweigan but English is the second language for many.
✅
What is the highest paying job in Norway?
Ans. The highest-paid job in Norway is Financial Services professionals at $103,000 annually.
Also Read: