Canada Student Visa Requirement (2021) – Study Permit, Age Limit, New Rules, Eligibility
Source: thatsosnneha
Canada, the land of hockey and maple syrup, is a country in North America. It is often called the land of opportunities. It has a diverse society and has a wealth of resources. Its health care and education system are exemplary. Some of the top universities in the world are located in Canada. Universities like McGill University, McMaster University, University of Alberta are some examples of the education institutes of Canada. Studying at these universities is often a dream of students living outside of Canada. However, applying for a student visa intimidates many. Worry not! We have explained the Canada student visa requirement in simple terms:
There are a few requirements that need to be fulfilled to get a student visa in Canada:
A study permit is a document issued by the immigration authorities of Canada that allows foreign students to study in Canada.
A study permit only allows the student to enroll in Designated Learning Institutions.
A letter of introduction, along with all the necessary documents are needed to be carried to Canada.
You may also need to get a Temporary Resident Visa or an Electoral Travel Authorization (eTA), which allows access to the country as a student.
You can apply for a student visa either offline on paper or submit an online application on the official Citizen and Immigration Canada (CIC) website.
What is a Student Visa?
Canada does not specifically issue a student visa. Instead, it issues a study permit. A study permit allows a student to enter Canada. It is not the same as a student visa, however, once a study permit is issued, a Visitor visa or Electronic Travel Authorization (eTA), is provided to the student. The study permit allows the student to stay and study in Canada as long as it's valid.
Canada Student Visa Checklist
Below is a document checklist for the Canada student visa that needs to be submitted along with the application. The documents should be submitted in a fixed order, and the processing of the application could be delayed if any of the documents are missing or incorrect.
Application for study permit made
Family information
Statutory Declaration of Common-Law Union
Fee payment in an applicable format
A valid passport
Letter of acceptance from the university
Any additional documents required by the responsible visa office
Canada Student Visa Checklist Under SPP
SPP is the Student Partners Program launched in 2009 to aid students looking to study in Canada. It was launched in partnership with the Association of Canadian Community Colleges (ACCC). Under SPP, students who get accepted into SPP colleges are issued a student permit quickly.
Here's the list of documents required for applying for a visa under SPP:
Acceptance letter (under SPP)
GIC
Medical certificate
Academic transcripts and certificates
Language test scores
Proof of payment of tuition fee of the first year of the program
Canada Student Visa Checklist under General Category
Students applying for a visa under the non-SPP or General Category have to follow a process different from the SPP process. In the General category, an applicant is not required to obtain a GIC. Students have to provide proof of financial stability by submitting bank statements, etc.
Here's the list of documents required for applying for a visa under the General category:
Acceptance letter
Academic transcripts and certificates
Proof of payment of tuition fee of the first year of the program
Language test scores
Medical certificate
Proof of work experience
Proof of financial stability
Eligibility for Canada Student Visa
A student must check whether he's eligible before applying for the study permit or visa. The eligibility criteria for the same can be found on the Government of Canada's website.
A student must be enrolled or be accepted into a Designated Learning Institute (DLI).
A student must have no criminal record.
A student must establish that he is financially sound and that he has enough funds for his stay.
A student must show proof that he will leave Canada once he graduates.
A student must show proof of his good health (if required).
---
Check Out: SPP Colleges in Canada
---
Canada Student Visa Requirement 2021
A study permit is the most important document for an international student since without it he wouldn't be allowed to enter the country of his university. It also allows a student to work while studying on or off-campus if he desires. Applying for a study permit or visa in Canada is fairly easy as long as you follow the steps. But first, you must gather the required documents.
Let's take a look at the list of documents required while applying for the study permit:
Acceptance letter/ Proof of acceptance into a university
Guaranteed Investment Certificate (GIC Certificate)
Academic transcripts and certificates
Passport/ Travel Documents for proof of identity
Passport – size photographs
Proof of financial stability/sufficient funds for stay in the country
Letter of explanation (Letter should contain reasons for studying in Canada and)
CAQ (Only required if a student is planning to study in Quebec for more than six months)
Police certificate (if required)
Minimum Percentage For Canada Student Visa
Achieving academic excellence and scoring great marks is even though desirable for universities and attracts more chances of getting selected, a student with a low percentage can also apply and fulfill their aspirations.
The minimum percentage required is 60%.
Some colleges also accept 50%-55%, but the acceptance rate is quite low.
A low percentage of marks can be made up for by earning a better score in IELTS.
The eligibility criteria differ in various universities.
Writing a very strong Statement of Purpose can also look great on the application.
---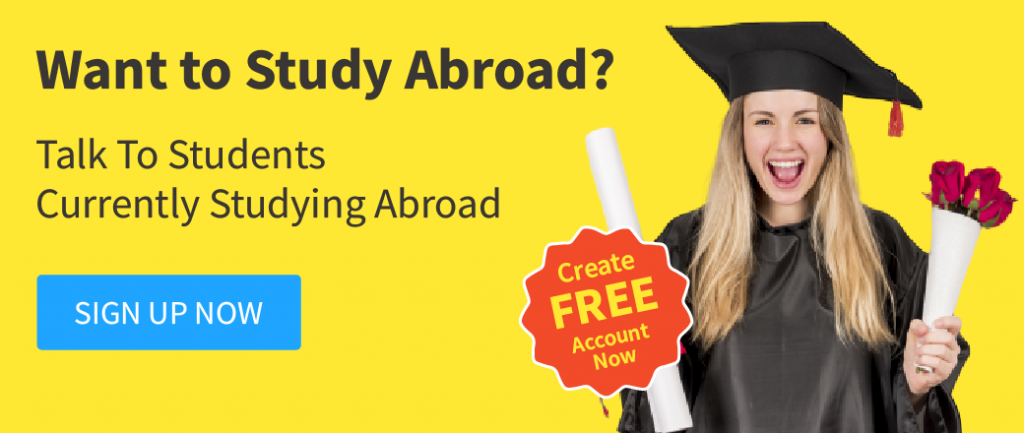 ---
Age Limit for Student visa in Canada
To study in Canada, you must be a minimum of 18 years of age. Even though there is no age limit, you need a study permit if you are a minor. Though the age limit varies with the province.
You must be a Canadian or foreign youth of age between 18 to 35.
Canada also accepts a study gap of 2-5 years for undergraduate and post-graduate courses.
A study permit is not necessarily required if your course lasts six months or less.
Canada Student Visa Requirements after Post-Graduation 2021
Students, after completing their graduation also aspire to work there, taking up a good job depending upon their capabilities. For this, they require a Post-Graduation Work Permit that allows them to obtain Canadian work experience.
The Post-Graduation work permit is offered for three years
Also, several international students work during scheduled breaks, without a work permit.
Getting a Permanent Resident (PR) visa after completion of education is also easy in Canada.
Canada Visa Requirements from India
A large number of Indian students aspire to study in Canada every year. With the number of Indian students applying to study in Canada has increased, Canada has made the Visa process for Indian students easy and fast.
Indian students who have the required financial resources and language skills are eligible to opt for the recently introduced 'Student Direct Stream' (SDS) program.
This cuts down the student visa process from 60 to 45 days.
It is available to students opting for a college education at all designated learning institutions.
For applying for a Canadian Visa for Indians, it is advisable to apply through a Visa Application in India.
Canada Student Visa Bank Statement Requirements
Proof of Funds or Financial Capacity is one of the basic requirements of the student visa application. This is required to give evidentiary proof that the students can pay for the fees as well as the normal living expenses during the stay in the country. A bank statement is one of the documents that is accepted as proof of funds.
The statement should be in the name of the person specifically required. If parents/guardians are to support the education, the statement should be of the person's savings account.
It should be a scanned copy, duly stamped, and signed by the bank. It cannot be sent through an Email.
The bank statement should be original, on the bank's letterhead.
Most universities specifically ask for six months' bank statements.
The tenure required should be specified.
How to apply for Canada Student Visa?
Now that we have talked about the required documents and eligibility criteria, it is time to talk about the actual process itself.
A person may apply for a study permit from three avenues. From outside Canada, inside Canada, or from a port of entry. He may submit an online application but if he's unable to do so then he can submit an offline application too.
The process is straightforward. The first step is gathering the documents. The most important document is the acceptance letter. The second step is creating an account on the website and filling in the details in the form. A student may go through the instruction guide online to better understand the form. The next step is answering some personal questions.
Next, important documents must be submitted. Remember that a student must pay the application fee, biometric data processing fee before applying. The application fee is 150 CAD, while the biometric fee is 85 CAD. After payment and submission, a student can track the progress of his application.
Online application
Applying for the study permit online is recommended by the website of the Government of Canada. Before beginning, make sure that you have electronic copies of all your important documents and a credit/debit card to pay the fee. Here are the steps for applying online. The documents required for submitting an online student permit application are the same as mentioned above.
Gather documents
Creating an account on the website
Submit documents including an acceptance letter
Pay fee
Submit application
Track progress
Offline application
The offline application process is a little cumbersome, however, those who are unable to apply online can apply offline. Here are the steps for applying for the student permit offline.
Obtain the application package containing all forms and an instruction guide
Fill in the details in the form and attach all necessary documents. The list of the documents required is mentioned above.
Pay application fee including biometric fee
Submit the application to the closes Visa Application Centre
Canada Student Visa Application Deadline
Submission of the Visa application is supported by a deadline, after which your application becomes invalid. The time taken to process the visa application may vary among visa offices. Due to this, you should start the application process early.
You must apply as soon as you get an acceptance letter by the university to avoid any delay.
You can apply upto three months before your intended date of travel to Canada.
Your application date is the date you pay the fees.
The processing time for a Visa is usually 90 days or less. For Indian students, this time has been reduced to 45-50 days to attract more students.
Canada Student Visa IELTS Band Requirements 2021

To study in Canada, apart from gaining academic excellence, you also need to be efficient in the English language, for which you also need to submit the English Language Proficiency Exam (IELTS) Score along with other required documents.
In Canada, the IELTS score is necessary as proof of English Language Proficiency.
For undergraduate courses, a minimum score of 5.5 in every four sections with an aggregate score of 6 is required.
For postgraduate courses, a minimum score of 6 in every four sections with an aggregate score of 6.5 is required.
The minimum score requirement is overseen by the Canadian Language Benchmark (CLB).
The CLB score varies from 1 to 12, which corresponds to a particular IELTS score in Speaking, Listening, Reading, and Writing.
Canada Student Visa without IELTS
IELTS score is a necessary score when aspiring to study in Canada. It is proof of English Language Proficiency. A student needs to take an IELTS test and attach the acceptable score along with the other documents.
However, in case you don't have an IETLS score, you can still apply for a study visa in the following ways-
Other English Proficiency tests such as TOEFL
The student must have studied in an English-medium school for four years.
The country a student belongs to is English speaking.
A student can also attend the university's language school for a semester or a year.
The online learning program is also a good way to improve English proficiency.
Some universities accept a letter of recommendation from previous professors regarding a student's English proficiency.
Some universities also exempt the requirement of English Proficiency for selected nationalities.
All universities accept other forms of English proficiency.
Canada New Rules For Student Visa 2021

The Canadian High Commission in India has announced the Student Partner Program (SPP) that has decided to bring changes new rules for Indian students in Canada. These changes are expected to affect the Canada Student Visa Requirements 2021 positively.
The new rules are based on three points- proof of tuition fee payment, proof of fund or living expenses, and language ability.
1st Rule: students are needed to submit copies of fee payment receipt for one semester or year as requested by the institution under SPP.
2nd Rule: It states that the students are also to present proof of purchasing any Guaranteed Investment Certificate (GIC).
The price of this certificate is $10,000, which is meant to cover the expenses for the initial year for the student in the country.
3rd Rule: It is about language ability, the average IELTS test score shouldn't be less than 6.0. Also, the individual score should not be lower than 5.5. The test result presented should be taken within 24 months.
Apart from these changes, all the other rules and requirements are the same as before. Numerous colleges in Canada have started implementing these changes.
Also, several banks in India have started to initiate the changes mentioned regarding education loans.
Canada Student Visa Regulations
Citizenship and Immigration Canada has laid down a few rules and regulations to ensure study permits go to capable and interested students and maintain the integrity of the study program:
Students are required to submit their documents before the deadline in a prescribed form.
Any mistakes will lead to rejection of the visa application.
Students cannot stay in Canada after the expiration of their study permit.
Study permits also apply to only authorized schools allowed to admit international students.
Students are allowed to work part-time during the semester and full time during breaks on a study permit.
Students are allowed to work after completing their graduation and getting a work permit.
Co-op work permits are not available to international students.
Registered Indians holding nationality outside of Canada can study in the country without a study permit.
Students must perform a medical exam and be truthful about any previous illness.
The medical examining doctor must submit the medical reports to the Canada Visa office,
The student must go through the application procedure and regulations of the particular university they are intended to study in.
Canada Student Visa Fee
The fee for applying for a student visa in Canada is CAN$ 235, which includes CAN$ 150 for application of visa and CAN$ 85 for biometrics.
Canada Student Visa Tracking
After applying for a student visa, it is easy to track and know about the status of the application. This allows the student to remain updated and plan their further actions accordingly. Tracking can be done for both online and offline applications.
If applied online, check your application by signing into the account on the official website.
If applied offline, the application can either be checked by using the online tool or creating an online account and linking the application with it.
In the case of offline application, the status will only be shown when the processing of the application starts.
When the application process starts, an acknowledgment of receipt letter or email with an application number is sent.
Also Read: Canada without IELTS
---
Also Read:
Canada Study Visa Time
Since applying for a visa is a legal process, it may take some time to process the application. It depends on the type of application submitted, duration of the stay, and where the application is being processed.
A student visa needs at least three days for processing. There is no interview process to get a Canadian student visa, which may reduce the processing time. Usually, it takes 30-45 days to get the student visa. It also varies from one country to another.
Canada Student Visa Rejection
Applying for a visa is a long process that needs to be done with extreme consciousness and carefully. Any mistake in the process can lead to the application being delayed or rejected. To make sure that doesn't happen, keep in mind the following points-
Make sure you have all the required documents.
The letter of acceptance must be genuine.
The college a student has applied to must be listed under the designated learning institutions list.
A student should have good academic scores.
The Statement of the Bank must be duly stamped and signed by the bank.
The travel identity documents must be accurate.
Make sure your statement of purpose is acceptable
There can be many reasons behind a student's study permit application rejection. Often the reason for rejection may be reflected in the rejection letter. We have listed some of the common reasons behind the rejection of the study permit.
Insufficient funds/ Financial instability
Inadequate documents
Wrong choice of program
Poor performance in Language Proficiency test (IELTS/ TOEFL)
Intent of student
To avoid rejection, a student can take note of the common mistakes:
Filling in wrong details in the visa application
Not submitting complete documents
Not mentioning past visa rejection and travel history
Bad letter of intent
Not making it clear your intentions to return to your home country
---
Check Out: Top MBA colleges in Canada
---
Canada Student Visa Rejection Reasons
As Canada remains to be the preferred destination for higher studies, getting a visa can be a rigorous and difficult process. As several students apply for a visa, it can be quite difficult to obtain one. The following can be the reasons for rejection of the visa application-
Authorities may find that a student is not financially stable enough to support his education.
If the candidate doesn't meet all the requirements of the course applied.
Inadequate travel history.
If the candidate is a potential immigrant.
If the study program you chose does not match the educational background.
Documents are inadequate or incorrect.
Improperly filled out forms.
What to do if Canada Student Visa gets Rejected?
When a study permit is rejected, the reason behind the rejection can be anything. The reason is often mentioned in the rejection letter and if a student needs more information on his rejection, he can contact the visa office that sent him the rejection letter. An applicant can either appeal the decision or submit a fresh application after rejection. Filing an appeal is a long and tiring process which is why it is recommended that an applicant submit a new application.
In case your visa is rejected due to any of the reasons given above, you can re-apply with the proper documents. Having the right and accurate information is important to make sure the application isn't rejected again.
Initially, you can request the immigration officer to reconsider and re-evaluate the original decision.
Next, if the refusal seems to be on no grounds, a student can appeal with the Immigration Adjudication Division or Federal Court of Canada.
This can be done within 30 days of the first application, preferably with the help of a lawyer. You can reapply for a visa immediately after the first one gets rejected.
Since the rejected application goes into your record, make sure to rectify the mistake made earlier. Have enough evidentiary proof to support the documents.
If it was rejected due to language inefficiency, you could also work on the same.
You can also seek the help of an immigration lawyer or online service provider to get proper advice and assistance.
Canada Student Visa SOP
Universities in Canada have been considered a great choice for higher education, due to which there is extreme competition. Although admission to any Canadian university is based on academic performance.
Some universities may also require you to write a Statement of Purpose for admission purposes. It is the most important part of your documents and should be written carefully and attentively.
What to Write?
Here are some Dos and Don'ts of writing an SOP:
Having an interesting start to your essay helps maintain the attention of the person reading it. Make it clear and catchy.
Write about why you chose Canada over any other country. Also, mention a valid reason for choosing the particular university you are interested in.
Write a bit about yourself, mention how your school and the extracurricular activities have enhanced your overall personality.
Write about any past work experiences and contributions.
Mention your views or outlook regarding a certain issue that you may feel is important. You should also mention your short term and long term goals, and how you aspire to achieve them.
What not to write?
Do not be overconfident about yourself in writing your SOP. Make it subtle and write about the achievements that made you do better.
The essay shouldn't be too short or too long.
While writing the essay, language should be given top priority. Use simple but effective language that is easy to understand and comprehend.
Do not write about anything that has no relevance to your course or interests.
Make your SOP unique. Do not copy and paste.
Canada Student Visa Medical Exam
If you want to study and stay in Canada for more than six months, you need a student visa for which you have to undergo a medical examination. This is done to make sure that the aspirant has no fatal or infectious diseases, to protect public health.
The medical exam needs to be done either before applying or within 30 days of receiving the instructions.
The medical exam will be done by a designated medical practitioner (DMS).
You need to carry proper identification, your eyeglasses (If you wear them), any medical report or test results of any previous condition and, passport size photographs at the time of the examination.
The expenses for the medical test are to be borne by the candidate.
You will have to undergo the following tests, physical examination, blood test, urinalysis, chest x-ray, and any other test prescribed by the officials.
The doctor will also fill out a medical questionnaire with you regarding any past or existing medical conditions.
The doctor submits all the test results and documents to the Canada Immigration Department.
The doctor also forwards you the medical report form that you need to attach to your application before submitting it to the Canada visa office.
These medical exam results are valid only for 12 months, after which you may need to do another exam if you don't visit Canada as a student.
Medical reports and X-rays are not returned to the candidate and are kept permanently by the immigration authority.
Canada Student Visa Validity Period
The student visa is a document limited by time. After the expiry of the visa, you can either return to your country or apply for a work permit post-graduation. The validity of the visa depends upon the course you are going to study.
The student visa is valid throughout the course you are studying.
It remains valid for an additional period of 90 days during which the student can prepare to leave or extend their legal stay.
Foreign students from DLI in Canada can apply for a work permit under the Post-Graduation Work Permit program.
Students with Canadian work experience also have the option of applying for permanent residence.
If you wish to extend your study permit for valid reasons, you have to do it before the expiry date of your passport, beyond which you wouldn't be allowed to stay in Canada.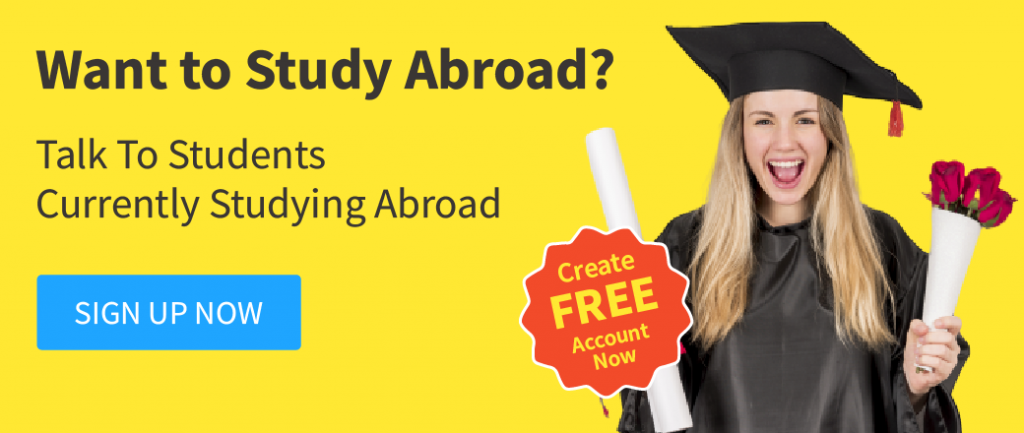 FAQs
✅ What is a Designated Learning Institution?
Ans- A Designated Learning Institution is an educational institution that is permitted by the authorities to grant acceptance to foreign students. All primary and secondary institutions are DLIs as they are allowed to admit international students.
✅ What are the Canada student visa requirement?
Ans- A student needs to submit a letter of introduction and various important documents (mentioned above). They may also need to apply for a temporary residence visa along with a student visa.
✅ How much does it cost to study in Canada?
Ans- The cost of education depends upon the university and the course you have applied to.
✅ Are study permits required for all courses in Canada?
Ans- You don't need to apply for a student permit if your course or study program is of less than six months. However, a permit is required if the course is longer if the student needs to stay longer than six months to complete the course.
✅ Can a student work on a student permit?
Ans- Yes, a student can work for 20 hours a week, a part-time job, during the semester, or full time during the breaks. The right to work ceases when the study permit expires.
✅ Can a student extend his stay in Canada after graduating?
A student may extend his stay in the country after graduating by applying to the Post – Graduation Work Permit program.

✅ Is the IELTS score necessary to submit a student visa application?
Ans- Canadian universities require their students to have proficiency in the English language. For this, it is advisable to take an IELTS test. However, the IELTS score is an admission requirement, and not a study permit requirement.
✅ What happens if the visa application is refused?
Ans- If the visa application is refused, a candidate may request reconsideration or reapply.
✅ What is the validity period of a student visa?
Ans- The student permit is valid until the duration of your program. It remains valid for an additional period of 90 days to enable the students to either go home or extend their legal stay.
✅ Is a medical exam necessary to get a student permit?
Ans- A candidate may be required to undergo a medical examination as per the decision of the visa officer.
✅ Does everyone need a study permit to study in Canada?
Almost all foreign nationals require a study permit, however, there are some exceptions to this rule. Family and staff of foreign representatives, members of the foreign armed forces, registered children in Canada are some groups of people who do not need a study permit. 

Also Visit: