Top Courses in Canada after 12th offer options for students to pursue undergraduate studies in Canada. The subject selected in the 12th class plays an important role in deciding the career path for the students. When a student decides his or her career path they want the best of education to make it perspective.
Here we will be discussing courses after 12th in Canada.
The basic requirement to apply to various courses in Canada is that the student should be 10 + 2 passed and should have score valid points or per cent in English proficiency tests such as TOEFL, IELTS, GRE, etc.
Since we are discussing courses after 12th then the students need to know about the UG courses. Interested students should have completed their 12th in different streams such as Science, Mathematics, Commerce, and Management.
---
---
Study In Canada After 12th
The proper knowledge of university as well as the subjects helps in deciding what is best for our future, but without taking into consideration, the study cost every research is pointless.
The students should know about the expenses that will be incurred in the studies for a different degree or diploma programs. The cost of studying in a country depends upon the Tuition Fees, Living Expenses, Regular Expenses and the Standard of Living.
However, the fee structure is different for different study programs such as for studying diploma the fees will be $10,000 to $15,000 roughly 15 to 25 lacs INR for bachelors program the fee structure is a bit different. It is $20,000 to $35,000 roughly 25 to 60 lacs INR.
Other than fee structure the students know about the documents required for admission purpose.
---
Read More: Study in Canada after Graduation
---
Documents required to study in Canada after 12th
Following is the list of required documents for the admission process in different universities in Canada:-
Official Transcripts IELTS 6.0 Bands Overall With 6.0 Bands In Each Module For UG Courses
Resume
Statement Of Purpose
Two Letter Of Recommendations
Documents Related To The Loan If Taken.
Courses In Canada After 12th
There are many courses offered by the most popular and globally acknowledged Universities in Canada. Students who have completed their 12th can apply for undergraduate and diploma courses in Canada.
You can apply for diploma courses if you have scored less than 60% in your 12th. The following are the lists of courses offered by Universities in Canada for students after 12th from different streams.

Medical Courses In Canada After 12th
Following are some of the medical courses in Canada after 12th
1. B. Pharm
2. Pharm D
3. BSc Biochemistry
4. BSc Biology
5. BSc Physics
6. BSc Chemistry
7. BSc Environmental Science
8. BSc Biotechnology
9. BSc Nursing
10. BSc Occupational Therapy
11. BSc Physiotherapy
12. BSc Radiology
13. BSc Bioinformatics
14. BSc Anthropology
15. BSc Microbiology
16. BSc Zoology
17. BSc Forensic Science
18. BSc Agriculture
19. BSc Pathology
20. BSc Speech Therapy
21. B.F.Sc. (Fisheries Science)
22. BSc Horticulture
23. BSc Genetics
24. BSc Health Science and Nutrition
25. BSc Sports Science
26. BSc Audiology
27. BSc Botany
28. BSc Operation Theatre Technology
29. BSc Anesthesia and Operation Theatre Technology
30. BSc Medical Laboratory Technology
31. MBBS
32. BDS
33. BAMS
34. BHMS
35. BPT
36. BOT
37. BASLP
38. BUMS
---
Courses in Canada after 12th Medical Without maths
1. MBBS
2. BAMS (Ayurvedic)
3. BHMS (Homoeopathy)
4. BDS
5. Bachelor of Veterinary Science and Animal Husbandry (B VSc AH)
6. Bachelor of Naturopathy and Yogic Science (BNYS)
7. Bachelor of Physiotherapy
8. BSc Nursing
9. BSc Dairy Technology
10. BSc Home Science
11. B.Pharm
12. Bachelor in Medical Lab Technology (BMLT)
---
Read More: 15 Best Courses in Canada – Cost, Eligibility – Complete Details
---
Diploma Courses In Canada After 12th
1. Diploma in Mechanical Engineering
2. Diploma in Civil Engineering
3. Diploma in Computer Engineering
4. Diploma in Automotive Engineering
5. Diploma in Electronics & Communication
6. Diploma in Electrical Engineering
7. Diploma in Aeronautics Engineering
8. Diploma in Architectural Engineering
9. Engineering Diploma courses
11. Diploma in Fire and safety technology
12. Diploma in Hotel Management
13. Diploma in animation and multimedia
14. Diploma in Interior designing
17. Air Hostess/Steward Diploma courses
18. Diploma course to become a gym instructor
19. Diploma in Medical Lab Technology
20. Diploma in Dialysis Technology
21. Diploma in Radiography
22. Diploma in X-Ray Technology
23. Diploma in Physiotherapy
24. Diploma in Speech Therapy
25. Diploma in Audiology and Speech Therapy
26. Diploma in Anesthesia Technology
27. Diploma in Optometry
28. Diploma in Ophthalmology
29. Diploma in Nursing Care Assistant
30. Diploma in Hearing Language and Speech
31. Diploma in Dental Hygienist
32. Diploma in Medical Record Technology
33. Diploma in Operation Theater Technology
34. Diploma in Architectural Assistantship
35. Diploma in Business Management
36. Other Diploma Courses
37. Diploma in Journalism and Mass Communication
38. Diploma in Acting and Anchoring
39. Diploma in Visual Communication
40. Diploma in VJ, RJ, and Anchoring
41. Diploma in Photography
42. Diploma in Primary Education
43. Diploma in Elementary Education
44. Diploma in Yoga Education
45. Diploma in Fashion Technology
46. Diploma in Apparel Design
47. Diploma in Culinary Arts
Diploma Courses After 12th In Medical Field In Canada
If you are a student of medical science and you have cleared your class 12th successfully then you can opt for courses after 12th in Canada. Many universities of Canada provide bachelors in the medical field. If you are not ready for bachelor's study then you also have an option to study diploma courses after 12th in the medical field in Canada.
Here is the list of diploma courses recommended for you.
Clinical Research, Drug Safety and Pharmacovigilance Diploma Program
Diploma in Kinesiology
Post Graduate Diploma in Nursing Practice
Diploma in Occupational Therapist Assistant and Physiotherapist Assistant
PG Diploma in Healthcare Management and Leadership
Diploma in Health Information Management
Diploma in Dispensing Optician
Diploma of Acupuncture
The Diploma of Acupuncture is a 3-year (6-semester) program that deeply explores theoretical and clinical concepts of Acupuncture and Oriental Medicine.
Registered Massage Therapy Program
Pharmaceutical Quality Assurance and Quality Control Diploma Program
Post Graduate Diploma in Nutrition, Health and Sport
Diploma in Practical Nurse
Diploma in Pharmacy Technician
Advanced Diploma in Medical Radiation Technology
Diploma in Developmental Services Worker
Courses in Canada after 12th Commerce
The students have the option of pursuing a bachelor's degree in commerce and management. There is a various specialization available in the courses.
Following are the courses that a student can pursue after 12th commerce:
1. BBA(HR Management, Finance, Marketing, Supply Chain Management, Retail Management, Accounting)
2. BCom(Finance, Marketing, Accounting, Taxation, Advertising)
3. BCA Or Bachelor Of Computer Applications
4. BALLB
5. BCM
6. Degree In Cost Accounting
7. Diploma In HR Management, Business Administration, Hotel Management
8. CA
9. CS
10. Animation And Multimedia Courses
11.Journalism
13. Hotel Management
Courses in Canada after 12th Commerce Without Maths
The courses specializing in Finance, Accounting, Economics- Microeconomics & Macroeconomics, Cost, Marketing, Human Resource Management, Business Administration are some of the courses available in the universities at Canada these courses can be pursued after 12th commerce without maths the students can have bachelors as well as diploma degrees in these specializations.
These courses do not require maths and can be pursued without any prior expertise in mathematics. The students who are not good at maths can also study commerce without specializing maths.
The Management courses are considered as best for Commerce students. The field of Accounting, Finance, Cost Accounting, HR Management, Marketing does not have Mathematics in them which is a perk for such students.
Courses in Canada after 12th Commerce with Maths
The students who have a background in Commerce with Maths, they can pursue a technical degree as their bachelors. Degree in Computer Applications is one of the most common degrees studied after 12th commerce with maths.
The students learn about computer languages, networking, applications, etc. The bachelor's degree after 12thcommerce with maths is Bachelor of Computer applications, that is, BCA and bachelor of commerce specializing in computer applications, that is, BCom (computer application).
These are commonly studied degrees after 12th commerce. If a student wants to have a technical degree, then this is the best option for him/her. This degree takes three years to complete and can yield better job opportunities for the students.
Best courses in Canada after 12th science
1. B.E/ B. Tech
2. Bachelor of Architecture (B. Arch)
6. MBBS
7. B. Pharm.
---
Read More: Student Partnership Program in Canada
---
Other courses in Canada after 12th Science
2. BA in Arts (Visual, Fine, Performing)
3. BA in Humanities and Social Sciences
9. BSc in Hospitality and Travel
15. BBA in LLB
---
Read More: 2 Years Pg Diploma Courses in Canada
---
Top Courses in Canada after 12th – PCM
1. BE/B.Tech
2. B.Arch
3. BSc in Nautical Technology
4. B.Tech in Nautical Technology
6. BSc in Industrial Chemistry
7. BSc in Chemistry/Physics/Math
8. BSc in Aviation Sciences
Top Nursing Courses in Canada after 12th
1. General Nursing and Midwifery (GNM)
2. Auxiliary Nursing and Midwifery (ANM)
4. Post Basic BSc in Nursing
Top streams In Canada After 12th Commerce
The Canadian education system has expanded its capacity for students and introduced some academic exposures over the period which is as follows:
1. Accounting
2. Mathematics (Mathematics Compulsory)
3. Economics – Microeconomics & Macroeconomics
4. Finance
5. Business
7. Marketing
Top Diploma Courses in Canada After 12th Commerce
The students who are confused about what degrees to pursue can always opt for diploma courses to be specialized in more than one discipline. These courses are 1 to 2 years long and are equivalent to a degree in terms of curriculum. Diploma courses are of great use when the student wants to study the creative aspects of Commerce.
Following are the diploma courses which can be continued after 12th commerce:-
1. Diploma In Fashion Designing
2. Diploma In Computer Application
3. Diploma In Banking
4. Diploma In Financial Accounting
5. Diploma In Industrial Safety
6. Diploma In Business Management
7. Diploma In Hotel Management
8. Diploma In Physical Education
9. Diploma In Retail Management
These diploma courses can be pursued apart from a bachelor's degree in commerce and Management. These are productive as well as creative which helps several students to unlock potentials hidden in them.
Top Courses After 12th In Canada- Engineering
3. Project engineer
5. Engineering manager
6. Process engineer
7. Quality engineer
8. Civil engineering technician
---
Read More: Study in Canada – Courses, Fees, Universities – 2020
---
Top Aviation Courses in Canada after 12th
1. BE / B.Tech in Aeronautical Engineering
2. B. Sc. In Aviation
3. BSc in AME (Aircraft Maintenance Engineering)
4. Commercial Pilot License (CPL)
5. BSc in Aeronautics
6. B. Tech in Aerospace Engineering
7. BE in Aerospace Engineering
8. B. Tech in Aerospace Engineering with specialization in Avionics
Other Courses in Aviation in Canada
1. Pilot Orientation Program
2. Diploma in Aeronautical Engineering
3. BBA in Aviation
4. BSc in Hospitality and Hotel Administration
5. Diploma in Aviation, Hospitality and Travel Management
6. BBA in Aviation Operation
7. Diploma in Travel Management and Airport Handling
8. Diploma in Airport Management Services
9. Advanced Diploma in Air Cargo Management
---
Read More: Top Courses and Universities for Engineering Management In Canada (Updated 2020)
---
Top Courses in Canada after 12th- Management
1. BBA in Banking and Insurance
2. BBA in International Business
4. BBA in Healthcare Management
5. BBA in Event Management
6. BBA in Tourism and Travel Management
7. BMS
Top Courses in Canada after 12th- Hotel Management
1. BHM (Bachelor of Hotel Management)
2. B.SC in Hotel Management
3. B.Sc in Culinary Arts
4. BBA in Hotel Management
5. BSc. In Hospitality and Hotel Administration
6. B.Sc in Hotel and Catering Management
7. BHMCT (Bachelor of Hotel Management and Catering Technology)
8. BSC Hotel Management, Catering and tourism
9. B.Sc. (Hons) In International Hospitality Management
10. B.Sc. Resort & Event Management
---
Read More: Top One Year Courses In Canada for 2020
---
Also Read:
Top Courses in Canada After 12th- Arts
Here is the list of Top courses in Canada after 12th Arts:
1. Bachelor Of Arts (BA) In English, Literature & Creative Writing, History, Psychology, Journalism & Mass Communications, Economics, Sociology, Or Any Regional Languages.
2. Fine Arts
3. Hotel Management
4. Law Courses (Integrated Courses Are Also Available)
5. Fashion Design/ Interior Design
6. Travel & Tourism Management
7. Animation & Filmmaking
8. Game Design/Graphic Design
9. Journalism & Mass Communications
10. Education
These diploma and degrees are meant for students from Arts field these courses do not have any hard maths and science concepts; these are based on simple art concepts.
What Are The Top Universities Indian Students Can Study Arts At The Following Universities In Canada?
The courses that are mentioned above are widely being offered by the following universities who value the importance of higher education in the field of arts.
---
Read More: Canada University Rankings
---
Top Courses in Canada after 12th-Animation
1. BA in Animation & Multimedia
2. B.Sc. in Animation & Multimedia
3. Bachelor of Visual Arts (Animation)
4. Bachelor of Fine Arts in Animation, Graphics, and Web Design
5. BA in Animation and CG Arts
6. The BA in Animation and Graphic Design
7. BA in Digital Filmmaking and Animation
8. B.Sc. in Animation and VFX
9. B.Sc. in Animation and Gaming
Top Bachelors Courses In Canada After 12th
1. BA (Criminology)
2. Bachelors in Criminology
3. Bachelors in Legal Studies
4. BA in Law and Society
5. Engineering
6. Information technology
7. Business management
8. Pharmacy technician
9. Hospitality management
Top Short-Term Courses In Canada After 12th
1. Business Administration (Online)
2. Accounting (Online)
3. Human Resources Management (Online)
4. Cambridge FCE exam course
5. Culinary Arts
6. Software Processes and Agile Practices
7. Software Construction – Data Abstraction
8. Software Construction – Object-Oriented Design
---
Read More: Cost of Studying Different Courses in Canada
---
Best Universities in Canada for Degree/Diploma After 12th
Some of the best universities in Canada, which can opt after 12th:
4. University Of Waterloo
5. University Of Montreal
7. University Of Alberta
8. University Of British Columbia
10. University Of Toronto
11. Simon Fraser University
15. Laval University
17. York University
19. Memorial University Of Newfoundland
---
Read More: List of Courses in Canada after 12th
---
Study in Canada after 12th Commerce without IELTS
If the student wants to study without IELTS or any other any proficiency test, then Canada can be the best destination.
There are numerous universities which facilitate studies without any proficiency test. These are- Brock University, Carleton University, University of Winnipeg, University of Regina, Concordia University.
These universities do not ask for IELTS or TOEFL if the student have lived and attended School in Canada for a minimum of 4 to 5 years; this proves that the student already has proficient knowledge of English.
The admission process in these colleges are very lenient and attracts many students too. The students find it difficult when they have a lot of potentials but could not enroll for Universities because of non-availability of a certificate of proficiency.
FAQs
✅ How much will it cost to study abroad?
Ans. Studying abroad incurs a lot of expenses, but this depends on the country as well as the university you choose to study in. Look up and research the website of the universities since accommodation requires a separate set of expenses.
✅ What should I consider to study internationally?
Ans. Consider when would you like to be interested in studying abroad and then begin planning. The sooner, the better! That helps you estimate of the time you will need to prepare for the examinations that you need to qualify to study abroad.
✅ Will studying abroad help me get many job opportunities?
Ans. Depending on your university and your academic achievement, you will be coming across opportunities to work while studying abroad already gives you the benefit. Your career prospects are sure to become wider with the experience you carry of socializing on an international platform.
✅ Am I eligible to study abroad?
Ans. Each university abroad has eligibility criteria that differ from each other. You need to ensure that your academic requirements meet the demands of the university you re applying to. Plan accordingly to apply at various institutions to be assured of being admitted into any of your chosen universities.
✅ How can I study in Canada after 12th if I cannot afford it?
Ans. Many students cannot afford to study abroad, which is why universities have a separate set of grants and scholarships for students so that they can avail them. Governments also aid students who cannot afford the expenses despite their high potential in academics.
✅ Can I work and study abroad at the same time?
Ans. You can undertake a job or internship while studying. Many students opt to work to complement their expenses while studying there. But before you take up any job, it must be ensured that your visa permits you.
✅ How long does the international application process take?
Ans. Every university in different countries opens their applications at different times during the year. It is recommended to begin your application process at least a year in advance. Academic sessions vary from country to country.
✅ Will I need an education agent to study abroad in Canada after 12th?
Ans. You can apply to an institution directly, but you can choose to consult expertise or a specialist to guide you through the process smoothly. An educational consultant helps you step by step and makes sure that nothing is missed out so that you can receive admission offer from your dream university. Hence, it is advisable to take the help of a qualified educational consultant.
✅ Will my international qualification in Canada be accepted in my native country?
Ans. Any qualification, whether international or native is accepted across the globe, but it is confined to your stream strictly. But qualification requirement varies from company to company.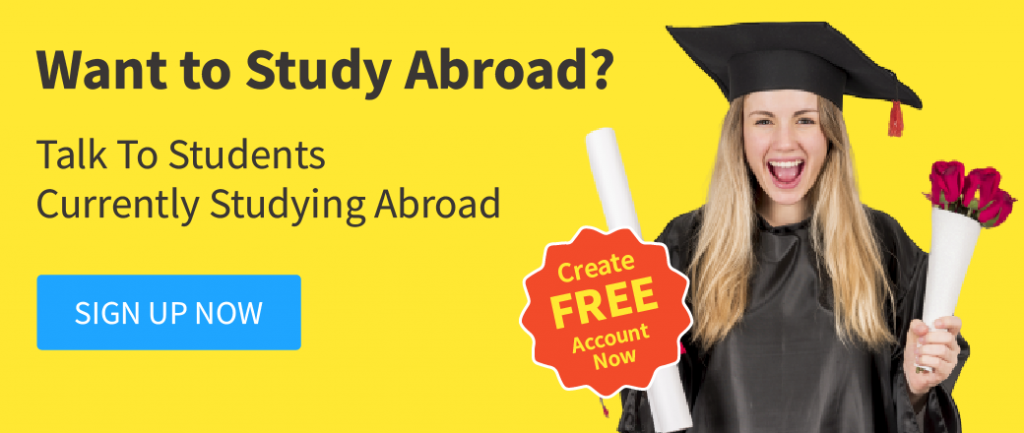 Check Out: