Canada is a popular study abroad destination for international students. It has a number of top-notch universities with best in-class infrastructure. Canada welcomes immigrants open heartedly, and provides numerous fascinating professional options. However, fascinating as it may sound it can prove to be a bit difficult for those who have study gaps.
Canada accepts the study gap, but it's different for undergraduate and postgraduate. Study gap has been a common thing recently, many students take a year drop to excel the following year.
Previously it was not seen in huge numbers, as the competition is rising, you can see the number of gap years amongst students rising as well. In Canada, the study gap for UG applicants is upto 2 years gap & for PG applicants, upto 5 years Gap is acceptable.
If you want to learn to justify gaps in your education then read along!
What is Study Gap?
Study gap is basically the period in which you did not continue your studies. In other words, the period from when you last earned a degree to the present is known as the study gap. For instance, suppose you graduated in 2016 and want to pursue post-graduation in 2021. In that case, you would have a 5-year study gap.
A study gap may have been taken for numerous reasons, usually, the study gap is taken by students after their secondary/high school and before they choose an undergraduate program.
In nations like India, where we could have to give up our education for a variety of reasons, the study gap is not unusual. But when we have to apply for student visas to study overseas, it becomes a difficulty.
Many students take a year off after passing the HSC exam in their final year of high school, particularly in India. Some people take a year off following JEE, medical entrance exams, or they might even drop out of their first year of school.
---
Check Out: Masters in Canada
---
Is Study Gap Acceptable in Canada?
Yes, study gaps can be taken by the candidates who are applying for new study visa in Canada. A very long study gap can prove to be a problem for the university to consider a candidate but the Canadian education system is however lenient enough to consider it for international students.
For undergraduate applicants, the study gap for up to 2 years is accepted and for postgraduate applicants, the study gap for up to 5 years is acceptable. There are a few exceptions to a few students who have shown exceptional expertise in their field of study. If the student has some work experience then they need to show it to the university as proof for their study gap, a salary slip or appointment letter can be taken as one of them.
The education system in Canada is very vocational, they don't want the students to only stay focused on books and theory; they inspire and educate students in a very different way by giving them knowledge about the real world through practical projects.
Hence, a study gap should be planned meticulously which can then bring healthy benefits into the student's life. Canada's education system allows the new students an adequate study gap to make themselves comfortable with the study pattern of the country.
---
---
How much of a gap is accepted for study in Canada?
In Canada, the acceptable study gap for UG applicants is upto 2 years gap & for PG applicants, upto 5 years Gap is acceptable.
Possible justifications for your study gaps
Personal Responsibility: Family always comes first in a nation like India. For instance, a student may be forced to discontinue their education during a financial emergency in order to provide for their family. One must be truthful with the authorities while applying for a visa to study in Canada and give the appropriate person all the information they require.
Health emergency: We can never foretell how things will turn out since life is unpredictable. For instance, depending on the severity of the accident, a person may require years to fully recover. Then there are major ailments, which can strike anyone at any age. Students are required to take a vacation from their studies in these circumstances. You must present all of your medical documentation when applying for your visa.
Retaking examinations to achieve better results: Specific expectations from the exam results may exist for some students. They might attempt again if they are unsatisfied. Although not everyone can afford this luxury, those who retake an exam end up giving up a year to raise their score. However, Canada accepts this explanation for the study break. This explanation should be mentioned in your statement of purpose when applying for the visa.
High-income goals: Many people begin their careers as soon as they receive their diplomas. After some time, though, individuals begin to believe that their educational background is not advancing their professional development. Some people choose to sign up for a challenging course.
A person in this situation can explain his situation and apply for a study permit in Canada by supplying an offer letter, an experience letter, and pay stubs.
Preparation for Indian government jobs: After high school or graduation, a lot of youngsters want to work in the government. They take a year off to devote their attention to looking for government employment or studying for government tests.
After completing their secondary education but prior to enrolling in an undergraduate degree, students take a study break. The time gap allows students to adequately study for the national entry-level exams without feeling rushed by their academic institutions. Not to add, many students might leave their colleges in the middle of their graduation requirements.
Upskilling: Finding out what they are good at is one of the key reasons students choose to take a gap year. Many students who take a year or two off concentrate on mastering foreign languages or gaining practical talents like public speaking, sketching, content writing, calligraphy, etc.One benefit of the Canadian educational system is that teachers get pupils to participate in various exercises. They make sure that their pupils acquire both theoretical and practical expertise.
Late realisation of a passion: Instead of taking the conventional route, students decide to take a year off to find and pursue their actual interest. The break from school life enables them to develop a new outlook on life and become mature enough to make informed decisions.
---
Also read : Top Courses To Study in Canada after Graduation
---
How to justify the gap in education?
The requirements and justifications for the study gap should be discussed with visa specialists by students applying for a Canadian study visa in 2022.
You can verify numerous reports or justifications given in your statement of purpose based on the requirements.
Every Indian student who wants to pursue a degree in Canada must get an immigrant visa from the Canadian High Commission. A student visa application can be made both online and offline, and it costs about $150.
Documents required for a Canadian Study Visa after gap year:
Educational documents
Photographs
Passport
English language proficiency test scores
Medical report
Statement of Purpose
Immigration/Embassy Forms
Gap Justification If Necessary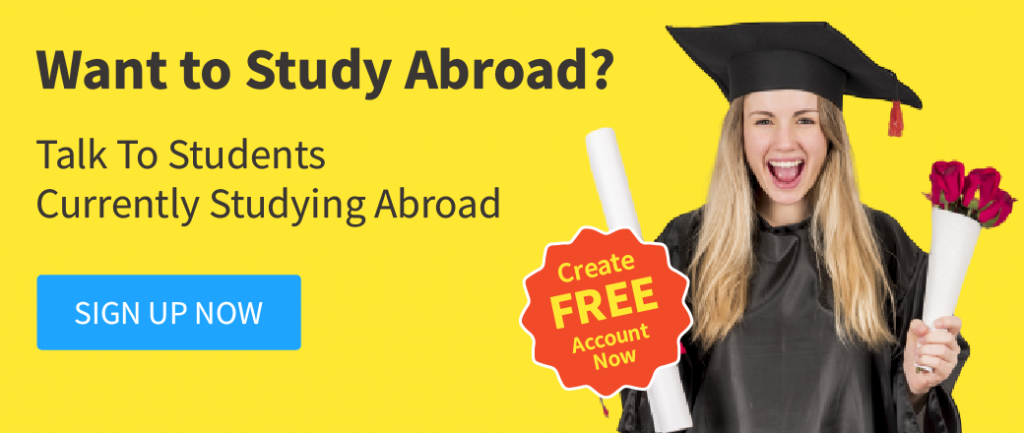 Pros and Cons of Gap Year
There are many pros and cons of a gap year; it has been seen that the students who are taking a gap year perform better than those who don't but it also remains as a question of debate that it will deter the continuation of the education.
---
Do you wish to study in Canada? Do you have a gaps in education? Get expert advice by booking a counselling session from Specialists at AdmitKard.
---
Check Out: Study in Canada- All you need to know
---
Also Read:
---
Check Out: Study in Canada after Graduation- Updated 2020
---
FAQ
✅ Is a gap of 8 years considered by Canadian universities?
Ans. Yes, a few universities and colleges accept such applicant if you have reasonable answers to the study gap. Usually, people take a study gap if they're doing a job or preparing for some exam. If the reason for the leave is genuine even 8 years of gap is considered.
✅ Is a study gap of 8 to 9 years considered for a student visa?
Ans. A gap of more than 5 years may be a problem to get a student visa for Canada; however if there are explanations given to the gap you may get the visa easily.
✅ How much study gap is accepted for Canadian visa?
Ans. There are a number of reasons students give reasons for study gap for the visa, they're Re-appear for the exam due to low scores – the student has scored less marks in their 10 th or 12 th hence leading to a year gap in their study.

A grave family situation – the student can give a strong reason about their family situation to the visa officer which is genuine. Health issues – a severe health issue can't be avoided, hence the student is not at fault for such a case and hence it is considered.

Hence you see, people with 5-year study gap are also getting their visa approved and some with lesser study gap don't get their visa approved. It depends on how you give your explanation behind the study gap.
✅ I want to go to college, Should I apply before or after I take a gap year?
Ans. The counsellors for abroad education and other admission officials advise the students to apply in college and get accepted before taking a gap year. It then keeps the choices open for the student to decide whether they want to go ahead with college or improve their scores by taking a gap year.
✅ After taking a study gap, am I still eligible for scholarships and financial aid?
Ans. If a student is in need – basis financial aid but has taken a gap year, they need to reapply the following year for the financial aid. In the case of scholarships, there are high chances that it remains with the student until they join college after taking a year gap.
✅ What do the college admission officials think about a gap year?
Ans. Over the years the admission officials have been considerate to accept applications having study gap in them, in fact, some even encourage the admitted ones to take one. In Harvard University 107 of 1,665 Harvard freshmen took a gap year and the results of it were positive which led them to think it as a good option.