AK Prime Membership
AdmitKard brings a fresh approach to achieve your study abroad dream - Transparent, Affordable, and 100% Unbiased.
Your success is our success
These are a small part of our achievements
What our students are saying
The words of these guys are pure pleasure.
Aryaan Parmar
University at Buffalo-SUNY
AdmitKard has played a significant role in helping me fulfill this dream. Priyanka ma'am and her team have worked tirelessly with me. Even after facing setbacks in my life, she pushed me to work hard. I was ultimately admitted to nine colleges with two honors invitations. I wholeheartedly endorse AdmitKard
MK Mushtaq
NYU Tandon School of Engineering, With Scholarship
In the start, I was informed about the type of packages available and the list of services included in it, without any discrepancy. Later, the university shortlisting, LOR & SOP drafting, along with the application process happened smoothly. Overall it was an excellent experience.
Anshika Garg
University of Manchester, University of Western Ontario
I contacted AdmitKard and was connected to an amazing counselor, Priyanka Bhargava. She helped me through the entire process and cleared all my queries. I completed my application process within the deadlines and got offers from some of my top choice Universities. Overall, I had a really smooth experience with AdmitKard. I would recommend everyone to take their assistance. They are simply the best! Thank you AdmitKard
Swarnangshu Ghosh
TU Delft, University of California Davis
I have been very pleased with the service offered by AdmitKard. From shortlisting universities to editing the SOPs and LORs, it was a great experience. The promptness of the team to respond to specific queries is laudable. I would recommend any aspiring student to opt for AdmitKard.
Praveen Iyyer
Columbia University, University of Maryland, College Park
I have been very happy with the services offered by AdmitKard. Right from Profile building to shortlisting universities to editing the SOPs and LORs, it was a smooth process. The willingness of the team to respond to specific queries and help us out is commendable. I would recommend any aspiring study abroad student to opt for AdmitKard.
With AdmitKard, you can study at world's top universities
Princeton University, USA
Mcgill University, Canada
Western University, Canada
Monash University, Australia
University of Sydney,Australia
Heidelberg University, Germany
University of Bonn, Germany
University College Dublin, Ireland
University of Canterbury, NZ
What is the next step of your career?
Select a category that's right for your study needs
UG Admissions
Are you a school student?
PG Admissions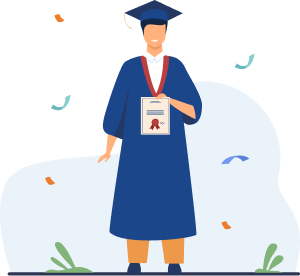 Are you a university student or a working professional?
PG Admissions (Germany)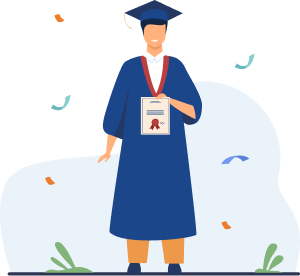 Are you targeting Germany for your PG degree?
MBA/MIM Admissions
Are you a Management enthusiast?
PhD Admissions
Are you a Postgraduate?
Standardized Test Prep
Are you targeting GMAT, GRE, SAT or ACT?
English Proficiency Test Prep
Are you targeting IELTS, TOEFL or DuoLingo?
Want more details?
Take a Look at what our mentors are saying
Aditi Sharma
Mentorship Program has helped me guide the students the right way
University of Greenwich, UK
M.Sc Applied Food Safety & Quality Management
Harish Maliya
I wish I had something like AdmitKard to help me throughout!
NUI Galway, Ireland
MS Business Analytics
Jeet Bhattad
The future students are really lucky to have this platform where they can get real insights sitting back in their home country.
University of Melbourne, Australia
Masters in Construction Management
FAQs
Featured Questions
What does a LinkedIn Revamp mean?
We give you a LinkedIn Scorecard. This scorecard reflects the rating of the various traits/sections of your LinkedIn profile. We will get you the right score for each section which will help you revamp your LinkedIn profile. Sections Covered: URL, Header Title, Location, About, Experience, Education & Skills.
What does a CV Revamp mean?
We structure your CV in a well-written professional way by picking the right resume layout, making a meaningful education section, focusing on your relevant experience, sprinkling the entire resume with your key skills, including additional sections to boost your chances, and composing a powerful introductory paragraph.
What all Universities I can apply with this membership and how?
Depending upon the membership you hold, Basic, Prime, or Platinum, your process expert will provide an exhaustive list of Universities that you can apply to, from over 4000 universities around the world.
There are a lot of free IELTS Mock tests available online, what is the benefit with this membership?
The Mock tests that AdmitKard has is the actual replica of the IELTS examination.
View More FAQs
Our Team