Top 10 Countries to Study Architecture Abroad in 2019
The study of architecture is concerned with the design, structural engineering, construction, and building materials. Studying architecture abroad is a great option for aspiring architects. Here are the best countries to study architecture.
List of 10 best countries to study Architecture
Here are the best countries in the world for studying architecture abroad:
Spain

England

France

Italy

Japan

Greece

Germany

Russia

China

Mexico

1. Barcelona, Spain
Barcelona is the best place for an architecture and art student. This historical city has beautiful structures built in Gaudi style.  The Museu Picasso exhibit Picasso's early works and several other famous paintings of Picasso, students can take advantage of this place to learn more. Catalan and Spanish art is famous in this city and also seen throughout.
2. England
London
in an art learning center for international students. London has made huge contributions in the field of art and architecture The British Museum showcases over eight million objects that cover all of human history. The National Gallery has a varied collection of Western painting. The Design Museum may be of particular interest to art and architecture students as it focuses on design in all aspects, including architecture. London has a number of notable sites, including the Tower of London, Westminster Abbey, and the Queen's House.
3. Paris, France
Paris is an ideal study abroad location for art and architecture students.  from antiquities to Western European paintings The Musée du Louvre has everything covered and hence it is a place which is most sought-after by the students. The museum itself is an architectural wonder, a perfect blend of classicism and a large modern glass pyramid. Paris features a variety of architectural styles which makes it a classic destination for students who wish to learn architecture.
4. Rome, Italy
Roman architecture is recognized globally for its uniqueness. Rome showcases some of the most important structures in architectural history. The Colosseum, Roman Forum and Pantheon are great works and a milestone in the field of architecture. Vatican City which is located within Rome's limits features St. Peter's Basilica which is a Late Renaissance masterpiece.  within the small sovereign city-state of Rome, there are a series of museums with such treasures as Michelangelo's Sistine Chapel and Raphael's 'School of Athens'. The oldest national museum in the world, the Capitoline Museums, is a must-visit destination for art and architecture students.
5. Tokyo, Japan
Tokyo an excellent location to study for Architecture students who are interested in modern design.  Tokyo International Forum or the Reversible Destiny Lofts Mitaka are results of architectural excellence and give students much to discuss.Tokyo also harbours a variety of gardens which combine both architecture and art with perfection in their design.
Also Read:
6. Athens, Greece
Athens is recognized for its architectural ruins in the world. The Acropolis and the Parthenon are important destinations. Students can also learn from other impressive sites including the Temple of Poseidon. Architecture and art students are most likely to benefit out of this place since it features art exhibitions at such institutions as the National Gallery and the Museum of Cycladic Art.
7. Berlin, Germany
Berlin's historical buildings were destroyed during World War II but Berlin now has emerged itself as an architectural wonder. Berlin is one of the art centers in Europe that features many museums. The Neues Museum is famous for its varied antiquities, and the Museum Berggruen has worked from Picasso, Matisse, Braque and others. The Museum of Design offers a modern flair and depicts the forward-thinking cosmopolitan Berlin of today.
8. Moscow, Russia
Moscow is Russia's capital and the largest that city features many art museums. Moscow has a number of museums including the Pushkin Fine Arts Museum and the Shilov Gallery. Moscow has a unique and most admired architecture in the world. Highlights of the city's architecture include Saint Basil's Cathedral, the Kremlin and the Cathedral of Christ the Savior, etc. St. Petersburg is world-renowned State Hermitage Museum.
9. Beijing, China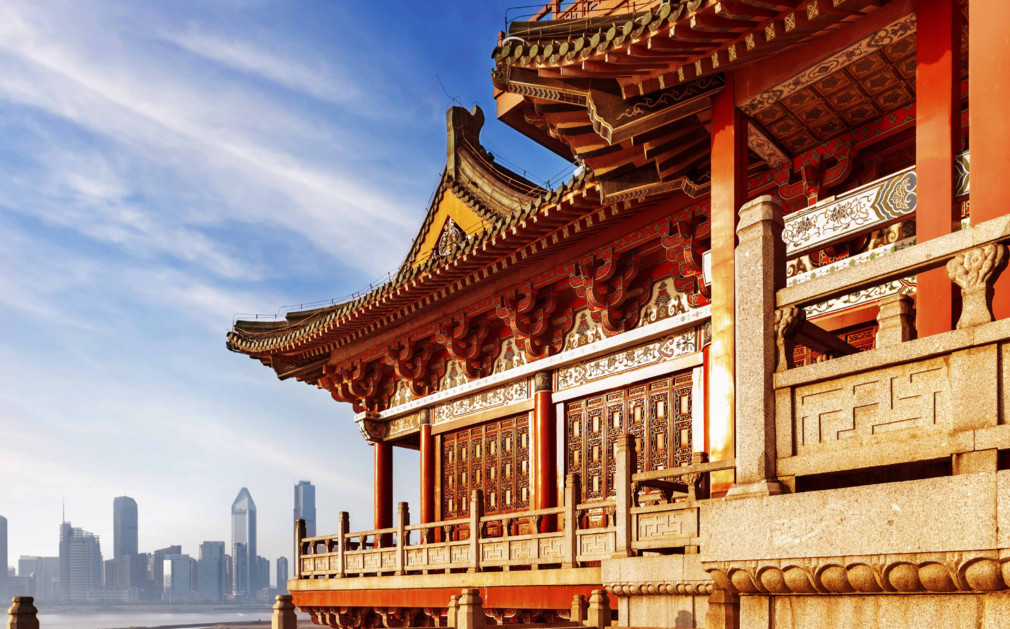 Beijing showcases its skills in perfectly blending Traditional and modern architecture.  Tiananmen Gate and the Forbidden City are structures that are taken extreme care of and preserved as its architectural beauty is widely admired. Ultra-modern constructions dominate other districts.
10. Mexico City, Mexico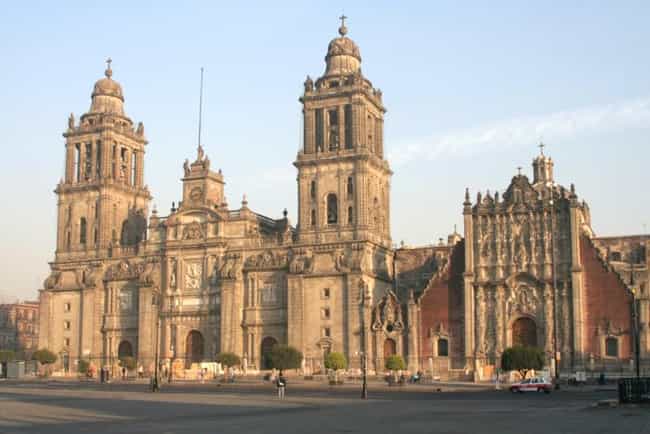 Source: imgix.ranker.com
Mexico City is a treasure trove for students who wish to study art and architecture.  Palace of Fine Arts, which exhibits a massive collection of works from across different time periods, and the National Museum of Anthropology contains numerous ancient artifacts. The city has a variety of historical architecture and museums. Other architectural highlights of this city include the National Palace, Metropolitan Cathedral and the Castle of Chapultepec are important stops.
What are the top architecture institutions to study as per the current year's trend?
Architecture is a wide field with immense possibilities. However, it is also important to realize that each place has its own cultural and traditional aspects which are reflected in its architecture.
Before choosing an institution it is equally important to evaluate and know details about it. A student's life not only includes learning in classrooms but also from experiences. For every choice you make there is a sure outcome so it's best to let it be a fruitful one.
What are the top architecture institutions In US & Canada?
As is always evident, the US and Canada have a wide scope for the study of architecture like for any other field of study. The great infrastructure and facilities and faculty teams in these countries are a boon to those students seeking a program of study in the field of architecture.
The MIT Architecture School was founded long back in 1865. The institute offers an M. Arch program which has only a limited intake every year. So, if you find a distinguished person inside yourself, don't forget to hit the doors of this institution!
Next 'the best' institution is, of course, the worldly reputed Harvard University. It was ranked 6th in the world in 2018 and the Harvard Graduate School of Design started creating world-famous architects right from 1864.
Apart from the above, there is also the famous University of California, Berkeley (UCB)that ranks to be one of the top best universities in architecture. The institute boasts itself of some of the most distinguished and talented personalities as its alumni.
When it comes to Canada, we again have a number of good universities like the University of British Columbia, the University of Toronto, etc.
What are the top architecture institutions In Europe?
When it comes to European institutions, the top university is called The Bartlett School of Architecture of University College London (UCL) in the UK. It was established in the year 1841 and is claimed to be one of the first universities of architecture in the UK.
Delft University of Technology
Another famous university is the Delft University of Technology (TU Delft). It is one of the largest universities with a large number of students studying architecture.
ETH Zurich – Swiss Federal Institute of Technology
Next comes the ETH Zurich – Swiss Federal Institute of Technology's Department of Architecture in Switzerland which was founded in 1854. The university is unbeatable in terms of some of the best faculties available.
Manchester School of Architecture
Not only these but, Europe is home to many more top architecture schools. Manchester School of Architecture is one such institution that secures top rank in university rankings.
Some other institutions
It would be totally unfair to leave out to suggest the name, The University of Cambridge to a student looking for a top university in Europe for education in Architecture. These apart, Switzerland's Ecole Polytechnique Fédérale de Lausanne (EPFL) has a wide reputation and so does Italy's Politecnico di Milano. Spain's Universitat Politècnica de Catalunya is also well known in the world for architecture.
What are the top architecture institutions In Asia?
Some of the most sought-after destinations for education in Asia are Singapore, Malaysia, Hong Kong, and China.
National University of Singapore
Considering Singapore, the name National University of Singapore rings often in any international candidate's mind. The institution's Department of Architecture of the School of Design and Environment offers a number of programs in Architecture for international students.
Tsinghua University
In China, Tsinghua University retains a good rank among the international universities offering courses in Architecture. The university's School of Architecture was established in 1946. Not only the study program but the institution is also well recognized for its splendid campus and location.
What are the top architecture institutions  In Australia and New Zealand?
Australia
The University of Sydney is famous in Australia and its Architecture campus, School of Architecture, Design, and Planning was founded in 1920. The University of Melbourne and University of New South Wales are other reputed universities here, which have a lot for students aiming for education in architecture.
New Zealand
Architecture schools in New Zealand include the University of Auckland, Victoria University of Wellington and Massey University. These are well-known universities though not up to the top ranking ones in other places.
How to study Architecture?
Architecture is an interesting course to do, especially when a student has a lot of interest in designing and art as well as the technicalities of it. Before knowing how to study architecture, it is crucial that one knows what one should study when they enter into the course of architecture
A brief outline of Course Description
A student of architecture is expected to study Design and Art, that is a given; however, apart from that, the course also included other subjects. One learns subjects like Building Constructions, History of Architecture, Architectural Drawing, History of Architecture, Theory of Structures, etc. A bit of Geometry is also important, and the student must be well aware of their angles and lines.
A student also has to study and learn Computer and Software Labs and has to learn Design Applications. Most of the courses also require students to prepare a final Thesis project and to undergo Training.
Approaches to take to study Architecture abroad
If one wants to study architecture and excel in it, it is important that they do work hard and keep practicing their designs. It is important that one works hard and always keeps themselves updated with the current trends in the designer world and construction methods.
A student is expected to be sharp with an intricate eye for details. It is important always to be attentive and be a good observer to excel in this course. The theory and practical aspect of it both can be easily handled if one is keen on learning and has a sharp mind. Being an architect is similar to being an inventor, so, it is also necessary to also think like one to complete the course successfully.
Eligibility to study architecture abroad
To apply for a course in Architecture abroad, a student may have to give the following exams.
·         SAT
·         PTE
Other than these exams, any student who has passed their 12th class successfully with 65% or more marks can apply, with Mathematics as a compulsory subject in class 12th.
Apart from these requirements, there may be other exams which the university may ask a student to take, and it varies from university to university.
Documents Required to study architecture abroad
Documents required for admission in Architectural Courses are:
·         12th class Mark sheet
·         Letter of Recommendation
·         Transfer Certificate
·         Updated CV
·         Statement of Purpose
·         The result of SAT/TOEFL/IELTS/PTE
Other than these documents student may be required to submit documents like VISA, statement of income, and other documents as may be the requirement of the university to which they are applying to.
FAQs to study architecture abroad
1.    What courses can one pursue in Architecture?
At the graduate level, in the field of architecture, a student can pursue the following degrees:
BA Architecture
BSc Architectural Design and Technology
BA Interior Architecture and Venue Design
BA Infrastructure Design
There are also other courses which may vary from university to university, as some universities offer specialized courses which others do not.
2.    What courses in post-graduation can one apply to after bachelors in Architecture?
There is a lot of scope for MA in Architecture, and one may pursue it in various fields, some of which include:
Urban and Regional Planning
Housing
Environmental Planning
Infrastructure Planning
Construction of Project Management
There can be other specializations too based on the universities.
3.    What are the job profiles available for graduates of Architecture?
There are many job profiles available for graduates of Architecture that pay well. Some of these include:
Architectural Engineer
Architectural Historian
Art Director
Building Contractor& Researcher
Interior Designer
Landscape Architect, among others.
4.    Is TOEFL/IELTS necessary?
Yes, one of them is necessary, depending on the country you are applying to.
5.    Do we need Mathematics for Architecture?
Yes, for the course of Architecture Mathematics is very much important because knowledge of geometry is crucial to the course of Architecture.
6.    Which country is best to study Architecture abroad for Indian students?
There are many countries which offer good Architecture courses and where Indian students can get an education, experience, and exposure. Countries like USA, Canada, Russia, Germany, China, Japan, Greece, Germany, England, etc. are countries which offer good courses in Architecture.