Wharton Business School- All you need to know
SOURCE: Wharton School
Wharton Business School is under the University of Pennsylvania. The University of Pennsylvania is a private Ivy League university which is located in the state of Philadelphia.
The Wharton Business School was established way back in 1881, with the initial donation from Joseph Wharton. Wharton Business School is one of the best business schools around the world, with the school holding the record to have produced the highest number of billionaires in the US.

At the undergraduate level, The Wharton School awards a BSc in Economics, while at the postgraduate level, the School awards its students with an MBA degree. Both courses require the selection of a major.
Doctorate programs are awarded along with several diploma programs in coordination and affiliations with other schools and universities. The MBA program of the school has been ranked as the No.1 according to Forbes Magazine.
Wharton Business School Ranking

Wharton is recognized globally as being one of the top institutes around the world for business education that it offers. In the year financial year 2014-15, as well as 2017-18, the U.S News and World Report ranked the BSc in Economics program of the school in the first place in the US.
Along with that, several other institutions, magazines, and forums have continuously named and rewarded the curriculum, faculty, student placements, and education level at the top ranks. is widely regarded as one of the world's top institutions for business education.

QS Global MBA Rankings has ranked Wharton Business School at the 1st place for the year 2019-20.
Times Higher Education has ranked Wharton Business School at the 10th place.
U.S. News & World Report 2019 ranked the school at the 7th place.
Among the top 50 enlisted business schools around the world, Business Insider ranked it in the 1st spot.
Poets and Quants ranked the Wharton School at the place for its Executive MBA program consecutively for three years, from 2011 to 2013.
Wharton Business School Fees

Being one of the most sought after school of business around the world, and located in one of the prime locations of the US, the fee is predictably high. The business school has an acceptance rate of only 19.2%, which means only the creamy layer makes it through the admission process. As far as the fee is concerned, it is high but has a high return value considering the placement records and the large alumni network giving a major push factor in the industry.
Please remember that these are approx figures and is solely the 1st Year Tuition Fees as well as expenses.
| | |
| --- | --- |
| Fees Components | Amount |
| Tuition & fees | INR 55,05,336 |
| Hostel & Meals | INR 6,71,453 |
| Insurance | INR 2,40,688 |
| Books and Supplies | INR 1,01,221 |
| Miscellaneous | INR 4,07,185 |
| Total Fees | INR 66,85,195 |
Wharton Business School Alumni

The Wharton School of the University of Pennsylvania has an able and famous alumni network ranging from politicians to academia, to business, law, music, writing, journalism, and a lot more categories.
The school has an alumni network of over 91,000 alumni, belonging to more than 150 countries. The data from 2014 shows that it has over 79,000 alumni from North America, and the smallest number comes from Australia and New Zealand standing at 380.

Wharton Business School MBA

An MBA from Wharton Business School helps in not only enhancing the leadership skills of an individual, but also enhance the business sense and realization of business goals in professional life. The MBA programs have been ranked amongst the top for consecutive years, and the school offers full-time placements. The Wharton alumni network is huge, with over 99,000 people who constantly mentor, guide, and make you learn. The following is how you can get an admission into an MBA program of Wharton Business School-

Go to the official website and search for the applying section- Wharton Business School
All details on academic experience, including bachelors, has to be written in the Education Column and Transcript section, which must be scanned copies.
Employment Section has to be filled with full-time experience, including military experience.
After you have submitted the application form, please submit the application fee.
Following this, essay questions have to be answered.
Complete the form on the recommendations page after sending the electronic copy of Letters of Recommendation
Results of GMAT or GRE has to be submitted, which will be verified only when you have been offered admission.
TOEFL or PTE Score is required for non-native English speakers.
A one-page resume has to be uploaded as a scanned pdf copy.
The acceptance rate of the School is 19.2% and it thus depends on the students who have applied for the MBA program that the university standards who qualify and offer admissions to the best and most talented individuals for doing an MBA.
List of Business School

Wharton MBA students have an opportunity to pursue a dual degree with the following institutes –
Lauder Institute
Johns Hopkins University's Paul H. Nitze School of Advanced International Studies (SAIS)
John F. Kennedy School of Government at Harvard University,
Graduate schools University of Pennsylvania
However, details on the list of business schools are not available.
Wharton Business School MBA Fees

Wharton Business School provides its MBA graduates with leadership skills and enhances business-oriented goals with more practicality and learning experience.
The MBA program, along with the Executive MBA has been ranked among the best around the world and continues to dominate the most researched and sought after course around the world.
What comes as a major issue is a fee charged by the university, which can be easily off-set by doing part-time jobs in the state. Apart from that, the placement rate of the school makes sure you are eligible enough to get a return of what you've paid as a learning experience with the school.

Please remember that these are approx figures and is solely the 1st Year Tuition Fees as well as expenses.
| | |
| --- | --- |
| Fees Components | Amount |
| Tuition & fees | INR 55,05,336 |
| Hostel & Meals | INR 6,71,453 |
| Insurance | INR 2,40,688 |
| Books and Supplies | INR 1,01,221 |
| Miscellaneous | INR 4,07,185 |
| Total Fees | INR 66,85,195 |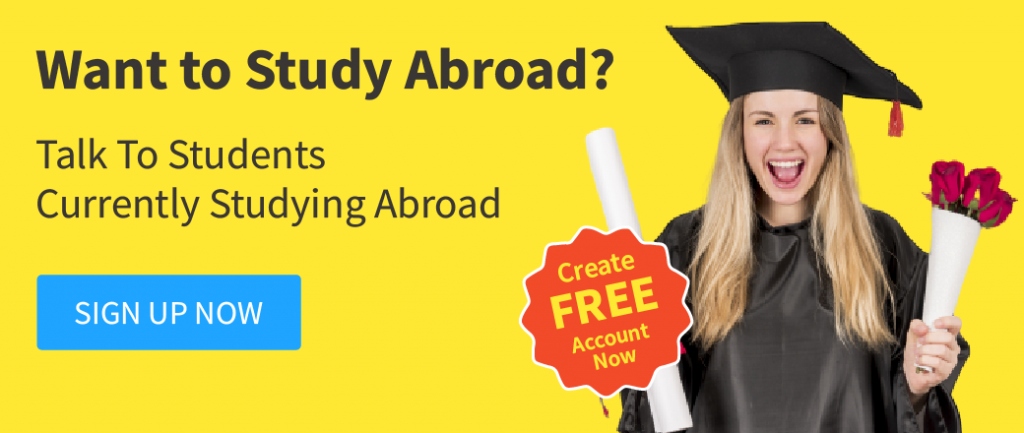 Wharton Business School Logo

Wharton MBA has been known to provide great leadership and business skills throughout the career of an incoming and outgoing student.
Wharton has also earned a global reputation by helping grow the best minds in the business industry.
Wharton MBA has also been ranked consistently among the top, with full-time job offers. The curriculum is focussed on productivity, growth, and progress.
Logo
Source:https://www.logolynx.com/topic/wharton
Wharton Business School Picture

Source: https://www.phillymag.com/business/2019/03/13/wharton-business-school-rankings
Wharton Business School GMAT Score

Wharton Business School has an appreciation for an even split between verbal and quantitative scores.
Thus, it can be said that the university focuses on the well-roundedness and intellectual curiosity of the individual.
So, the applicants are required to have a fairly decent score in both the categories to be able to qualify for an admission offer.

A score of 720-800 is always considered a safe zone. However, this has to be complemented with good work experience, GPA, LOR, Essays, Resume, etc.
The Wharton School thus doesn't focus exclusively on the GMAT Scores. However, it means it is one of the important things, if not the most important.
A score between 700-730 is considered to be a running zone, where there are chances of getting admission.
However, different aspects of your applications also need to be equally strong for you to qualify.
The score between 650-690 is going to face a little extra scrutiny. In case you have exceptional records and certifications at the graduate level in curricular activities, you may have a zone to rely on.
The score between 600-650 is a rare exception with a few having made the list with this score. But it has to be supplemented with many more X-factors for you to make it through.
Having said that, the ideal process of proper completion of the form before the deadline, along with writing some exceptional essays are the only ways in which you can gain an upper-hand.
Wharton Business School Courses

Wharton Business School offers a wide range of undergraduate and postgraduate courses that are highly competitive with a low acceptance rate.
The different courses have different criteria that can be looked at from the official website. A cursory look at the different courses with different criteria is enlisted below:

MBA is a 20 month program with the first year tuition fee costing INR 55 Lakh approx.
Master of Science in Engineering in Computer & Information Science (CIS/MSE) is a two-year program with the first year tuition fee being INR 22.6 Lakh.
BS in Economics (Behavioral Economics) is a four-year program with the first year tuition fee being INR 34.1 Lakh.
Master of Science in Engineering in Electrical Engineering is a two-year program with the first year tuition fee being INR 22.6 Lakh.
Bachelor of Science in Computer Engineering is a four year program with the first year tuition fee being INR 34.1 Lakh.
BSE in Mechanical Engineering and Applied Mechanics is a four year program with the first year tuition fee being INR 34.1 Lakh.
LLM Program is for a duration of 1 year with the first year tuition fee being INR 39.8 Lakh.
Master of Dental Medicine(Endodontics) is a two-year program with the first year tuition fee being INR 55.8 Lakh.
JD Program is a three-year program with the first year tuition fee being INR 40.9 Lakh.
Bachelor of Science in Nursing is a four-year program with the first year tuition fee being INR 34.3 Lakh.
Criteria

While the Bachelor Courses require an IELTS or TOEFL score or upto 7 and 100 respectively for courses like LLM, the Master's courses like MBA or CIS/MSE accepts both GRE/GMAT, and IELTS score. A Masters in Chemical Sciences requires you to have an IELTS of 7 along with a GRE Score above 650. Students may look up for individual course requirements while applying on the official website.
FAQ's

1. When I visit the campus, what can I do?
While you visit the campus, you can attend the MBA classes, interact with a current lot of students, and also get a campus tour. However, these activities aren't available during the period of May through September because the classes are not in session at that time.
2. How can the alumni from my area be contacted?
The admissions information sessions are often attended by alumni. Events happening close to you can be checked at Wharton Events.

3. Will Wharton School provide me a letter to support my Visa Application?
Wharton is unable to sponsor visits by individuals on campus. It is the Office of International Programs that handles the issues related to visa and immigration. The Office is only capable of supporting the students who have been offered admission to the school or are already studying there.

4. Is an admission consultant required to get admission into the Wharton MBA program?
Paid admission consultants can be a lucrative option, but isn't necessary. The goal of Wharton Business School is a transparent evaluation process. Each of the applicants has an equal opportunity when it comes to evaluation.
5. What are the minimum criteria required to apply for a Wharton MBA?
The minimum requirements are available on the website. These include:

The applicant must have completed an undergraduate program in a U.S college which is accredited or an equivalent for an international student.
GRE or GMAT score.
Complete application form of Wharton
TOEFL or PT score.
6. What is the application deadline to apply for a Wharton MBA?
Wharton has three rounds of admissions. In order to determine which one is best, visit the application deadline page. Applicants are encouraged to apply in the year preceding to when they start at Wharton.
7. I already have an MBA. Can I apply for a Wharton MBA?
Wharton doesn't discriminate among graduate degrees including an MBA. However, the reason for pursuing a second MBA should be explained in the application form.
8. What is the average score required in GMAT to get into Wharton MBA?
Ideally, no score is safe. But anything more than 650 with a good academic and professional record is an advantage over other applicants.
9. What is the tuition fee for doing an MBA with Wharton?
The tuition fee for the first year comes to around Rs. 55 Lakhs. However, the fee is subject to change until the time you read this.

10. Are there options for an application fee waiver?
Application fee waivers can be granted to only those students who are in extreme financial hardship. Additionally, a person doing his/her military active duty or veteran get an application fee waiver.