What are transcripts? Why it is needed?
A transcript is a thorough record of one's scores or grades produced by their current or previous educational institution. It typically is documentation, either on paper or online, containing a cumulative list of all of the individual papers or courses one has studied, along with a letter and numerical grade for each. One may also be assigned a grade for their degree as a whole.
This is a crucial document and is required when the candidate is applying for a degree at a university. The language used in the transcript should mandatorily be in English. There are many terms out there that are used in place of 'transcript', for example, Report Card, Mark Sheet, Academic Record etc.
There are many cases in which the student hasn't completed their college degree, therefore, don't have access to their final result. In cases like these, the candidate must provide an interim/provisional transcript from their University with information on the grades they have obtained thus far.
What are transcripts from University?
Transcripts from the University collect details of a student's academic history, including the courses taken, grades earned, subject-specific marks, degrees, and prizes.
This official document isn't just issued by the University but by schools too.
This document consists of official and valid signatures of principals, registrars, counsellors, and a stamp by the academic institution.
One may quickly get their hands on their report card from the University by either contacting the University physically or online.
Transcripts for University?
A transcript for University is an official document with the student's details, ranging from name to the degree earned, papers learnt, and grade scored. A university requires an academic record to be able to consider your application. However, the transcript is very different from a degree certificate that merely consists of the student's name and degree.
Mark sheet from University consists of the name of the student, parents, institution, and address. Furthermore, the name of the degree and its other details like duration, subjects, and subject-wise score are also mentioned.
Candidates applying for universities national or international mandatorily require transcripts.
Transcript of records
A transcript of records is just a mark sheet that encompasses all of a student's academic abilities. As a result, it's just another term for Transcript/ Academic Report. There's not any distinction between these two terms.
This document provides a list of details about the subjects studied, the grades earned in each column, the student's awards and achievements, and other information related to their academic programme. A transcript of records requires to justify one's appropriateness for the programme that they aim to pursue. Therefore, acting as proof of completing one's school, bachelor/masters degree while demonstrating suitability for the programme.
High school transcripts
A high school transcript is essentially a documentation of one's high school academic achievements. It contains a record of every class the student took, the grade earned, and other information like awards received. The same is updated regularly with the passing of each course/year. There are two types of transcripts that the school can provide: unofficial and official. One may need ToR for various reasons, including college applications, school transfers, and even job applications!
A high school transcript also includes information about a student's behaviour.
---
Also read: MBA in Canada
---
Official transcripts
An official transcript is a comprehensive documentation of a student's educational achievement. It contains all subjects taken at the school/college, including the ones that dropped and the ones that were repeated. Official transcripts are often provided in a printed form, post the authorization by the faculty, and consist of the University's seal. The signatures of the registrar are also included, as well as the date. Official transcripts are primarily required for the transfer to another institution or university. The other requirements of the same may be needed for a professional condition, teacher or nurse licensing, and perhaps other credential authentication.
College transcripts?
A college transcript is a student's forever, permanent record which the student's college itself provides. Transcripts carry vital information regarding the academic background of a student, and this mainly includes grades, courses taken, and the graduation status. One may also find other details included in the college transcript, for example, awards received during the course duration, details of academic probation (if any), infractions of honour code.
This document is the most distinctive approach to authenticating your previous academic success and is utilized to further your education and jobs. Students may require to contact the college authorities if they wish to get their hands on college transcripts.
how to get the transcript of a video
Transcripts are a quick and easy way to make subtitles. In the transcripts, the wording of what is being spoken in the video is only included. Transcripts function best with short videos, with high sound quality and clear speaking. Transcripts are easy to add if the video One must write the transcript file in the same language as the video's dialogue. There are three main reasons for using a transcript in a video: to improve search engine performance, to improve user experience, and to provide inclusivity for deaf or hard-of-hearing people.
You may receive transcription on your video using various tools and software; all you have to do is register, upload the video file, and transcribe to audio.
Certain charges may be applicable for the transcription of a video after a limited length.
Educational transcripts?
An education transcript is a term used for a formal document that serves as a comprehensive report card of a student's academic experience. Because institutions outside of India have a pretty different educational culture and system than those in India, it is necessary to provide them with a transcript including a range of data and information about the student, including attendance, behavior, and other academic-related matters. Colleges and universities use an educational transcript for higher education to predict your performance in college just by looking at your prior education. Therefore, making an education transcript is the most crucial aspect of an international admissions procedure.
what transcripts are required for ms
The criteria for obtaining a Master's degree in a foreign country differ from one programme to another. When applying for a master's degree, you'll need a number of documents, including a statement of purpose, a fee receipt, and so on. One of the most significant documents is a transcript. The student needs to submit an official transcript, which is a document regarding a student's academic record. The University offers it to the students on-demand only. However, students might be required to pay specific fees for procuring the same. The student must transmit their transcripts to the university admissions office by mail (courier). The application will not be considered till the student's transcript is received by the University. It is generally a good idea to request more transcripts than are necessary.
what transcripts are required for MBA
Students applying for higher education require transcripts; this is the official document that verifies the student's academic record. Even for MBA programmes, most universities throughout the world need transcripts to examine a candidate's application. The transcript of an undergraduate applicant is quite relevant to an MBA selection board. Universities go through MBA candidates' transcripts in detail; therefore, making one's transcript as interactive and engaging as possible is suggested. It is advised to take up volunteering work to stand out on one's transcript. The process of acquiring a transcript takes time, which is why it is recommended that you start with the process of same as soon as possible.
How much do transcripts cost?
Official transcripts are required to be sent to the universities while applying for higher education. These are an official record of your academic details, which the university use to judge a candidature. These are needed to be couriered by the institution you were earlier a part of.
Three types of transcripts are available and the cost varies accordingly:
Standard Service: Transcripts using this way can either be picked up or be mailed within five working days after
processing. Based on the number of requests, the Office of the University Registrar maintains the right to adjust this processing time. The cost of Standard Service for each hardcopy is $10.

24-Hour Service: This alternative guarantees that the transcript will be prepared within 24 hours of receiving the demand and will be sent or picked up within business hours. The cost for each copy is estimated at $20.

Expedited Mails: These transcripts will be produced and sent within 24 hours. This way of sending out transcripts Expedited mail costs $45 for domestic location, while $55 for international delivery.
---
Check out: How to write an SOP
---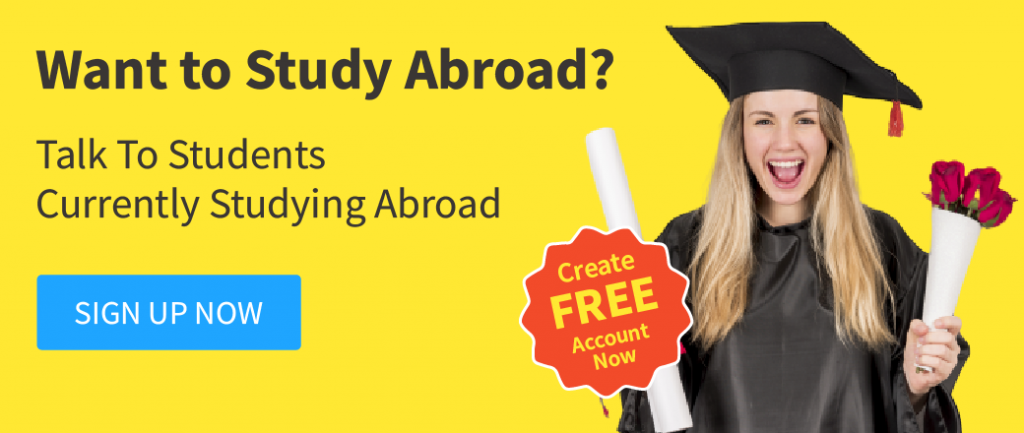 ---
FAQs
✅ What does transcript mean in university?
Ans: What is a Transcript? A transcript is proof of education. It has a detailed record of all the subjects you have studied with your scores in the form of marks or grades given by the institution of study.
✅ What are transcripts used for?
Ans: They detail your academic history, including your grades, the courses you have completed, and whether or not you graduated. They may also list additional information, such as a history of academic probation, honor code violations, or awards for your school performance. Your transcripts can unlock academic doors.
✅ What exactly is a transcript?
Ans: A transcript is a detailed record of your marks or grades that has been generated by your current or former university. Usually this will be a document, either on paper or online, with a list or table of the individual modules, papers or courses you have completed with a numerical and/or letter grade against each.
✅ How can I get my transcript online?
Ans: Talking about the first method, your entire Transcript application will be completed online from submission of documents to dispatch of your Transcripts. For the same you need to visit your University website and you may find an option of uploading your documents and also fee payment can be made online
✅ How many transcripts do I need for MS?
Ans: Some Universities ask for 2 copies of transcript (one for the graduate school and one for the department). You should always apply for more transcripts than the number of Universities your are applying for. Normally if you are applying for 10 Universities, you should get around 15-16 transcripts.