Career Objective is an essential element added to your resume when you apply for an MBA job opportunity. Over the years, the competition in this field has increased ten folds.
Hence, it becomes essential that your resume stands out in front of your employer. It is the resume that talks to your future recruiter about your strengths and skills. Career objective gives them clarity about your goals. It also helps the recruiter to understand about your expectations from the company.
SOURCE: Chanda Jain
Top 10 Career Objective for MBA
If you're a fresher or a manager, you need to state your career objective in the best ways possible.
Make sure they're attractive and engaging. Most of the companies prefer a hard copy of your career objective, but top MNCs prefer both hard and soft copies.

To secure a challenging position in a decent organization to expand my knowledge and skills.
Secure a responsible career opportunity to fully use my training and skills, while making a major contribution to the welfare of the company.
Seeking an entry-level position to start my career in a high-level professional atmosphere.
To secure employment with a reputed company, where I can use my skills and business studies background to the best.
Seeking an exigent career with an MNC.
A highly organized and hard-working individual looking for a respectable position to gain knowledge and practical experience.
To utilize my interpersonal skills to achieve the goals of the company that aims at customer satisfaction and customer experience.
For first-level managers – To enhance my professional skills in a dynamic and steady workplace.
For fresher – To solve issues in an effective/creative manner in a challenging position.
To join an interactive organization that offers me a productive workplace for communicating and interacting with customers and clients.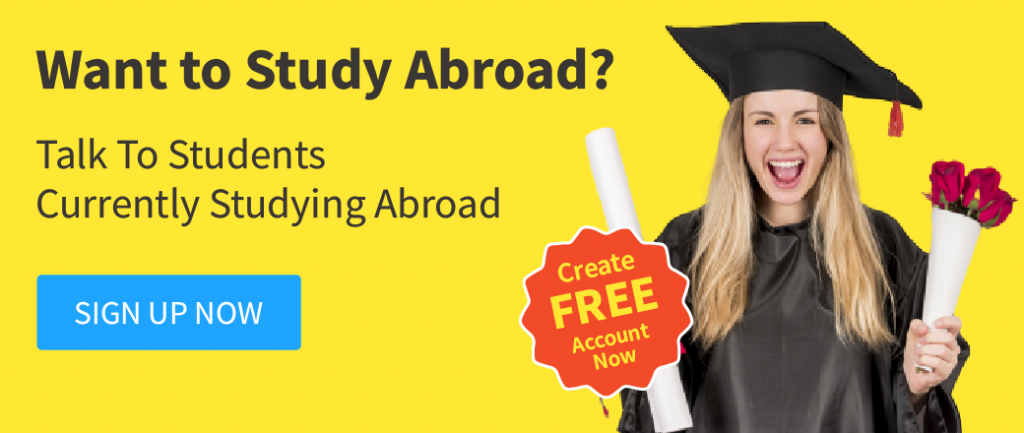 Also Read: Career Objective for Fresher's
Career objective for MBA Fresher
A fresher resume consists of their educational background, internships (if any) and work experience.
It also includes their skills and background. The career objective states what you want to pursue in the future.
Don't try to align with a career which you won't pursue. Emphasize your skills and objectives.
Keep it Simple. Spaces in a resume are very effective so make sure each space is filled with your stories and skills.
The candidate should be honest and keep their objective straight-forward.
Always customize the career objective as per the job requirement.
Career objective for MBA Finance Fresher
Students who specialize in MBA Finance have a lot of scope in the corporate world.
The career objectives for these freshers are similar to those of the MBA course.
Along with the objective the students can write about their skills. Some of the examples are MS Office, English Proficiency, etc.
Some of the examples are given below:
To secure a position in the Finance sector in your company which could help me develop new skills and deliver my potential of financial analysis and strategic performance of the new approach towards the growth of the company.
To secure an entry-level position in a progressive organization that provides plenty of opportunities to improve and use my skills for growth in the finance vertical.
Also Read: Career Objective for Resume for Fresher in Computer Science
Profile Summary for MBA Freshers
A profile summary is basically a headline to the rest of the resume of a candidate. It is beneficial for both experienced as well as freshers. It gives a fair idea to the reader about what they can look forward to in the resume. However, some people include a profile summary in the cover letter, while others prefer to put it in the resume itself. Like any other fresher, a profile summary is highly significant for an MBA fresher, and it must provide a clear overview of his profile to the reader.
Examples of Profile Summary for MBA freshers:
An enthusiastic is fresher with highly determined and communication skills having a Masters of Business Administration degree. Expert in the implementation of each project. Eager to learn new technologies.
Highly motivated fresher with an MBA degree with strong networking and leadership skills.
MBA graduate with the great problem-solving ability and excellent communication skills. A quick learner and a hard worker.
Seeking an entry-level opportunity with a reputed organization where I can utilize my skills and enhance my capabilities.
Work committed and sincere MBA graduate, looking for a suitable place in an esteemed organization. I possess strong leadership and motivational skills.
An ambitious MBA degree holder, Looking forward to serving in a reputed organization, applying my skills and abilities, and further gaining experience and knowledge.
I am willing to work with an organization wherein I can grow so that I will be able to contribute towards its growth with my enhanced skills and capabilities. I have good networking and leadership skills.
An ambitious MBA fresher looking forward to putting my skills and knowledge towards the growth of an esteemed organization.
I have Completed MBA with finance as my specialization. Willing to work in the finance sector of a reputed firm.
A marketing MBA fresher seeking an opportunity to serve in an organization with my excellent leadership, networking, and communication skills.
Career Objective for MBA Resume
Career Objective is an important element added to your resume when you apply for an MBA job opportunity.
Over the years, the competition in this field has increased ten folds. Hence, it becomes important that your resume stands out in front of your employer.
It is the resume that talks to your future recruiter about your strengths and skills. Career objective gives them clarity about your goals.
A resume career objective is mainly to secure a job in the company. So make sure your career objective is relevant to the job position.
As a fresher, it is important to build your resume step by step. Hence you can take help from a resume builder or senior personalities.
Top 20 MBA Resume Objective Examples
Seeking work as a Financial Analyst in XXX Company where I can apply my professional knowledge in financial analysis and planning to contribute massively to the bottom line of the company. I have 6 years of experience and hold an MBA.
Seeking to work as an HR Manager in an ambitious driven company where exceptional skills in talent management as a formidable strategy for contributing to the company's overall aims will be fully set up.
Creative and dedicated candidate looking to occupy the position of Operations Manager position at XXX Company to steer the company's operations in line to fulfilling its obligations to customers and meeting profit targets.
Seeking to be working as a Marketing Manager at XXX Group to coordinate all marketing efforts to increase market share value and profitability for shareholders; have 4 years managerial experience and holds an MBA from Stanford.
Proficient and tech-savvy professionals seeking to serve as Information Technology Manager at XXX Corp. to simplify the company's processes for effectiveness and productivity. Holds an MBA in Information technology.
Goal-oriented candidate with an MBA seeking Entry-level Business Management position with XXX Investment Bank; bringing deep knowledge for managing finance and increasing company revenue.
Highly skilled business management individual coming with inclusive understanding and application of business principles, looking to secure an entry position as a Business Administrator at XXX Company, to increase customer base and revenue goals.
A resourceful and passionate individual with an MBA from Oxford seeks a position in a management capacity; coming with 4 years of experience in business operations and expertise in steering companies to fulfilling their goals.
An MBA holder from Princeton seeks a role as an Operations Manager in a respected company where maximum exploitation of opportunities and resources, and elevation of team spirit and a culture of excellence will be achieved for the company.
A talented individual looking to manage the marketing arm of the company where strong industry knowledge and marketing proficiency will be utilized in increasing the organization's market share. Holds an MBA degree from Wharton.
Looking for a responsible role in HR in a profit-oriented organization, to make a significant contribution to the overall business strategy of the organization by designing the best talent management and retention program that fits it.
An MBA holder from Harvard desires an entry-level position in a first-rate management consulting company, to assist clients double and triple their value within a short frame of time.
A remarkably talented individual with an MBA from Harvard seeks an entry position in Finance Management at ADD Financials where proven ability to create new possibilities for profit generation for the company will be applied.
A creative and hardworking individual seeking an entry-level role in sales at XXX Company. Holds an MBA and ready to employ presentation, communication and negotiation skills to further the goals of the organization.
An MBA holder looking to fill a post in finance in a fast-rising firm where proficiency in finance management will be effectively employed, in addition to developing finance-related solutions to help the firm increase market and shareholders profit.
Dedicated and creative candidate desires employment in an operations capacity at XXX Resources. Holds an MBA from Stanford, can think, plan and arrange business operations on a global level to help fulfill company potential.
A success-driven individual with strong MBA credentials and 3 years of experience in the B2B sector looking to manage the marketing channel of the organization where effective marketing programs that can help the organization meet its profit targets will be fully set up.
Looking for a Branch Manager position at XXX Investment to maximize solid business skills in improving the growth, operations, and profits of the organization. Holds an MBA.
To acquire a marketing position at XXX Company Inc. Proficient with demonstrated skills in marketing, management, and sales to help grow the company's revenue and profit margins.
Excellent management individual with an MBA from NYCU. Looking for a Program Manager position with a better understanding of administration, marketing, and sales can be achieved to promote the growth of the company.
Career objective for MBA Marketing

The career objective must sound raw and real. Make sure to use simple and positive words. Sometimes a career objective is not given much importance as much as your skills. It is seen mostly for fresher resumes. Hence, it is important that while writing your career objective, you blend it with your skills.
To gain a thorough knowledge of marketing and to comprehend the core of marketing strategies and planning.
To work in an organization that provide opportunities for growth, learning, and scope for improving the skills.
Career objective for MBA Marketing Fresher
Candidates who are good in business studies usually take up marketing as their specialization. Sometimes it is difficult for these freshers to make their resume when they have no experience. As some of the companies hire people with no experience, it becomes easier for them to write an effective resume. Marketing job requires skills like client relationship development, marketing strategies, etc.
Some of the examples are given below:
To secure an entry-level position in marketing where I can use my superior understanding, and selling abilities in the business of the company.
To attain the position of "Marketing Executive" where I can use my communication skills to impress and persuade potential customers and clients, thereby generating revenue for the company.
Career Objective for MBA college admission
The career objective for college admission is very different from a job opening. In this, you need to mention why you want to join a particular college for your MBA course followed by what are your expectations from the course. Such kinds of career objectives are seen for candidates applying for abroad universities. Career objective in your college admission is an integral part of your application.
Some of the examples are given below:
To seek challenging avenues where my knowledge and experience compete with the organization's growth.
Seeking a career to use my knowledge, personal skills to gain a broad understanding of a reputed company to take responsibility and contribute extensively.