Are you considering studying abroad in Australia? Before you take the leap, it's crucial to understand the financial aspects involved. This comprehensive guide will delve into 'The Cost of Studying and Living in Australia,' equipping you with essential insights to make informed decisions.
The best part?
We'll break down the expenses and show you how studying in Australia can be a smart investment in your future. Discover how you can access world-class education, immerse yourself in a vibrant culture, and create unforgettable memories, all without breaking the bank.
Whether you dream of pursuing a degree from a renowned Australian university, experiencing diverse landscapes, or gaining valuable international exposure, this guide will open doors to a plethora of opportunities. You'll be inspired to envision a life enriched by education and adventure in one of the most stunning countries on Earth.
Ready to embark on this exciting journey? Let's dive into the details and uncover everything you need to know about the cost of studying and living in Australia. By the end of this article, you'll be well-prepared to take the next steps towards turning your dream of studying abroad into a reality.
1. Tuition Fees and Educational Expenses
Australia is renowned for having an excellent educational system that attracts students from all around the world. Prospective students need to have a clear idea of the tuition and other educational expenses to plan their study abroad experience effectively.
Average Tuition Fees for Different Levels of Education
A. Undergraduate Studies
International undergraduate tuition costs typically range from AUD 20,000 to $45,000 per year, depending on the institution and the programme of study.
B. Postgraduate Studies
Depending on the university and topic of study, postgraduate courses typically have higher tuition costs, ranging from AUD 22,000 to $50,000 per year.
Variations in Fees between Universities and Courses
In Australia, tuition costs can vary significantly between universities and courses. Smaller universities and general programmes may be more cost-effective than prestigious and specialised ones.
Finding the most excellent match within one's budget requires thorough research and comparing the costs of various universities and courses.
Other Educational Expenses
A. Textbooks and Study Materials
Textbooks and study materials, typically cost between AUD 1,000 and $2,000 annually, might increase educational costs. Some courses offer online resources or substitutes to offset these costs.
B. Equipment and Fieldwork
Specific equipment or fieldwork may be necessary for some courses, including science or engineering, which could incur additional costs.
C. Student Services and Amenities Fee
Most colleges levy a Student Services and Amenities Fee (SSAF) to pay for on-campus services and amenities. Depending on the institution, this charge can range from $300 to AUD 500 annually.
2. Accommodation Costs
Finding appropriate housing is essential to your study abroad experience if you are an international student studying in Australia. Australia has a range of housing options to suit different tastes and budgets.
You might feel more at peace and concentrate on getting the most out of your educational experience if you are aware of the typical prices and know how to find affordable housing.
Types of Accommodation Available
A. On-Campus Housing
Student homes or dorms are available on campus at several universities. With amenities, including study spaces and social areas, this choice offers convenience and a sense of community.
B. Off-Campus Rentals
Private apartments, shared homes, or studio apartments are among the off-campus housing possibilities. These give you more freedom and flexibility in deciding where to live and how to do it.
C. Homestays
Living with an Australian family in their home provides a unique cultural experience and opportunities to practise your language.
Average Costs of Accommodation
A. On-Campus Housing
Depending on the university and room type, on-campus housing costs anywhere from AUD $250 to $400 per week.
B. Off-Campus Rentals
Depending on the area and amenities, AUD 180 to $400 a week can be spent on off-campus living.
Tips for Finding Affordable and Suitable Accommodation
Start your search well in advance to have more possibilities and time to consider your options.
To balance convenience and price, consider neighbourhoods close to your university with adequate transport options.
Having roommates can help you live more affordably and in a community that supports one another.
Use online resources or university housing services to find trustworthy and secure living possibilities.
Consider negotiating the rent or looking for furnished choices to reduce upfront costs when renting privately.
Before signing any rental agreements, carefully review the lease terms and, if required, obtain legal counsel.
Looking for Accommodation ?
Let's help you find the

best accommodation to support your

study abroad journey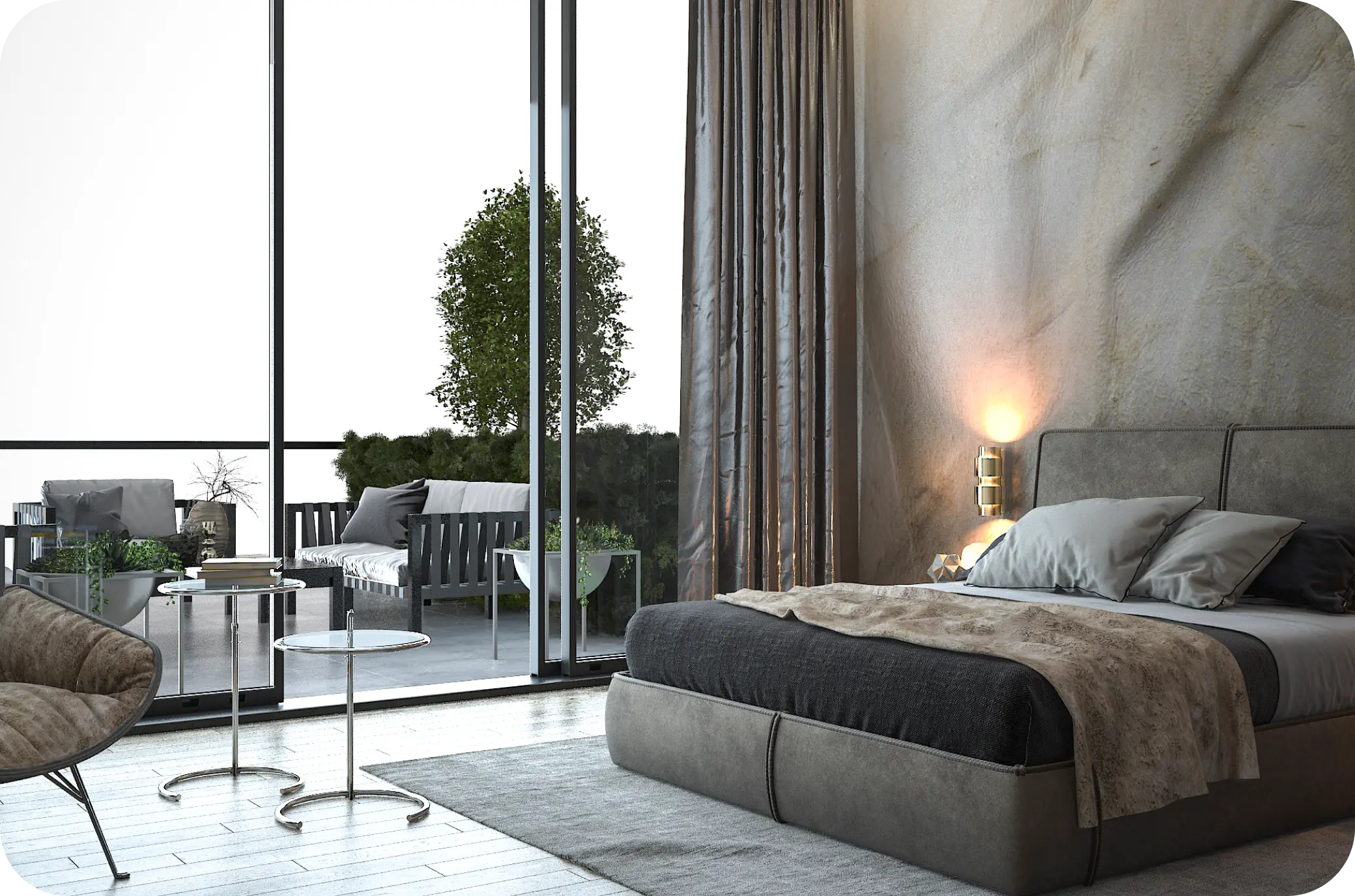 Looking for Accommodations ?
Let's help you find the

best accommodation to support your

study abroad journey
3. Daily Living Expenses
In Australia, managing everyday living expenses is essential to student life. International students can maximise their study abroad experience without going over budget if they clearly understand the breakdown of usual costs and put budgeting techniques into practice.
Typical Daily Living Expenses
A. Groceries
Depending on food preferences and shopping habits, average weekly grocery costs can range from AUD 70 to $100.
B. Transportation
Depending on the city, public transport expenses typically run from AUD 30 to $60 a week for unrestricted travel on buses, trains, or trams.
C. Entertainment
The entertainment price, including eating out, going to the movies, and engaging in social events, can range from AUD 50 to $100 weekly.
Cost of Public Transport and Student Discounts
A. Public Transport
Cities in Australia have effective public transit systems. Weekly permits for unrestricted travel can cost anywhere from AUD 20 and $50, while daily single fares usually vary from AUD 3 to $5.
B. Student Discounts
The majority of cities provide student discounts on public transport, which reduces the cost of commuting. Apply for concession cards and get a valid student ID to take advantage of these reductions.
Budgeting Tips for Managing Daily Expenses
Create a weekly or monthly budget to track your income and expenses efficiently.
Making meals at home is more affordable than frequently eating out. Look around your neighbourhood for affordable fresh vegetables.
Use the student discounts provided by neighbourhood eateries, theatres, and entertainment facilities.
Be careful with your discretionary expenditures to ensure you stay within your budget.
When possible, travel by foot or bicycle to save money and encourage a healthy lifestyle.
To boost your income, look into part-time employment alternatives on campus or in the neighbourhood.
4. Health Insurance and Medical Costs
A key component of the cost of studying and living in Australia as an international student is having health insurance. It guarantees students can focus on academics with peace of mind by providing financial protection and access to necessary healthcare treatments.
Importance of Health Insurance
Overseas Student Health Cover (OSHC) is a requirement for all overseas students to obtain while studying in Australia.
OSHC pays for prescription pharmaceuticals and medical services like doctor visits, hospital stays, and emergency ambulances.
Costs and Coverage of OSHC
A. Costs
The OSHC premiums change based on your course length and the insurance company. On average, expect to spend AUD 500–$600 per year on a single policy.
B. Coverage
When it comes to outpatient services, OSHC normally pays 85% of the Medicare Benefits Schedule (MBS) charge and 100% of the cost of inpatient care, providing partial payment for medical services and hospitalisation expenses.
Medical Services and Costs
A. General Practitioner (GP) Visits
A general practitioner (GP) consultation normally costs between AUD 70 and $80, with OSHC paying a portion.
B. Hospitalisation
Due to the high expense of inpatient care and hospital stays, OSHC is crucial for financial security.
C. Prescriptions
Prescription drug costs are partially covered by OSHC, with some out-of-pocket costs.
D. Specialist Services
There may be out-of-pocket expenses depending on the specialist's consultation and the particular service.
5. Scholarships and Financial Aid
Australia provides financial aid programmes and scholarships to assist international students in pursuing their academic goals and figuring out their cost of studying and living in Australia.
These possibilities can greatly reduce costs and increase the accessibility of studying in Australia for suitable students.
Availability of Scholarships and Financial Aid
A. University Scholarships
Based on academic achievement, leadership potential, or involvement in the community, several Australian universities provide scholarships only available to international students.
B. Government Scholarships
International students can apply for a number of scholarships offered by the Australian government, including the Australia Awards and the Endeavour Scholarships.
C. External Scholarships
Scholarships are available for international students studying in Australia from a variety of organisations and institutions both here and abroad.
How to Search and Apply for Scholarships
A. Research
For options, thoroughly search scholarship databases, institution websites, and government portals.
B. Eligibility
Review the prerequisites and eligibility conditions to determine if you qualify for a scholarship.
C. Application Process
Pay strict attention to the application requirements, provide all required documentation, and observe the deadlines.
D. Personal Statements
By emphasising your successes, objectives, and how the scholarship will benefit you, you can stand out in the crowd with your statements.
Other Financial Support Options
A. Part-Time Work
International students are permitted to work part-time while attending school in Australia, which could bring in extra money.
B. University Financial Aid
Some institutions offer financial aid packages to assist students with financial difficulties.
C. Bank Loans
Consider applying for a student loan from a bank in Australia or your home country.
D. External Funding
Look for businesses, NGOs, or foundations that help international students financially.
Looking for Scholarships ?
Let's help you secure

the best scholarship to fund your

study abroad journey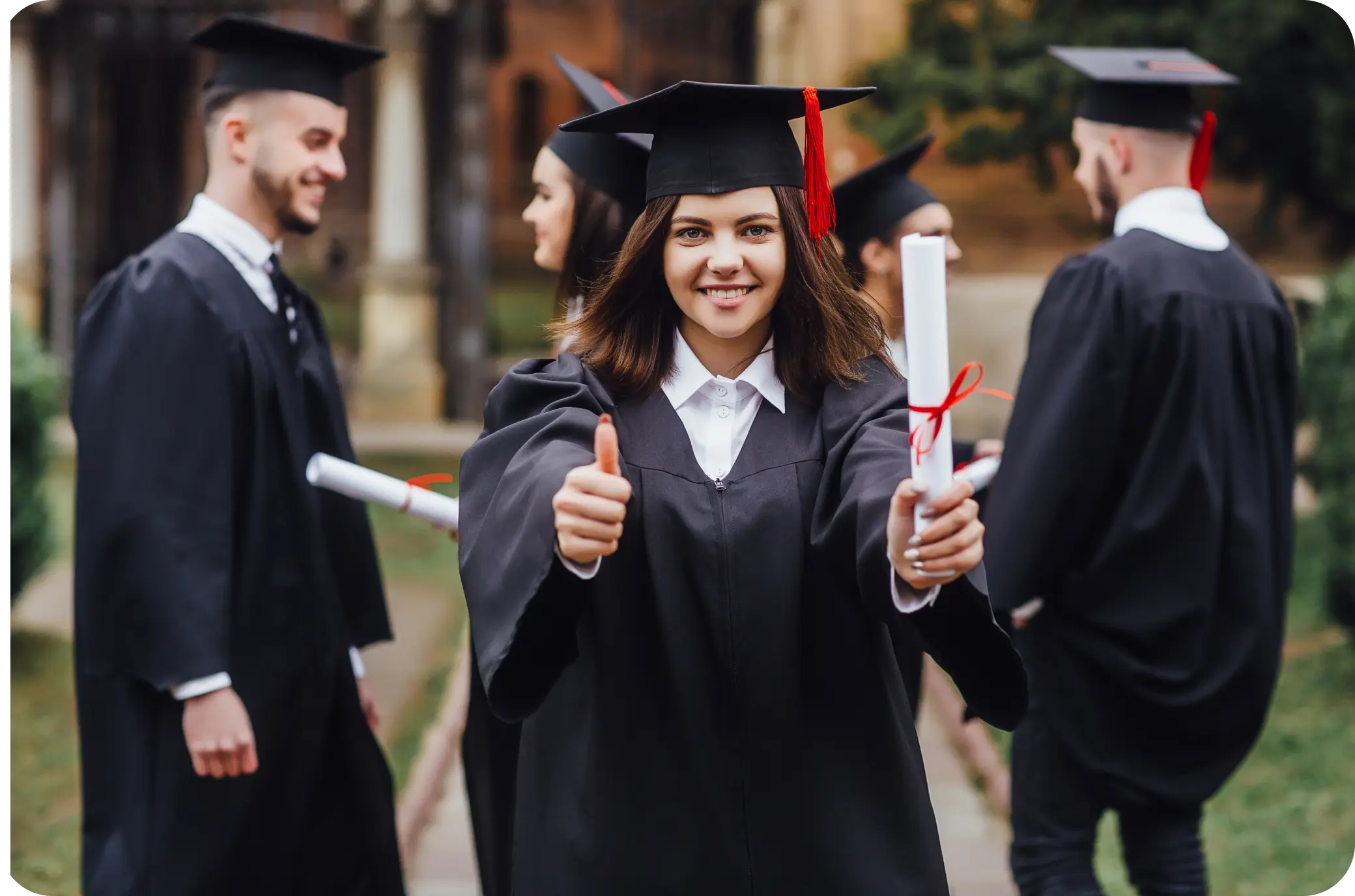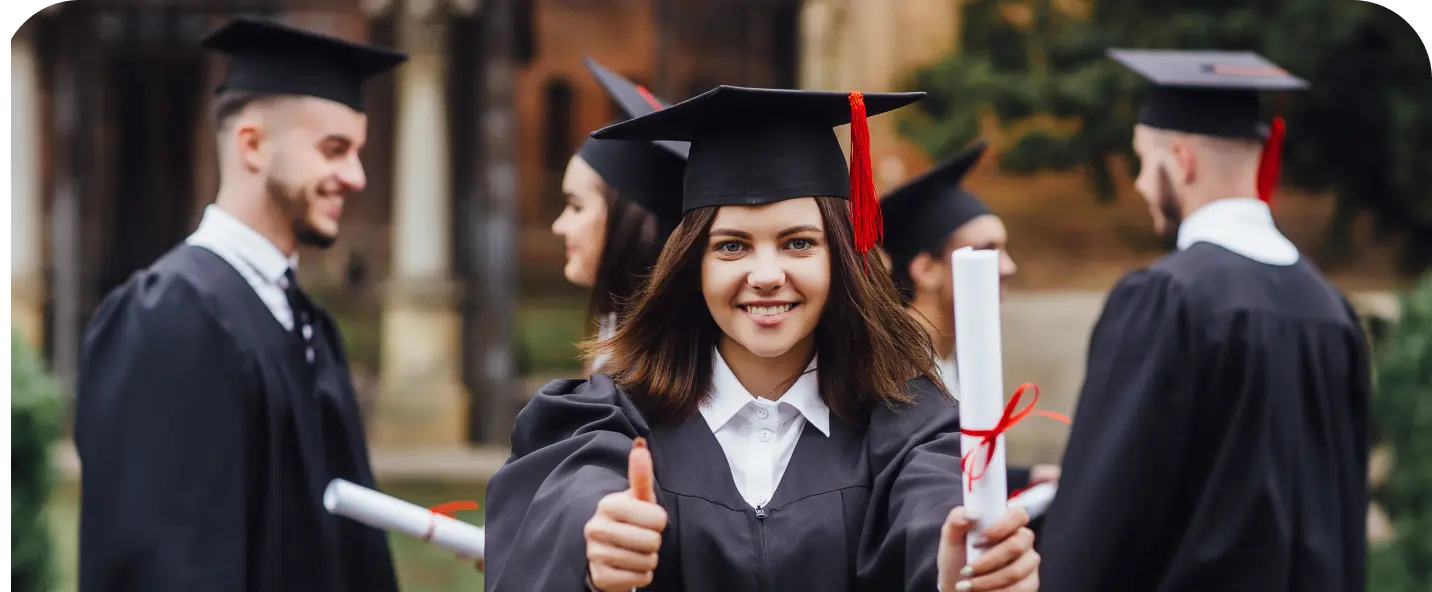 Looking for Scholarships ?
Let's help you secure

the best scholarship to fund your

study abroad journey
6. Part-Time Work Opportunities
Working part-time while studying in Australia allows international students to supplement their income and gain experience. Understanding the benefits, limitations, and importance of balancing work and school obligations.
Possibilities of Part-Time Work
A. On-Campus Jobs
Many institutions have employment options on campus, including administrative positions, library assistance, and student ambassadorships.
B. Off-Campus Jobs
Students might investigate part-time employment options in the retail, hospitality, or service sectors to build professional networks.
Benefits and Limitations
Benefits: Students can finance their living expenses and develop practical skills through part-time employment, increasing their employability after graduation.
Limitations: It can be challenging to balance employment and study, and if it is not done well, it may adversely influence social or academic pursuits.
7. Understanding Student Visa Conditions
Understanding the restrictions your student visa imposes is crucial if you're an international student in Australia. These terms regulate your rights to employment and study restrictions, providing a fruitful and legal study abroad experience.
Work Rights
Most student visas permit full-time employment during designated breaks and part-time employment (often up to 40 hours per fortnight) when enrolled in classes. Verifying your precise employment privileges according to your visa subclass is essential.
Study Limitations
Ensure you are following the prerequisites for your classes, and refrain from taking more courses than are allowed or staying in school longer than permitted.
Adhering to Visa Regulations
Violations of the terms of the visa may have serious repercussions, such as the revocation of the visa and deportation. It is crucial to follow all visa guidelines.
Resources for Visa Information
Keep up with changes to visa requirements by visiting reputable websites, such as the Department of Home Affairs (DHA) website, and seek advice from your university's international student support services.
8. Managing Finances and Budgeting
To ensure a pleasant and financially secure study term, it is crucial for international students studying in Australia to manage their finances wisely. Students can make wise financial decisions and maximise their study abroad experience by developing a budget and keeping track of spending.
Practical Tips for Managing Finances
Determine your most significant costs, such as tuition, housing, and food, and allocate money accordingly.
To cut down on transportation expenditures, take the bus, walk, or bike wherever you can.
To save money on food costs, make meals at home rather than going out to eat.
To maximise savings, take advantage of student discounts for entertainment, numerous services, and public transportation.
Pay attention to non-essential costs and give needs the upper hand over wishes.
Financial Tools and Apps for Budgeting
Budgeting Apps: Students can categorise expenses, track spending, and set budget objectives using apps like Mint, PocketGuard, or YNAB.
Expense Trackers: Use expense monitoring spreadsheets or journals to keep track of daily spending and manage funds.
Final Verdict
So understanding the cost of studying and living in Australia is an essential step for anyone considering pursuing higher education in this beautiful country. By exploring the comprehensive guide we've provided, you now possess valuable insights into the financial aspects of studying abroad. We've highlighted how studying in Australia can be a rewarding investment in your future, offering top-notch education, cultural experiences, and personal growth opportunities.
Australia beckons with its world-class institutions, diverse landscapes, and welcoming communities, making it a truly enriching destination for international students. As you plan your educational journey, remember that this investment in your education and personal development can lead to immeasurable rewards.
At AdmitKard, we understand that the admission process can be daunting, and that's why we're here to help. Our expert team is dedicated to assisting you with every aspect of your application, from choosing the right course and university to guiding you through the admission process.
Let us be your companion on this exciting endeavour, and together, we'll unlock the doors to your dreams of studying in Australia.
Take the first step towards a transformative educational experience—reach out to AdmitKard today and let us help you make your dream of studying in Australia a reality. Your future awaits!
Planning to Study in Australia
get a shortlist of best universities

according to your profile for

studying in Australia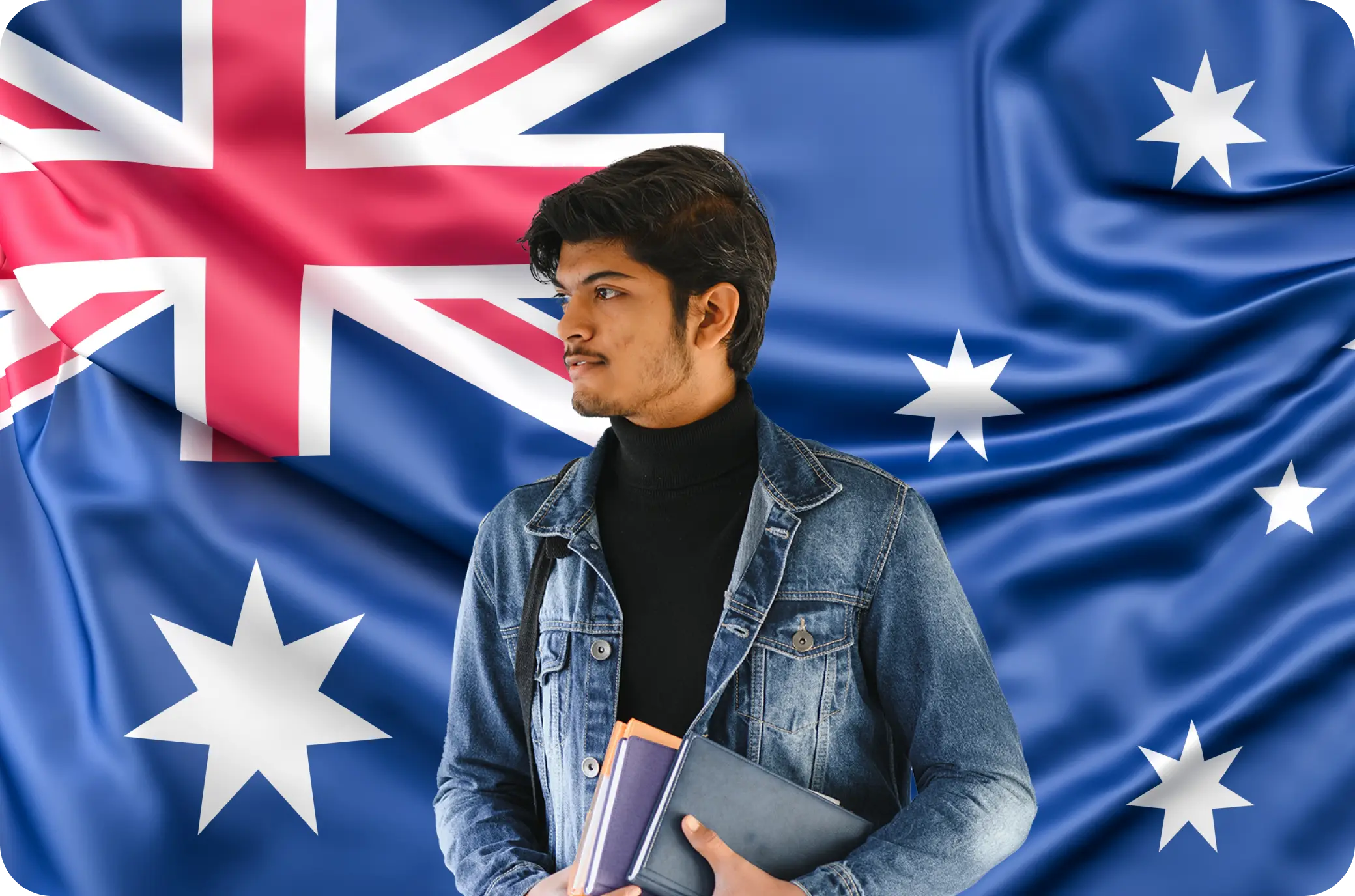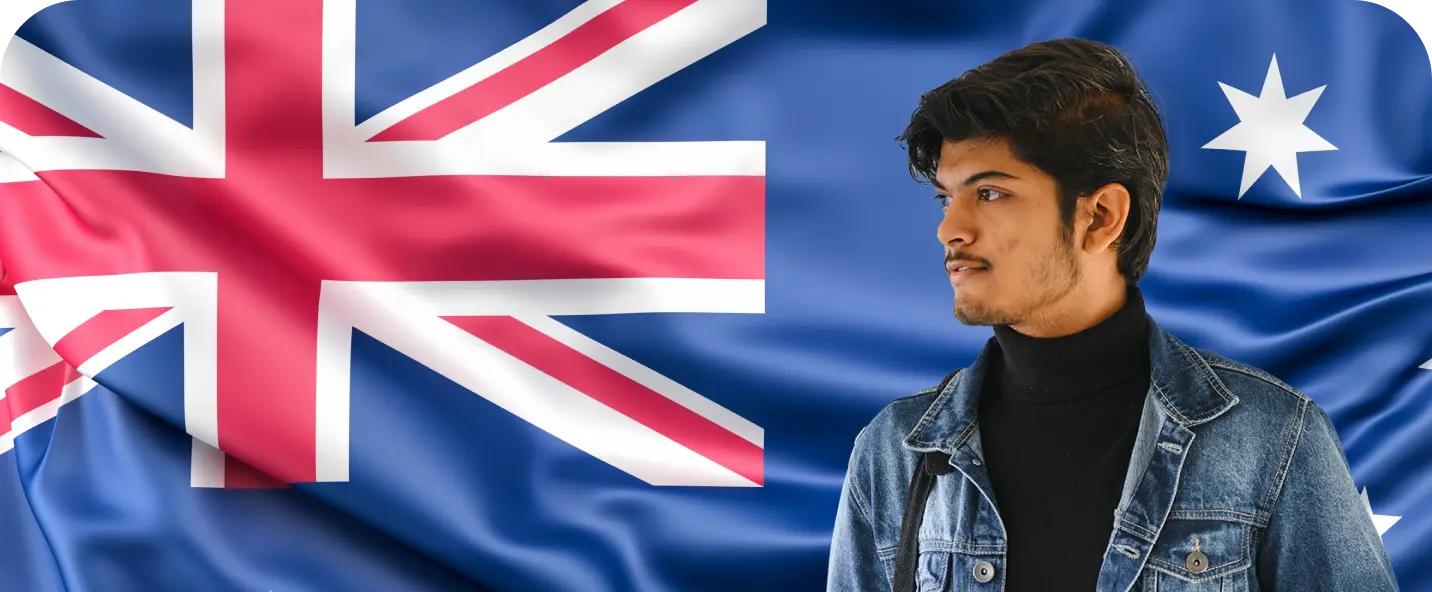 Planning to Study in Australia
Get a shortlist of best universities

according to your profile for

studying in Australia
Frequently Asked Questions
Q. How can I locate scholarships in Australia for international students?
To learn more about the different scholarship possibilities accessible for overseas students, explore institution websites, government portals, and external scholarship databases.
Q. Is health insurance a requirement for international students studying in Australia?
Yes, Overseas Student Health Cover (OSHC), which offers necessary medical coverage throughout your stay, is a requirement for all international students.
Q. How can I properly control my lodging expenses?
To control housing costs, consider living on campus, sharing housing with housemates, and researching frugal off-campus choices.