Have you ever fantasised about settling down permanently in the United States? 
The possibility of obtaining a "Green Card," sometimes referred to as a permanent residence in US permit, is a crucial step towards realising that objective.
When you hold a Green Card, you may feel the freedom and security of knowing you have a permanent home in this nation.
There's more, though! A Green Card may open up a world of benefits and opportunities.
We aim to guide you through each stage of the Green Card application process in this post. We want to arm you with the knowledge and understanding you require so that you may embark on this adventure with confidence.
So are you ready to take the first step toward obtaining lawful permanent residence in US? Let's look at the details to discover how to obtain your Green Card.
What permanent residence (PR) or a Green Card is?
A Green Card, commonly referred to as permanent residency, is an immigration status that enables people to live and work permanently in the nation. It acts as evidence of legal permanent residency and is a first step towards eventual citizenship in the United States.
A Green Card is a physical form of identification that includes the holder's biographical data, a portrait, and the card's expiration date. It acts as official proof of a person's right to live and work permanently with a permanent residence in US.
Eligibility criteria for Obtaining a Green Card or Permanent Residence in US
There are various ways to receive a Green Card or a permanent residence in US, each with its requirements. Among the major categories are:
1. Employment-Based Green Cards
This category is reserved for people with particular job offers or who exhibit extraordinary industry talent. The employment-based Green Card application process usually entails a labor certification, employer sponsorship, and fulfilment of predetermined criteria based on preference categories.
1.1 Types of Employment-Based Green Cards
There are various preferences within the employment-based categories, each with its standards and priorities:
A. EB-1: Priority Workers
This group includes people with exceptional talent in the arts, sciences, education, business, or athletics and distinguished academics, researchers, and executives or managers from other countries.
B. EB-2: Professionals with Advanced Degrees or Exceptional Ability
People that fit into this category have advanced degrees or outstanding talent in the arts, sciences, or business. An employment offer, a labour certification (PERM), or a national interest waiver are necessary.
C. EB-3: Skilled Workers, Professionals, and Other Workers
This group includes professionals with bachelor's degrees, skilled labourers with at least two years of training or experience, and unskilled labourers.
D. EB-4: Special Immigrants
Certain unique immigrants fall under this category, including those who work in the US government, the media, the religious sector, and translators from Iraq and Afghanistan.
E. EB-5: Immigrant Investors
This category is for foreign investors who invest in brand-new business that employs Americans.
1.2 PERM Labor Certification Process
Employers are required to complete the Programme Electronic Review Management (PERM) labour certification process for most employment-based Green Card categories. The U.S. Department of Labour (DOL) oversees the PERM procedure, which is meant to ensure that hiring foreign workers won't harm American workers' employment possibilities.
The following steps are typically included in the PERM process:
A. Job Market Test
Employers must carry out recruitment efforts, such as posting the job opportunity, to show that no qualified U.S. employees are available for the position.
B. Prevailing Wage Determination
The DOL must issue the employer a prevailing wage decision specifying the minimum wage that must be paid to the foreign employee.
C. PERM Application
The company submits a PERM application to the DOL with comprehensive information on the position's needs, efforts to fill it, and the foreign employee's qualifications.
D. DOL Review
The DOL examines the PERM application to ensure it complies with rules and confirms there are no available U.S. workers qualified for employment.
2. Family-Based Green Cards
This category enables citizens and holders of Green Cards to sponsor members of their immediate family for permanent residency. Relationships between spouses, parents, unmarried children, and siblings are acceptable. In order to proceed, a petition must be submitted, and depending on the family connection, there may be additional criteria.
The U.S. immigration system recognises two primary categories of family-sponsored Green Cards:
2.1 Immediate Relatives
The spouses of U.S. citizens, their unmarried minor children under 21, and their parents at least 21 years old fall into this category. Immediate relatives are given special priority for immigration and are not subject to numerical restrictions; therefore, there is no limit on the number of visas that can be issued in a given year for these groups.
2.2 Family Preference Categories
There are numerical restrictions on this group, which include more distant familial ties. Four categories make up the family choice categories:
F1 – Unmarried sons and daughters of U.S. citizens
F2 – Spouses, minor children, and unmarried sons and daughters (over 21) of green card holders
F3 – Married sons and daughters of U.S. citizens
F4 – Siblings of U.S. citizens
2.3 Process and Documentation
The general process includes the following:
The petitioner files it with U.S. Citizenship and Immigration Services (USCIS) using Form I-130, Petition for Alien Relative. The qualifying relationship between the petitioner and the intended immigrant is established on this form.
Waiting for Approval: The USCIS reviews the petition after filing it. The petitioner will be informed of the petition's outcome, and the processing time may change.
Visa availability: Visas are awarded based on priority dates, and family preference categories are subject to numerical restrictions. The petitioner and the prospective immigrant must hold off until a visa becomes available in their respective categories.
Consular Processing: When a visa becomes available, the prospective immigrant has two options: consular processing (outside of the United States) or status adjustment (if they are already in the country). In order to accomplish this, you must complete additional paperwork and supporting documentation, go to an interview, and submit background and medical tests.
3. Diversity Visa Lottery
A yearly programme called the Diversity Visa Lottery, sometimes referred to as the Green Card Lottery, awards Green Cards to citizens of nations with low rates of immigration to the United States. Meeting particular requirements and being chosen at random using a computer-generated lottery mechanism are requirements for eligibility.
3.1 Eligibility Requirements and Application Process
A. Country of Eligibility
The candidate must be a national of one of the good nations. A few nations with high rates of immigration to the United States can be left off the list of eligible nations each year.
B. Education or Work Experience
At the very least, candidates must possess a high school diploma or its equivalent. They may also be eligible if they have two years of work experience in the last five years in a profession that calls for at least that much education or experience.
Looking for Scholarships ?
Let's help you secure

the best scholarship to fund your

study abroad journey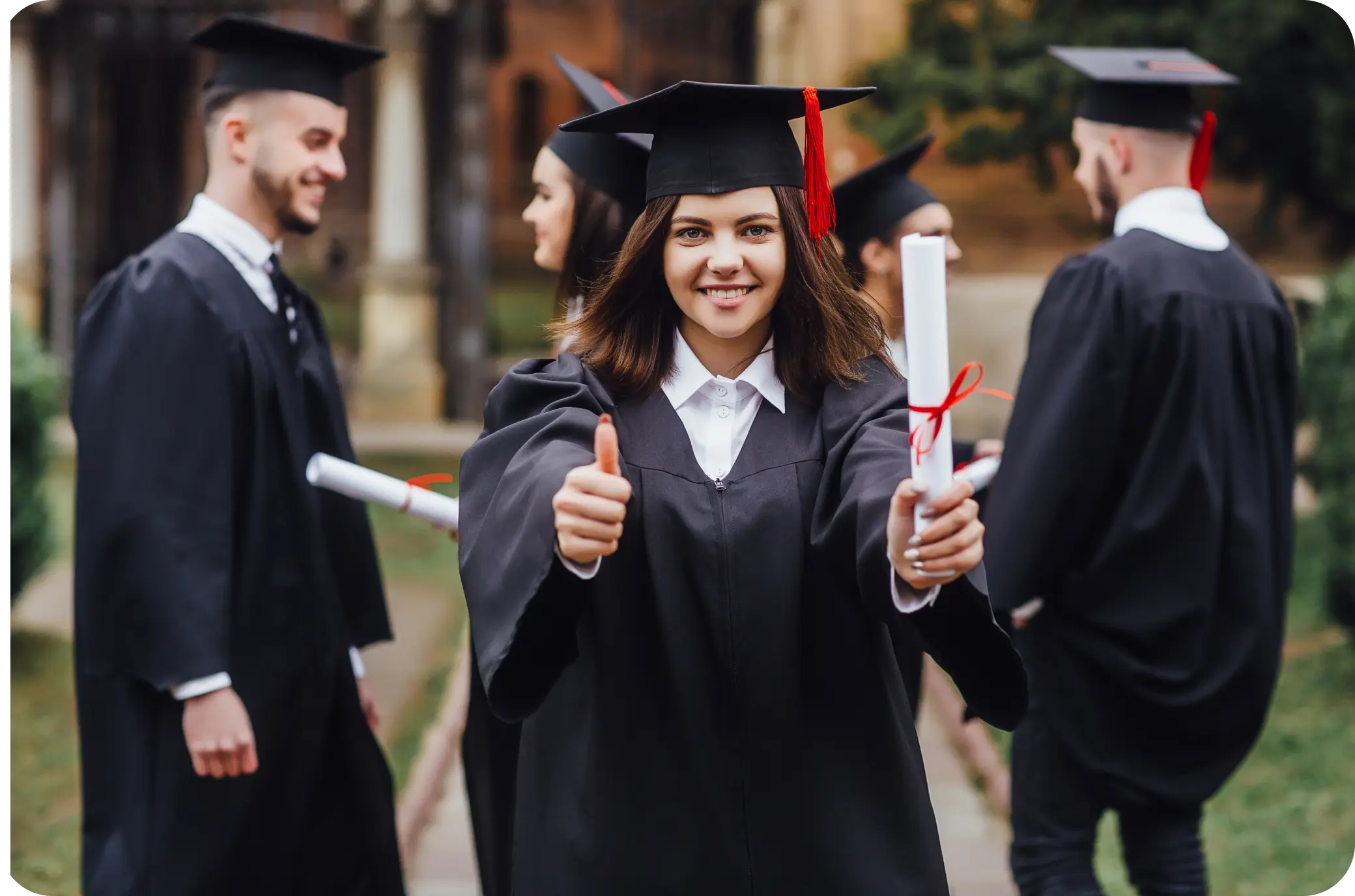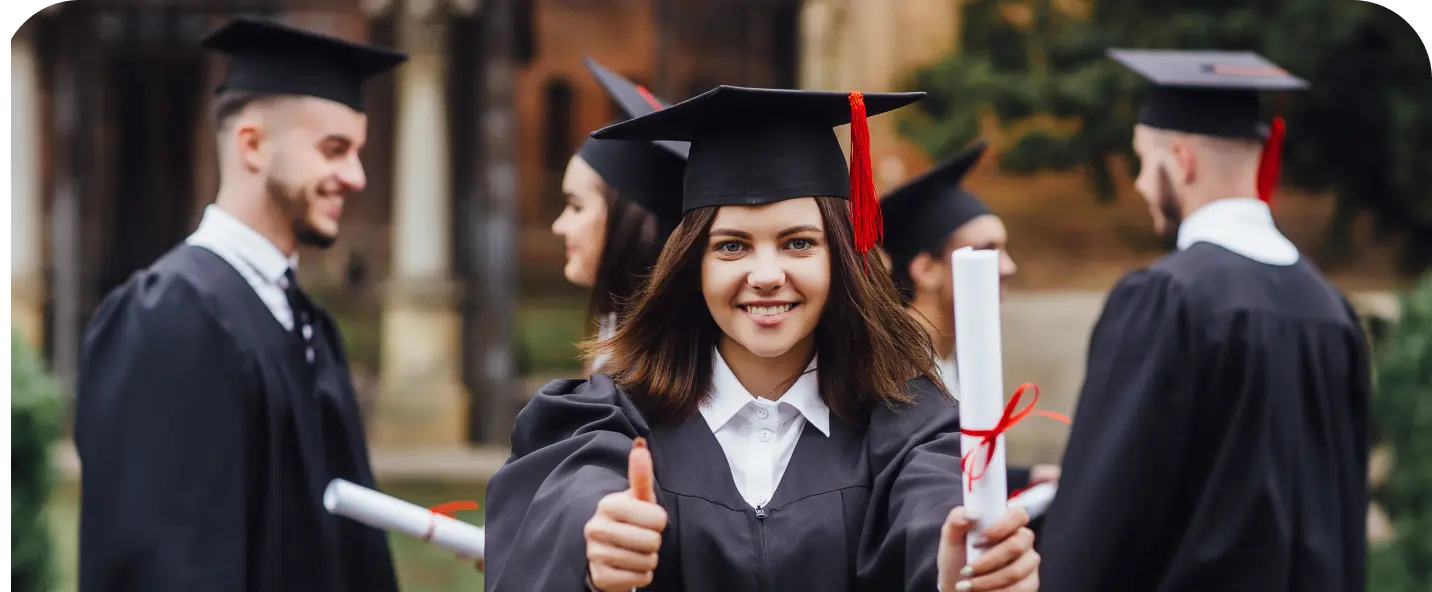 Looking for Scholarships ?
Let's help you secure

the best scholarship to fund your

study abroad journey
C. Application Submission
A digital entry from the applicant is required within the allocated registration time. On the official website of the U.S. Department of State, the entry form, known as the Electronic Diversity Visa Entry Form (DS-5501), is accessible.
3.2 Tips for Maximising Chances of Selection
Although the Diversity Visa Lottery selection procedure is random, there are a few suggestions that can improve your chances of getting chosen:
A. Eligibility Check
Before applying, make sure you meet all the qualifying requirements. Only those from eligible nations who have the necessary training or job experience should be allowed to participate.
B. Submit Complete and Accurate Information
Make sure to fill out your entry form with actual, accurate facts. Any errors or irregularities could lead to disqualification.
C. Submit Early
To prevent any last-minute technical difficulties or delays, submitting your entry well before the deadline is advised. Usually, the submission window is made known months in advance.
D. Keep Confirmation Number Safe
Following entry submission, you will be sent a unique confirmation number. You'll need this number later to verify the status of your application, so keep it secure.
E. Beware of Fraud
The U.S. Department of State website is the only authorised website for submitting entries for the Diversity Visa Lottery programme, which is free to enter. Be wary of unauthorised websites or scammers that offer to help with the process in exchange for money.
4. Refugee or Asylum Status
After a specific amount of time, people given refugee or asylum status in the U.S. may be qualified to apply for a Green Card. Asylum seekers sought shelter in the United States for similar reasons, whereas refugees fled their native countries out of fear of persecution. Meeting requirements and displaying a legitimate fear of persecution are required steps in the procedure.
4.1 Steps to obtain a Green Card through refugee or asylum status
A. Application for refugee or asylum status
People may petition for refugee status outside the United States directly at a U.S. embassy or consulate or through the United Nations High Commissioner for Refugees (UNHCR). By submitting Form I-589 to U.S. Citizenship and Immigration Services (USCIS), asylum seekers in the country can request protection.
B. Interview and adjudication
Both refugees and asylum seekers will have a USCIS official interview them in order to explain their allegations of persecution and the reasons they are requesting refuge. The officer will evaluate the applicant's allegations for plausibility and look over any supporting documentation.
C. Background checks and security screenings
In order to protect public safety and national security, asylum and refugee status applicants undergo thorough background investigations and security inspections. These checks may take some time to complete because they involve several government entities.
D. Approval and grant of refugee or asylum status
The applicant will be given refugee or asylum status if their application is accepted. They are now able to live and work legally in the country. Asylees are allowed to stay in the United States, while a certified agency must resettle refugees.
E. Requirements and documentation
The following conditions and paperwork may be required in order to qualify for a Green Card under the refugee or asylum category:
Submitting a Form I-485 (Application for Status Adjustment) to USCIS.
Evidence of refugee or asylum status, such as an I-94 arrival record or USCIS documentation.
Evidence of ongoing existence in America.
Fingerprint biometrics and physical examination.
Form I-864, an affidavit of support to prove financial backing or a sponsor's commitment.
Retaining Permanent Residence
Knowing how to keep your Status as a permanent residence in US after receiving a Green Card is crucial. In this section, we'll look at the requirements and policies for maintaining your permanent residence, travel and residency restrictions outside the U.S., the cancellation of conditional Green Cards, and the application procedure for a Green Card.
1. Maintaining eligibility for permanent residence
You must continue to fulfil specific requirements to retain your permanent residency eligibility. This entails remaining consistently present in the country, abstaining from significant offences, and refraining from actions that might endanger your immigration status.
2. Rules regarding travel and residence outside the U.S.
As a holder of a Green Card or a permanent residence in US, you are able to go abroad, although there are some restrictions. In most cases, vacations that last less than six months should be fine with your Status as a permanent resident. Longer travels, however, might necessitate a re-entry permit or a returning resident visa to prove your intent to keep your U.S. residence.
3. Conditional Green Cards and their removal
You might have a conditional Green Card or a permanent residence in US if you acquired it through marriage or investment. You must submit a petition within the allotted deadline and offer proof of a legitimate marriage or financial investment in order to get rid of the conditions and get a permanent Green Card.
Planning to Study in USA
get a shortlist of best universities

according to your profile for

studying in USA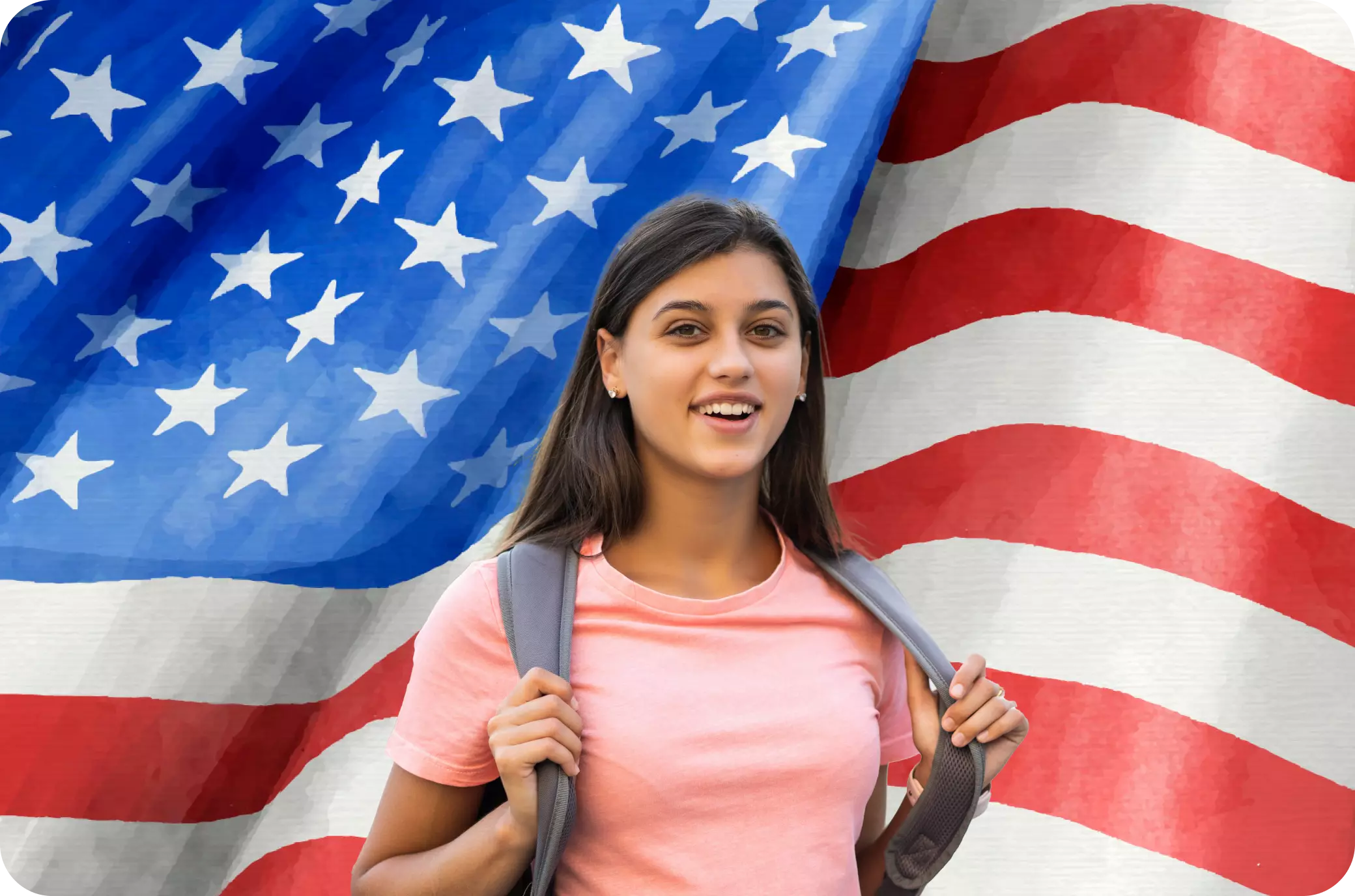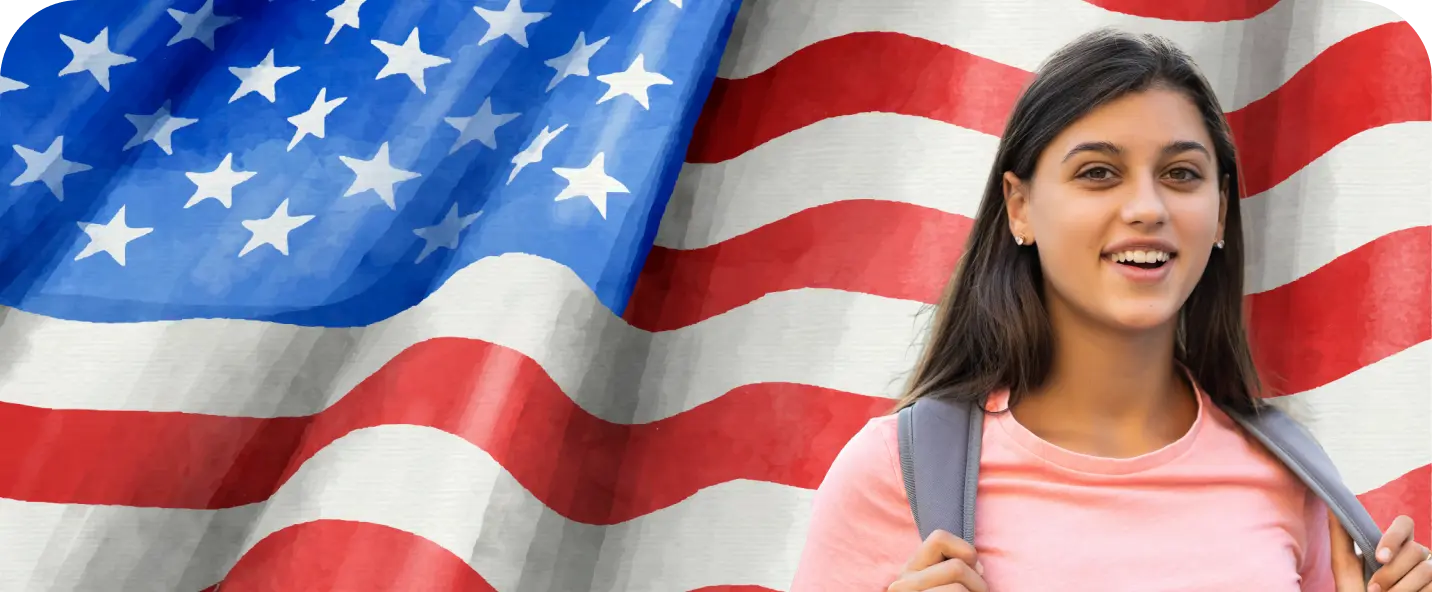 Planning to Study in USA
get a shortlist of best universities

according to your profile for

studying in USA
Application Process for a Green Card
1. File the appropriate form
The primary application for a Green Card or permanent residence in US is Form I-485, Application to Register Permanent Residence or Adjust Status, which must be completed and submitted.
2. Gather supporting documents
Gather any required supporting documentation, such as but not limited to:
Passport and other identity documents
Birth certificate
Marriage certificate (if applicable)
Police clearance certificates
Employment records
Financial documents
3. Pay the required fees
Include the necessary filing fees with your application. Various factors, including the type of Green Card and permanent residence in US application, can affect the price amount.
4. Follow USCIS instructions
Take the time to carefully understand and adhere to the USCIS instructions for the particular Green Card category you are applying for. These guidelines could contain extra forms, papers, or specific rules.
5. Biometrics appointment
Attend a biometrics appointment to have your fingerprints, picture, and signature taken for identification and background checks.
6. Wait for the processing
The USCIS will review your application after you have submitted it. It is advised to often check the USCIS website for updates on processing timelines because the processing time can change.
7. Respond to USCIS requests
To prevent delays in processing your application, swiftly answer the USCIS's requests for additional information or documentation.
8. Attend the Green Card interview
You might need to go to a USCIS officer interview, depending on your Green Card application category. Review your application, gather pertinent papers, and practise answering hypothetical interview questions as you prepare for the interview.
9. Receive the decision
You will learn the outcome of your Green Card application once the USCIS has finished reviewing your application and interview. You will receive a genuine Green Card if your application is accepted.
Biometrics and Interviews
You'll probably need to go to a biometrics session as part of the application procedure when your fingerprints and pictures are taken. A Green Card interview may also be planned to evaluate the legitimacy of your application. Preparing for the interview is crucial to familiarising yourself with the application requirements and packing any required paperwork.
Waiting for the Green Card
Application processing periods for Green Cards for the permanent residence in US can change. During this time, it is crucial to practise patience and recognise that delays could happen. Utilise the USCIS website to check the status of your application, or get in touch with the agency directly for updates. If more information is needed, provide the requested documents immediately to prevent delays.
Receiving the Green Card
Your physical Green Card will be sent to you once your application has been approved. You should keep this card safe as proof of your status as a permanent resident. Knowing your rights and obligations as a holder of a Green Card is crucial. These include staying in the country and complying with the law.
A Pathway to Permanent Residence!
So, receiving a Green Card makes a permanent residence in US possible. Hence recall the steps – qualifications, the application procedure, the appointments, and the commitments. Keep yourself informed, ask for help, and seize the opportunities of having a Green Card or a permanent residence in US.
You can talk to the experts and know about the courses to study in the USA which can lead to a better career opportunity in the USA.
Good luck with your future!
coursefinder
know the chance of admit

at your dream university with

our course finder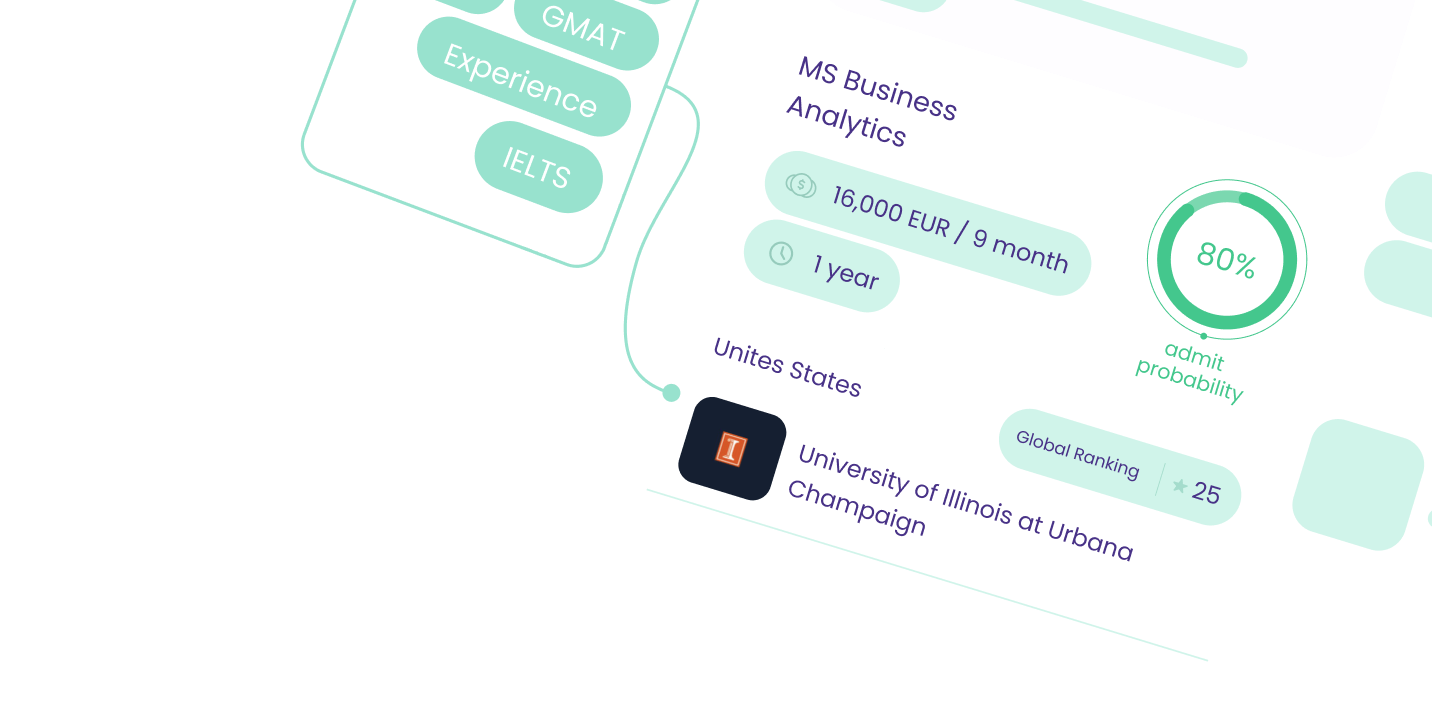 coursefinder
know the chance of admit

at your dream university

with our

course finder
Frequently Asked Questions
Q. How long does it take for a Green Card application to be processed?
It's crucial to check USCIS updates because processing timelines can vary frequently. Processing times may vary depending on the volume and type of applications.
Q. What should I anticipate from the Green Card interview?
The interview is done to evaluate the reliability of your application. Be ready by studying your application and providing any required documentation.
Q. Can I leave the country while my Green Card application is being processed?
In general, brief visits won't impact your application, but more prolonged journeys necessitate re-entry permission or returning resident visa.