Your ultimate guide to healthcare and insurance for international students in the USA.
Discover how to navigate the US healthcare system and secure the best insurance options hassle-free. No more worries about unexpected medical expenses during your study abroad journey!
Study in the USA with peace of mind, knowing you have the right healthcare coverage. Focus on your education without the burden of health-related concerns, and make the most of your international student experience.
Ready to embark on a worry-free journey? Let's dive in and explore the essential healthcare and insurance information for international students in the USA.
The US Healthcare System
International students may find the US healthcare system's complicated web of public and private alternatives intimidating. Students may confidently navigate the system and guarantee their well-being while studying in the USA by developing a thorough awareness of its components.
1. Public and Private Healthcare Options
Both public and private healthcare and insurance for international students in the USA are available to students all across. Governmental programmes like Medicare and Medicaid, which serve certain groups like older adults or people experiencing poverty, are the main sources of public healthcare.
Contrarily, private healthcare is provided by a huge network of hospitals, doctors' offices, and insurance carriers that cater to the general public.
2. Healthcare Providers, Hospitals, and Clinics
Numerous healthcare professionals, including physicians, nurses, specialists, and allied health professionals, provide healthcare services in the USA. The foundation of the healthcare system is made up of hospitals and clinics, which provide medical care, diagnostics, and treatment alternatives.
3. The Role of Health Insurance
Having insurance for international students in the USA is essential for getting access to medical treatment. Most overseas students must purchase health insurance during their studies, either via their university's plan or a separate policy, to be covered.
Medical treatment is made more accessible and inexpensive through health insurance, which pays for a percentage of medical costs.
Planning to Study in USA
get a shortlist of best universities

according to your profile for

studying in USA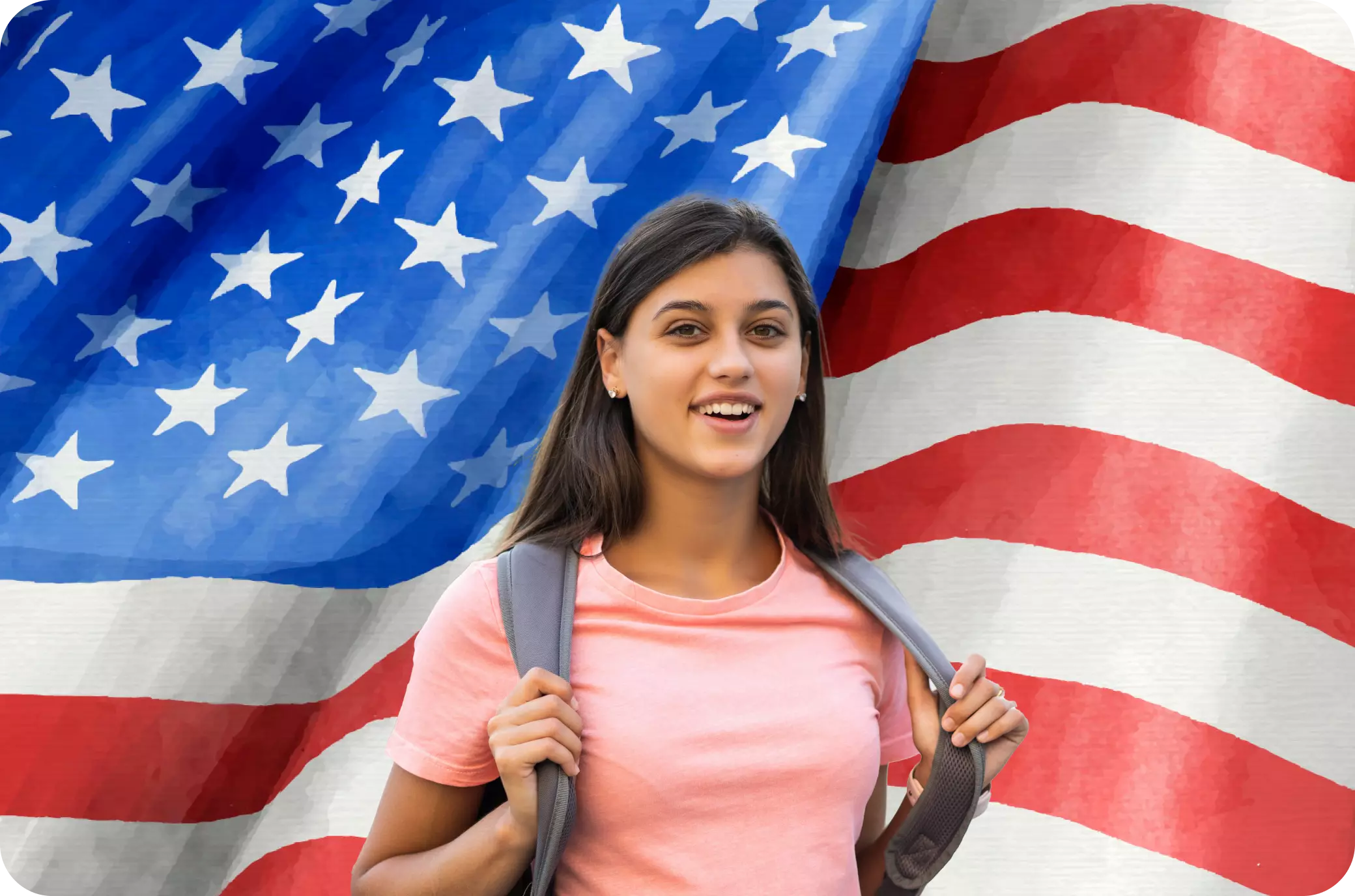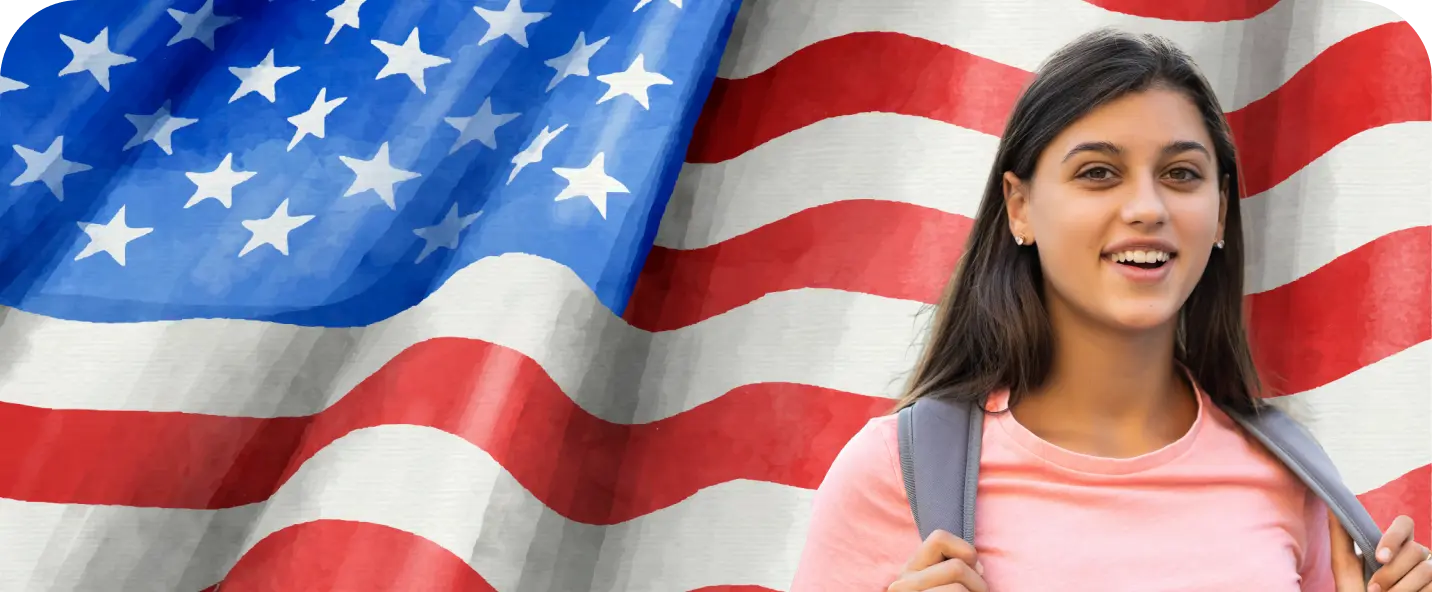 Planning to Study in USA
get a shortlist of best universities

according to your profile for

studying in USA
Types of Health Insurance Plans
In order to satisfy their individual needs, international students studying in the USA have a variety of alternatives for health insurance coverage.
Making an informed decision that assures complete coverage and peace of mind requires a thorough understanding of the many types of available health insurance plans.
1. University-Sponsored Insurance
For overseas students, many universities and colleges provide health insurance programmes funded by the institution. These programmes are created to satisfy university standards and offer protection for healthcare provided both on-campus and via the institution's healthcare network.
1.1 Coverage, Cost, and Enrollment Process
University-sponsored health insurance policies frequently include doctor visits, hospital stays, prescription medications, and preventative care. The coverage may include referrals to healthcare professionals in the university's network as well as on-campus medical services. These programmes' prices vary depending on the extent of coverage and the university's location.
Depending on whether they have equivalent coverage from other sources, some colleges allow students to choose not to enrol in their sponsored plans, while others force them to do so.
1.2 Benefits of university-sponsored health Insurance
(i) Convenience: The university's registration procedure streamlines enrolment, making it simpler for students to enrol in health insurance.
(ii) Cost Savings: Plans sponsored by universities may give discounted rates to healthcare providers, thereby reducing the cost of healthcare for students.
1.3 Limitations of university-sponsored health Insurance
(i) Limited coverage: University-sponsored health insurance plans may have a smaller network of healthcare providers than commercial health insurance policies, restricting access to specific institutions or specialists.
(ii) Specific needs of international students: Because they may have various health concerns and considerations, international students should carefully evaluate the plan's features and exclusions to be sure it satisfies their healthcare needs.
(iii) Higher costs: Compared to commercial insurance choices or if students already have alternative coverage through family plans or government programmes, university-sponsored policies may be expensive.
2. Private Health Insurance Plans
Also, international students can choose to purchase private health insurance coverage from American insurance companies. Private plans give customers access to broader coverage options, more freedom, and a more extensive provider network.
2.1 Customization and Flexibility
Students can choose a coverage that best fits their individual needs, thanks to the great degree of customisation offered by private health insurance policies. They may customise a plan to fit their budget and medical needs by selecting from a range of deductibles, copayments, and coverage levels.
Also, private health insurance policies frequently provide a wider network of healthcare professionals, providing students greater freedom to select the doctors and hospitals of their choice.
2.2 Extensive Coverage
Private insurance policies frequently provide thorough protection, covering a variety of medical services like hospitalisation, prescription drugs, preventative care, and expert consultations. Some plans may also offer further benefits like dental or vision coverage, giving students' well-being more thorough protection.
2.3 Potential Challenges and Considerations
Private health insurance has a lot of advantages, but there are also some drawbacks and things to think about. Compared to university-sponsored policies, private insurance premiums may be costlier, and the registration procedure may include more paperwork and verification.
3. Government Programs
International students who fall into specific categories could be qualified for government-sponsored health insurance plans like Medicaid or the State Children's Health Insurance Programme (SCHIP).
However, variables including income level and residency status affect a person's ability to participate in these programmes.
3.1 Medicaid and CHIP
Government healthcare programmes like Medicaid and the Children's Health Insurance Programme (CHIP) are meant to help low-income people and families, including some types of overseas students.
While CHIP serves low-income children whose families are not eligible for Medicaid, Medicaid's primary focus is on providing healthcare to qualified low-income individuals and families. The criteria used to establish eligibility for these programmes include family size, income level, and place of residence.
3.2 Benefits for International Students regarding Medicaid and CHIP
(i) Eligibility variation: International students should confirm their eligibility for Medicaid and CHIP in their state of study because state rules can change the requirements.
(ii) Qualifying immigration status: If they have a specific type of immigration status, overseas students may be qualified for Medicaid or CHIP in several states. This could apply to specific visa types or resident statuses.
(iii) Income guidelines: If an international student wants to be covered by Medicaid or CHIP, they may need to fulfil the state's program's income requirements. These rules determine the degree of financial need necessary for qualifying.
(iv) Emergency medical coverage: Certain states may offer emergency medical care to overseas students, regardless of their immigration status or Medicaid/CHIP eligibility. This guarantees that patients in urgent situations receive prompt medical care.
3.3 Availability of Subsidies for International Students
(i) Affordable Care Act (ACA) subsidies: If they have low to moderate earnings, international students studying in the US may qualify for premium tax credits under the ACA. These financial aid programmes are intended to assist in reducing the price of private health insurance premiums.
(ii) Income-based eligibility: The subsidy's size is determined by the recipient's income and the cost of health insurance in their locality. Higher subsidies are more likely to be given to people with lower incomes.
(iii) ACA Marketplace plans: International students might look into health insurance plans provided via the ACA Marketplace to see if they qualify for subsidies. These plans provide a variety of coverage options and prices, and subsidies can significantly lower the cost of private insurance.
(iv) Enrolment period: The ACA's yearly open enrolment period, during which international students can apply for coverage and subsidies, is crucial for them to be aware of. Students who qualify for a Special Enrolment Period because of specific life circumstances, such as losing prior health coverage or relocating to a new state, may be entitled to register only during this time.
Factors to Consider when Choosing the Right Insurance Plan
1. Coverage and Benefits
Analyse each plan's level of coverage for things like emergency services, prescription medications, hospitalisation, and preventative care. Find plans that fit your healthcare needs and spending limit.
2. Cost and Premiums
When comparing the prices and premiums of various plans, take into account the deductibles, co-payments, and out-of-pocket expenditures. Examine the degree of coverage supplied while weighing the upfront price.
3. Network of Providers
Check to see if the plan's network includes your chosen medical professionals. A broader network provides more alternatives and ease for obtaining medical care.
4. Deductibles and Out-of-Pocket Expenses
Recognise any deductibles and out-of-pocket costs that must be paid before the insurance coverage takes effect. Think about your financial capacity in the event of medical costs.
5. Additional Services
Some healthcare and insurance for international students in the USA provide extra benefits like telemedicine, mental health counselling, or wellness initiatives. Check to determine whether these added services meet your needs by evaluating them.
Navigating the US Healthcare System
For healthcare and insurance for international students in the USA, navigating the US healthcare system may be a novel and challenging experience.
Students may, however, efficiently access healthcare facilities and maintain excellent health throughout their time in the USA with some guidance and proactive measures.
1. Accessing Healthcare Services
International students should be aware of the medical services they may access, including the university health centre, neighbourhood clinics, and hospitals. It is crucial to grasp the processes for obtaining medical care during regular business hours or in an emergency and how to book appointments, whether online or over the phone.
2. Understanding Medical Terminology
Sometimes it might be challenging to communicate with medical professionals due to language problems. International students are urged to get familiar with basic medical terminology so they may appropriately describe their symptoms.
3. Maintaining Good Health and Preventive Care
To preserve healthy health, prevention is essential. International students should prioritise preventive care procedures, including routine checkups, immunisations, and screenings; a healthy lifestyle incorporating frequent exercise, a balanced diet, and enough sleep benefits general well-being.
4. Utilising Campus Health Services
On-campus comprehensive health services are available at several colleges. Take advantage of these services for international students, including counselling, mental health assistance, and wellness initiatives.
Campus health centres can advise on a range of medical issues and, if necessary, make referrals to specialised treatment.
5. Health Insurance Awareness
It's essential to comprehend the terms of your health insurance policy. Students should be aware of the specifics of their plan, including the advantages, restrictions, and any additional expenses they could incur.
Claims and Reimbursements
In order to use health insurance coverage successfully, filing claims and requesting reimbursements are necessary actions.
For healthcare and insurance for international students in the USA, the claims procedure can be made simpler by understanding the procedure and keeping thorough documents.
1. Filing Health Insurance Claims
Students should claim to their insurance company after getting medical care. This involves giving crucial details like the diagnosis, course of therapy, and the services' price. Usually, claims can be filed online through the insurance provider's portal or by mailing the required documentation.
2. Importance of Detailed Records
Keeping thorough records is essential for speedy claims processing. Students should save copies of their medical bills, receipts, and any other pertinent paperwork on their medical care. These records are used as proof when submitting claims and asking for reimbursements.
3. Seeking Reimbursements
Students may need to pay for medical services upfront and then request reimbursement from their insurance company, depending on the insurance plan. A reasonable reimbursement procedure is ensured by timely and precise claim submission.
4. Efficient Navigation of Claims Process
The rules and specifications of their insurance plan should be familiarised to students in order to traverse the claims procedure properly. Clarifying any questions and assisting students in fulfilling the requirements for claim filing can be done by requesting assistance from university employees or insurance agents.
5. Timely Follow-Up
It is crucial to keep track of the status of submitted claims. Addressing any problems as soon as they arise, such as refused claims or requests for further information, will speed up the refund procedure.
The Key to a Safe and Successful Academic Journey!
Congratulations on unlocking the ultimate guide to healthcare and insurance for international students in the USA! With this valuable knowledge, you can now embark on your study abroad journey with confidence, knowing you have the right healthcare coverage to support you throughout.
Prioritise your education and personal growth, leaving the worries of unexpected medical expenses behind, as you focus on making the most of your international student experience.
At AdmitKard, we understand the significance of every aspect involved in your study abroad admissions. Allow us to be your trusted companion on this transformative journey.
Our team of experts is ready to assist you in comprehending and navigating the crucial components, including healthcare and insurance for international students in the USA.
Reach out to us today, and let AdmitKard guide you in making the right decisions for a promising and fulfilling future abroad!
coursefinder
know the chance of admit

at your dream university with

our course finder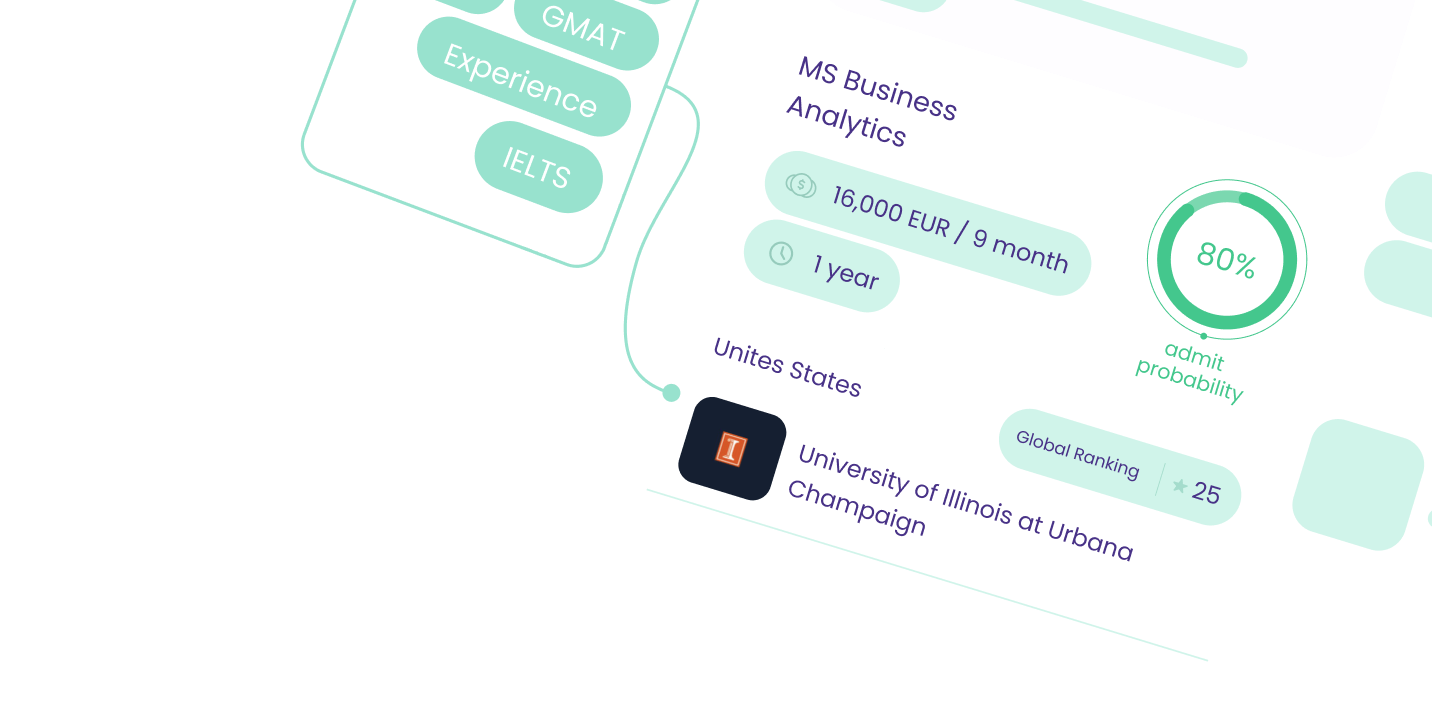 coursefinder
know the chance of admit

at your dream university

with our

course finder
Frequently Asked Questions
Q. What steps should international students take in the event of a medical emergency?
For immediate assistance, dial 911, and alert the university's designated emergency contacts.
Q. Do overseas students who are enrolled in university-sponsored insurance plans still need to get their coverage?
It depends on the coverage offered and the criteria of the university. Ask the university for more information.
Q. What reasonable health insurance options are there for overseas students?
Examine the institution's plans, weigh your alternatives for private coverage, and see whether you qualify for any financial aid.
Q. What should international students do if they are uncertain or have issues with their health insurance?
For assistance and details on coverage and benefits, speak with university health services or insurance officials.