There are plenty of Jobs in Canada for Indians. As Canada heavily depends on immigration to make up for the lack of a young working population in the country. By 2023, more than 1.2 million migrants are anticipated to enter the country. Canada, one of the safest nations on earth, has a low average cost of living.
Additionally, the Canadian government pays for healthcare, and companies also offer respectable health insurance. The average pay for jobs in Canada for Indians is 42,425 CAD (INR 2,547,300) per year or 22 CAD (INR 1,320) per hour.
---
Are you an Indian planning to move to Canada for Job?
If yes, then read along to know what suits best for your profile.
---
Benefits of getting jobs in Canada for Indians
Mentioned below are some of the benefits of getting jobs in Canada for Indian students :
1. Employee Welfare benefits
Canada offers people government-funded healthcare and employers affordable healthcare coverage, in contrast to most other countries where healthcare is either excessively expensive or of bad quality.
Women who are expecting, just gave birth, or who adopted a child can all gain from this. Pregnancy counseling for women includes dietary and health recommendations. For pregnant mothers who are dealing with challenging circumstances, Canada has a prenatal nutrition programme. The curriculum includes advice on healthy eating, cooking techniques, prenatal vitamin supplementation, nursing techniques, and mother lifestyle advice. Employee welfare benefits can be enjoyed by Indians who work in Canada.
2. Lower costs of living
Jobs in Canada for Indians are good because there is a very low cost of living. The cost of living in Canada is quite low when compared to other developed nations. Housing is reasonably priced, depending on where you choose to live. Compared to other wealthy nations, the cost of food, gasoline, and even cars is lower. With a low crime rate, the nation is also among the safest places in the world to live.
3. Cultural diversity
Over the years, numerous immigrants from around the globe have arrived in Canada. As a result of this expanding diversity, numerous organisations and businesses have taken steps to guarantee that their workplace cultures represent the diverse Canadian community. Indians with their jobs can easily gel up with Canadians.
4. Higher rate of employment
Jobs in Canada for Indians has a surprisingly low unemployment rate when compared to other wealthy nations, and tens of thousands of jobs are created there each month. Because it ranks highly in new technology and is constantly developing, Canada is the best location for IT experts and computer scientists. Telecommunications, pharmaceuticals, aerospace, and engineering are some of the most well-liked industries in numerous Canadian cities.
If you have a valid work permit, your spouse or common-law partner may also work in Canada.Although they must obtain a work permit, they are not needed to have a job offer and are free to accept any available jobs in Canada for Indians.
5. Better living standard
One of the best countries in the world is considered to be Canada. According to the Human Development Index, a gauge of overall wellbeing and standard of living, the nation is in sixth place. Canada's outstanding educational system and high life expectancy make it one of the most emancipated nations. Its immigration system is strong and offers a wide range of programmes and licences.
---
Also read : Part-Time Jobs in Canada
---
How to get jobs in Canada for Indians ?
Indians can apply for various jobs in Canada. The promise of decent salary and a high standard of living has led to a large number of immigrants choosing to work in Canada. If you are qualified and want to immigrate, the good news is that Canada is looking for people just like you since Canadians are committed and passionate about their professions.
For Indian to get jobs in Canada you'll have to apply thorough company websites or platforms like LinkedIn.
Follow the process mentioned below to get jobs in Canada:
Update your Resume or C.V.
A resume, also known as a curriculum vitae (CV), is a document containing educational details, achievements, and employment history.
Any employer will first check your resume or CV before they consider you for a job. Hence, it is essential to make a great first impression. Your resume must include all the relevant work experience and achievements including personal and professional. Your cover letter should explicitly explain why you are the ideal person for that job.
Research about the companies you'd like work with
It is important to research companies where you wish to apply for a job. You can head over to their websites to get a rough idea of the company's working culture and also to check out any job openings.
Use Social Media Platforms to your Advantage
Social media is a great networking tool that will help you with your preferred job search. Various companies post job openings every now and then through their social media accounts. You can also join groups where you can connect with employers.
Use References
Strong references enable employers to learn more about you and your previous work experience. This might be a valuable resource when hunting for a job. Asking past employers in your native country to provide references might go a long way in getting a job in Canada.
Follow up with HRs
In a job market that's competitive, checking in with the employer and showing some enthusiasm for the job can help you stand apart. You should follow up after submission of your resume to show additional interest, and even post your interview to thank them for their consideration.
---
Also read : Best Jobs after MBA in Canada
---
High demanding jobs in Canada for Indians
There are several High demanding jobs in Canada for Indians. Employers in Canada favour recent college or university graduates who desire to reside in the country for long. Within a year of graduating from college, 93 percent of new graduates find employment in their field, according to a recent research. Indians now rank among the top economic contributors to Canada's booming economy. As a result, Canada provides Indians with a variety of employment options.
Check out the list of top jobs in Canada:
Web Developers
Human Resource Manager
Electrical Engineer
Financial advisor
Doctors
Pharmacist
Software Engineer
Aerospace Engineer
Project Manager
Jobs in Canada for Civil Engineer
Civil engineers from India get jobs in Canada easily. Check the table below for job profile and salary per annum.
| | |
| --- | --- |
| Job Profile | Salary per year |
| Civil Design Engineer | CA$80,483 |
| Project Manager/Civil Engineer | CA$81,501 |
| Civil/Structural Engineer | CA$68,093 |
Jobs in Canada for Indian Female
Although there is no bar for Indian females to work in any industry in Canada. Females according to their calibre can take up any job and be successful in Canada. 
Following is a list of Jobs in canada for indian female that are in high demand:
Bookkeeper (32 CAD or 1,890 INR hourly)
Kitchen helper (19 CAD or 1,135 INR hourly)
Ethnic food cook (32 CAD or 1,870 INR hourly)
Assistant chef (31 CAD or 1,830 INR hourly)
Registered early childhood educators (22 CAD or 1,270 INR hourly)
East indian specialty cook (30 CAD or 1,760 INR hourly)
Teacher jobs (53,440 CAD or 3,209,700 INR annually)
Food and beverage server (19 CAD or 1,140 INR hourly)
Indian cuisine cook (32 CAD or 1,890 INR hourly)
Indian sweet maker (30 CAD or 1,720 INR hourly)
Guest services (22 CAD or 1,270 INR hourly)
Food Service supervisor (28 CAD or 1,650 INR hourly)
Housekeeping aide (26 CAD or 1,535 INR hourly)
Dietary aide (26 CAD or 1,535 INR hourly)
Server (20 CAD or 1,140 INR hourly)
High demanding jobs in Canada for Indians
Following is a list Jobs that are highly in demand in Canada:
Financial managers
Accountants
Technicians
Software developers
Nurses
psychologists
Construction managers
Social workers
Councilors
Jobs in Canada for Indian Teachers
Indians can find work as teachers in Canada. However, given Canada's size and diversity, there are different chances in different Canadian cities and provinces.
The rules governing teaching positions in Canada are established by the provincial and territorial governments, which also run their respective educational systems. Despite minor regional variations, the laws are generally the same throughout the nation.
Check out the table for some of the openings in Canada:
| | |
| --- | --- |
| School | Salary / per year |
| Parkland School Division No 70 | $59,000–$100,000 |
| Centre de services scolaire du Littoral | $46,527–$92,027 |
| Eastern Shores School Board | $46,527–$92,0277 |
| GrantMe | $80,000–$100,000 |
---
Check out : What are the Highest Paid Jobs in Canada
---
Things you should know while looking for a job in Canada for Indians
High demand exists for educated people 
Employers are looking for fresh graduates from universities, colleges, and trade schools who wish to work in Canada for Indians, live there, and contribute to the booming economy of the nation. Canada is the most educated nation on the earth, with roughly 56% of its adult population possessing a tertiary degree and a literacy rate of 97%. Canada provides several fantastic immigration options, such as the Provincial Nominee Program, which helps talented foreign immigrants settle down and find employment.
2. High demand in IT sector
The technology market in Canada is expanding. With over 41,500 firms to choose from, finding employment in the Information and Communications Technologies (ICT) sector in Canada should be simple for Indians. Due to the strong demand for IT workers in Canada, both British Columbia and Ontario have implemented IT Specific incentives designed to entice highly skilled and seasoned international tech professionals to live and work in the nation. Around 2500 employment in the technology sector are available for competent workers at any one moment in the Waterloo region.
3. Canada's video game market is expanding to new heights
Canada's video gaming market is valued at $4.5 billion. The gaming business in Canada employs about 48,000 people, and over the next two years, that number is predicted to rise by 25%. Professional gamers in Canada may expect to make almost twice as much as the typical Canadian.
4. The lunch hour is limited for Canadians workers
The majority of Canadians chose to eat their lunch in front of their computers while continuing to work. They work incredibly hard. In contrast to other countries, most company regulations in Canada stipulate that lunch breaks last only 30 minutes, as opposed to an hour. The additional half-hour is still accessible despite the shorter lunch breaks. Instead, it is typically split into two 15-minute blocks throughout the day so that you can stand up, stretch, and go for a walk or grab a cup of coffee with your coworkers.
5. You'll learn multiple languages in Canada
English and French are the two most widely used languages in Canada, which is a multilingual nation. It may be beneficial to brush up on your language skills because many businesses deal with clients and employees that speak one or both of these languages.
---
Do you wish to study abroad? Get your profile evaluated for free. Book a counselling session with experts at AdmitKard.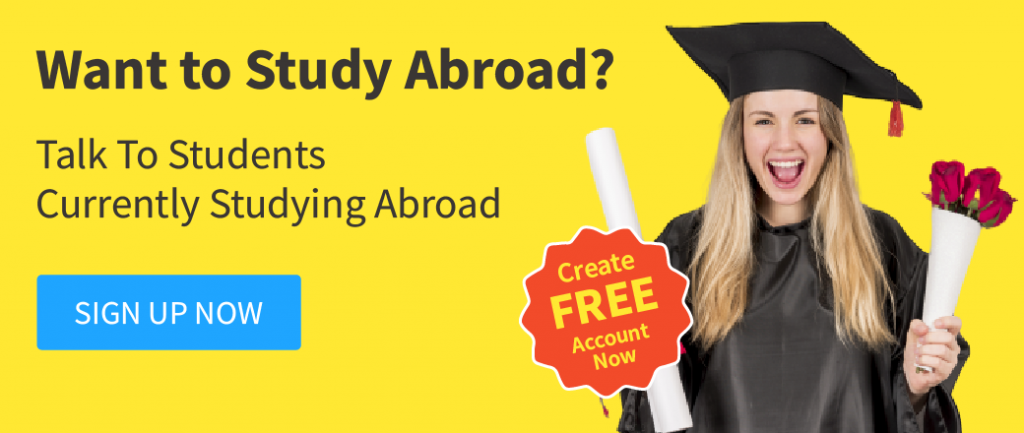 FAQs
✅ Can Indians find jobs Canada?
Ans: The job search and visa application processes can go forward simultaneously. You only need to submit an online visa application and receive 67 points under Canada's Express Entry (immigration procedure). You will be able to: Work anywhere in Canada once you have obtained this visa.
✅ Is it easy to get job in Canada?
Ans: In Canada, it can be challenging for immigrants to find employment. In reality, immigrants may have a harder time finding employment in Canada than anywhere else, and this isn't because there aren't enough jobs or the economy is weak.
✅ What is a good salary in Canada?
Ans: In Canada, the average good wage is $43,875 per year, or $22.50 per hour. Most experienced workers earn up to $91,012 year, while entry-level roles start at $29,250.
✅ Which country is best for job for Indian?
Ans: The top nations for Indian nationals in terms of immigration and work permits are Canada, Sweden, the UK,France, Australia, and New Zealand.