Study in France, French universities, education in France, scholarships in France, student life, popular courses
Being a city filled with world-famous art, culture, and academia, it's no wonder that France has stolen the limelight and has been included in the list of best places to study in Europe.
Even after the breakthrough of Covid, 2022 has been marked with 400,000 International and 6,300 Indian students.
Do you wonder what it is in France that attracts this wide population to study in French Universities?
Read on to discover the reasons why France should be on every Indian student's study abroad list.
1. Home to the Best Business, Management, and Finance Schools
France is renowned for providing top-quality higher education, especially in the field of business. EDHEC Business School is one such institution that is highly ranked globally for its Master in Management and MSc in Finance programs. With three of its five campuses located in Paris, Nice, and Lille, students have access to professional opportunities, networking contacts, and a global community.
The school has a strong corporate partnership with global firms such as PwC, Bloomberg, Unilever, and Société Générale, which provides students with exceptional insights and analysis to help them progress in the professional world of business, management, and finance.
Each campus of EDHEC Business School has something unique to offer. Nice is the economic hub in southern France, Lille is home to aspiring entrepreneurs, and Paris leads the way in international business and markets. Therefore, France is an ideal destination for those hoping to get a foot in the door of the business and finance world.
2. Better Career Opportunities
Thanks to its skilled and multilingual workforce, France boasts of having the seventh-largest economy in the world. Studying in a French business school can open doors to prestigious jobs in Europe with high starting salaries, should you decide to stay in France or Europe after graduation.
A French degree can grant you access to more than 1,000 French companies in India, as France is India's largest foreign employer and third-largest investor. Professionals who have studied in France can expect to earn 20% more than their peers who haven't. This academic experience will equip you with vital knowledge and an internationally recognized degree, providing an advantage for your future professional life.
3. Study at an affordable price
Choosing an institution that offers high-quality instruction at a reasonable price can be difficult. The government has made significant investments in education and research, but France has among the lowest tuition fees in Europe. France has consequently developed one of the world's most influential higher education systems accessible to students.
Compared to countries like the USA or Australia, France is more economical for students to study abroad. Students who frequently take out loans to pay for their studies profit greatly because living expenses are included in tuition rates in France. In addition, flights from India to France or other European nations are relatively inexpensive due to their proximity.
A further benefit of the French system is that it provides housing subsidies for students that can cover up to one-third of their rent, making living more accessible. These factors make France an economical choice for anyone seeking a top-notch higher education.
4. Multiple Scholarship Opportunities
Along with offering free higher education, the French government and schools also provide a range of scholarships to international students, including Indian students. Whether fully funded, partially funded, or just providing tuition aid, these scholarships increase access to French education for students worldwide.
Numerous state and private scholarships are available for Indian students who want to further their education in France. Indian students have access to more than 500 French scholarships, providing them with a wide range of opportunities to advance their academic and professional goals.
The following programs stand out among the several scholarships available for Indian students to study in France:
1. Charpak Scholarship
The French Embassy in India provides the Charpak Scholarship to Indian students pursuing master's degrees in various subjects in France.
2. Raman-Charpak Fellowship
The Raman-Charpak Fellowship is available to graduate and postdoctoral scholars working in a variety of scientific and technological subjects. It is jointly offered by the Department of Science and Technology (DST), India, and the French Embassy in India.
3. LA FÉMIS
Indian students who want to study film at La Fémis, one of France's most esteemed film schools, are eligible for this award.
4. EIT International Excellence Scholarship
Indian students who want to enroll in one of the master's programs provided by the European Institute of Innovation and Technology are eligible for this scholarship.
5. Technical Fellowship-UIC
Indian students pursuing a master's degree in cancer control are eligible for this fellowship, provided by the International Union Against Cancer (UICC).
6. Erasmus Scholarship
The European Union provides this scholarship to Indian students seeking higher education in European nations, including France.
7. Elizabeth Greenshields Foundation grant
Indian students pursuing careers in the visual arts, such as painting, drawing, sculpture, and printing, are eligible for this prize.
With the help of these scholarship programs, Indian students can pursue higher education in France and realize their academic and professional ambitions.
Looking for Scholarships ?
Let's help you secure

the best scholarship to fund your

study abroad journey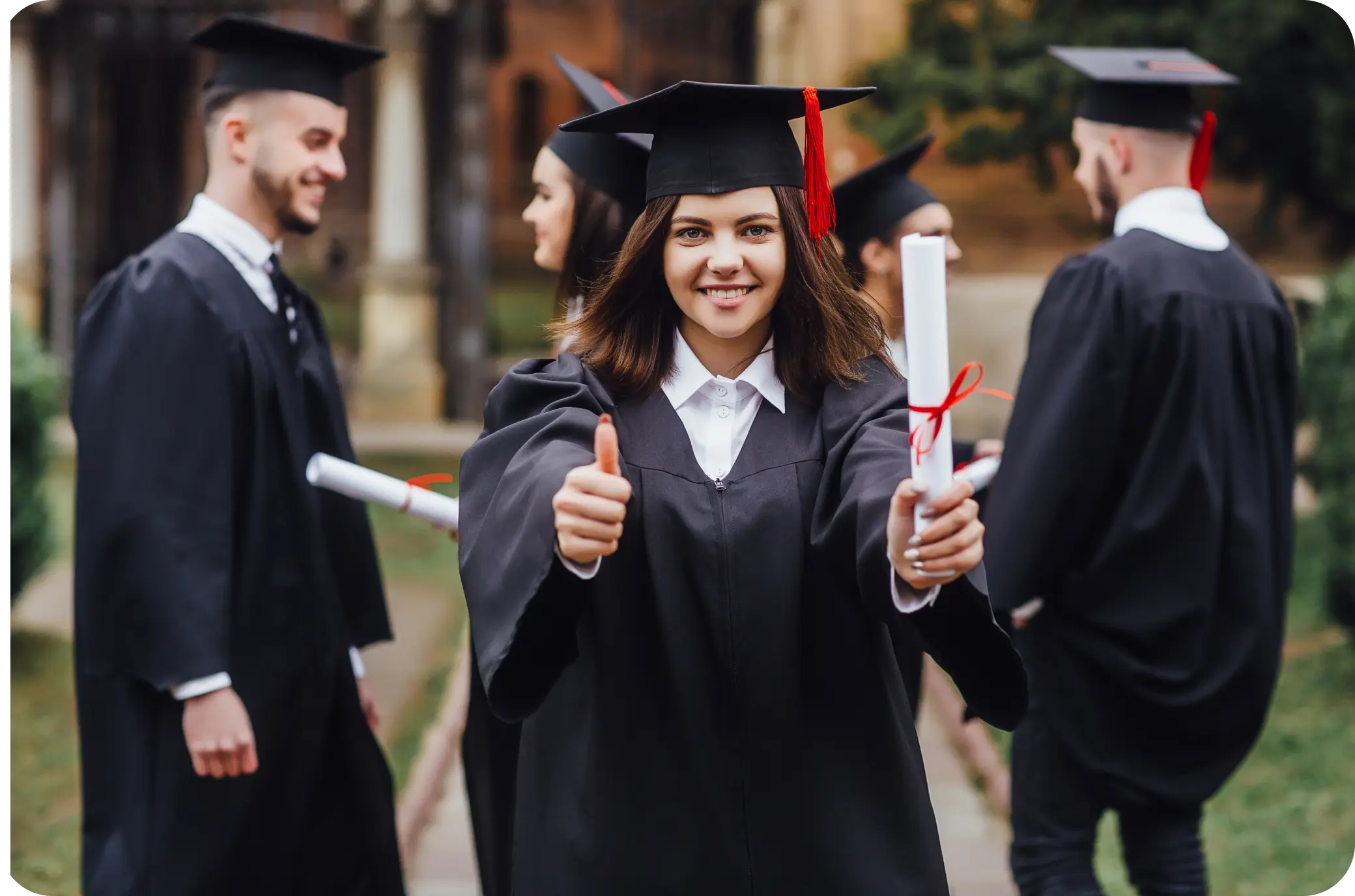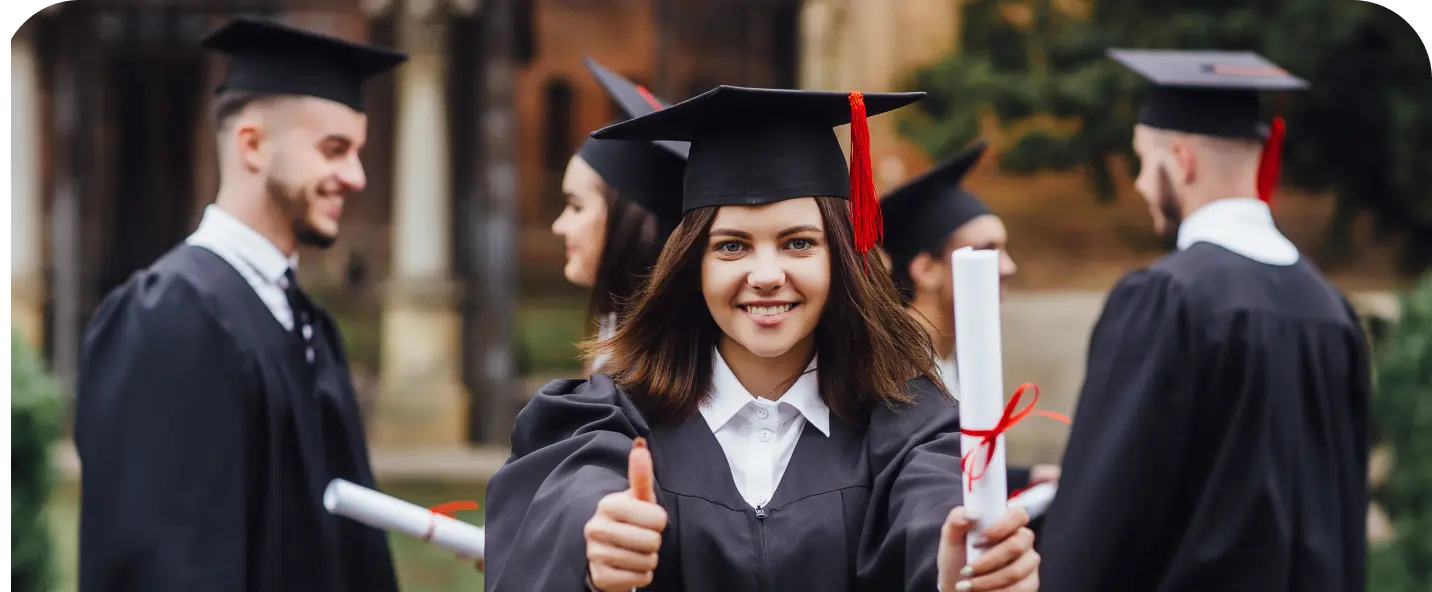 Looking for Scholarships ?
Let's help you secure

the best scholarship to fund your

study abroad journey
5. Wide Range of Courses
France offers Indian students diverse programs and specialties, making it an attractive destination for higher education. With the highest number of international students among any country, France's extensive network of over 3,500 public and private higher education institutions and internationally renowned research centers provides students with high-quality educational programs that open up a broad range of opportunities for furthering their education.
The French education system is known for its richness and diversity, allowing students to find programs that match their backgrounds and goals easily. The programs are professionally oriented, combining theory and practice and using professional tools in real-world settings. With this strategy, it is ensured that students get not only academic know-how but also valuable practical abilities.
The French higher education system also promotes innovation, creativity, and critical thinking, which are vital abilities in today's fast-paced world. France provides Indian students with an exceptional and fulfilling experience for their higher education because of its excellent educational programs, varied choice of specialties, and emphasis on practical skills and creativity.
6. Multicultural Diversity and Experience
Due to its rich cultural richness, France is one of the most sought-after locations for international students. It currently ranks as the fourth most popular location for higher education. Studying in France will allow you to experience a diverse, open society that is proud of its past and looks to the future.
Studying in France will expose you to a vibrant cultural scene that includes opera houses, art galleries, and museums. A multicultural background and experience allow you to express your views and opinions on a certain topic explicitly and engage in confident dialogues. These discussions aid in generating new ideas, which can lead to new technologies or the formation of new universal connections.
7. Ease of Visa and Healthcare
Moving to a new city, let alone a new country, can be quite stressful. Fortunately, when it comes to organizing the necessary paperwork, sorting out a visa is probably one of the easier things to do, as France's visa system for EU and EEA students is extremely straightforward.
In terms of healthcare, or 'sécurité sociale,' the French healthcare system is considered one of the best in the world, and it became free of charge in September 2018, covering up to 70 percent of medical expenses. Non-EU students who plan on studying in France must enroll in the French healthcare system, while EU and EEA students should ensure they have their own EHIC cards. This ensures that international students are well cared for and access high-quality healthcare services.
Best cities for Indian students to study in France:
France is a pool of the best cities and best French Universities, which makes it hard for students to choose one.
Here is the list of graceful cities offering the best education in France and worldwide.
1. Paris
According to the QS World University Rankings 2022, several universities in Paris, including Université PSL, Institut Polytechnique de Paris, Université Paris-Saclay, and Sorbonne University, have been ranked among the top 100 universities worldwide.
Apart from the high-quality education, Paris also offers excellent travel and food experiences.
2. Grenoble
Grenoble, located in southeastern France, offers stunning views of the French Alps and has been ranked fifth on Forbes' list of Most Innovative Cities. The city is a leading hub for biotechnology and nanotechnology industries and research. The Grenoble School of Management has also gained a reputation for attracting top talent from around the globe, ranking #25 in QS Rankings' Best MBA Full Time in Europe. These factors contribute to Grenoble's appeal as a top destination for students in France.
3. Lyon
Lyon, the third-largest city in France, is renowned for being the gastronomy capital of the country, as well as the business capital, making it an attractive destination for those aspiring to become bankers or chefs.
Compared to Paris, Lyon is more economical to live in, with a national average cost of living of about €1,200 per month. Due to the city's large student population, renting there is a cost-effective option. Visitors should be mindful that the city's top-notch ski resorts could push them beyond their spending limit.
4. Lille
The city is a technology enthusiast's paradise and is the second-largest university city in France after Paris. The city's first-rate transport system makes visiting other cities like Brussels, Rome, Paris, Amsterdam, and Berlin simpler.
Renowned universities like the ISA Lille – Institute of Life Sciences, which draws students from all over the world, are located in the city. In addition to its popularity as a student city, it offers a low cost of living at around €1,000 per month.
Final Verdict
After considering the aforementioned points, it is evident that France is the top preference for Indian students seeking to study abroad. The country's exceptional education system, distinguished universities, cultural richness, and significant historical background present new opportunities to students.
Furthermore, the strong French economy and the potential for business ventures make it an ideal destination to establish a prosperous career. The straightforward visa process and convenient healthcare facilities add advantages for students studying in France.
So, what's next?
I guess it's France!!!
coursefinder
know the chance of admit

at your dream university with

our course finder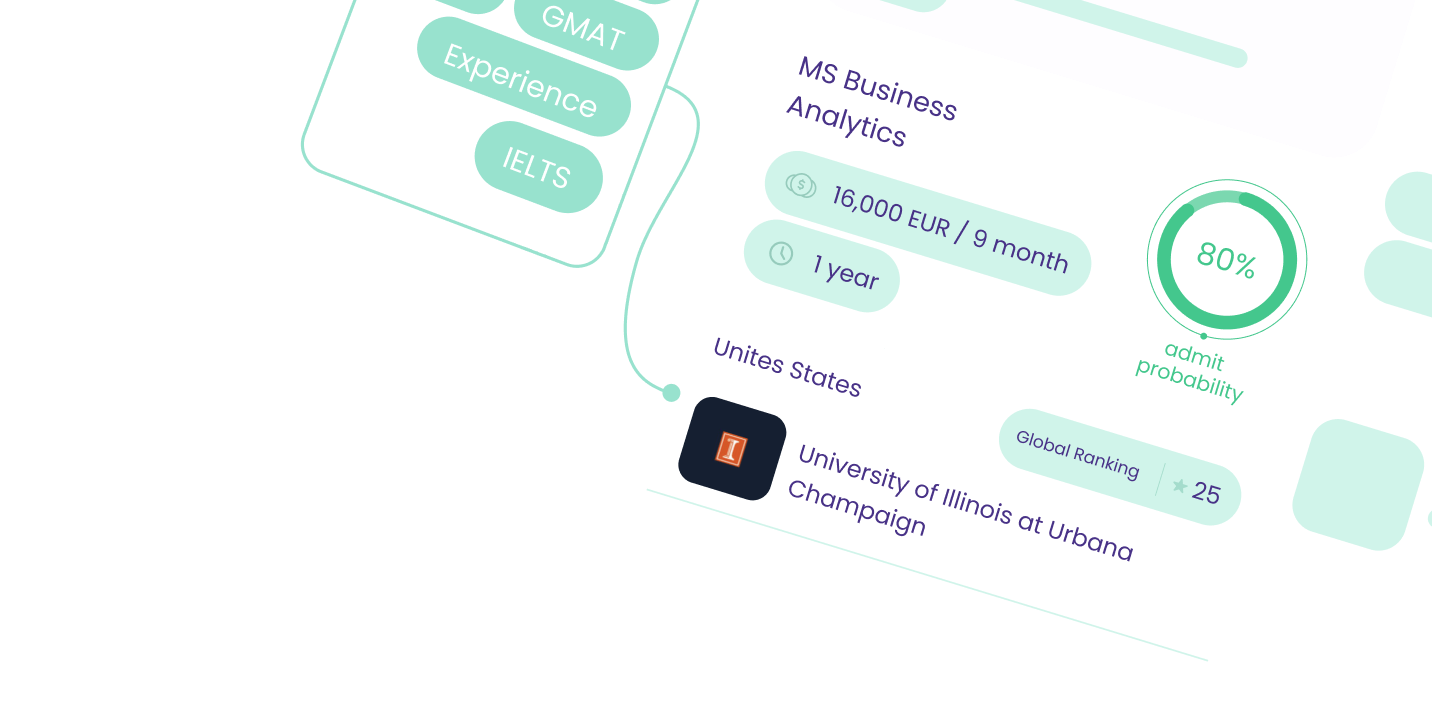 coursefinder
know the chance of admit

at your dream university

with our

course finder
Frequently Asked Questions
How can I find accommodation in France as an Indian student?
Usually most French colleges provide housing options, such as dorms or student apartments, for overseas students. Private rentals, shared apartments, and homestays are further options.
Are there part-time job opportunities available for Indian students in France?
Yes, there are options for Indian students to work part-time in France. You are permitted to work part-time while attending school as an international student.
Is it necessary to know French to study in France?
While knowing French can benefit your studies and daily life in France, it is not always mandatory, especially for programs taught in English.