Discover the true cost of studying and living in the USA.
The best part? We'll uncover the hidden expenses and share practical strategies to make studying in the USA affordable, even on a tight budget. Say goodbye to financial stress and hello to an unforgettable educational experience.
If you've been dreaming of pursuing your education in the USA but have concerns about the expenses involved, this guide is for you. We'll show you how to navigate the costs, find scholarships and part-time jobs, and create a budget that allows you to thrive academically and personally.
Ready to take control of your study abroad journey? Let's dive in and unlock the secrets to studying and living in the USA with some smart tips.
Tuition Fees – The Foundation of Educational Costs
1. What are tuition fees and why are they important?
Students studying and living in the USA must pay tuition fees in order to receive an education. They have a significant role in the entire price of schooling.
The costs of instruction, academic services, and resources made available by educational institutions are covered by tuition fees.
They contribute to the funding of items like professor salaries, campus amenities, research endeavours, and student assistance programmes.
2. How do tuition fees differ in different types of institutions?
Depending on the kind of educational institution you select, tuition costs might change. Let's examine the three most prevalent types: community colleges, private institutions, and public universities.
(i) Public universities
These are supported by the state government, therefore students who live in that state typically pay cheaper tuition rates. Taxpayer money is used to subsidise the fees. However, because they are not eligible for the same state subsidies, out-of-state students typically have to pay higher tuition rates.
(ii) Private universities
These organisations are supported by tuition fees and private contributions. As a result, tuition at private colleges is often greater than at public ones. Private universities often charge more because they provide superior facilities, more specialised programmes, and smaller class sizes.
(iii) Community colleges
Two-year degree programmes and technical certificates are offered by community colleges. When compared to four-year institutions, they often charge cheaper tuition rates.
Community colleges prioritise providing accessible education to their surrounding areas so that in-state and out-of-state students may take advantage of cheaper costs.
Planning to Study in USA
get a shortlist of best universities

according to your profile for

studying in USA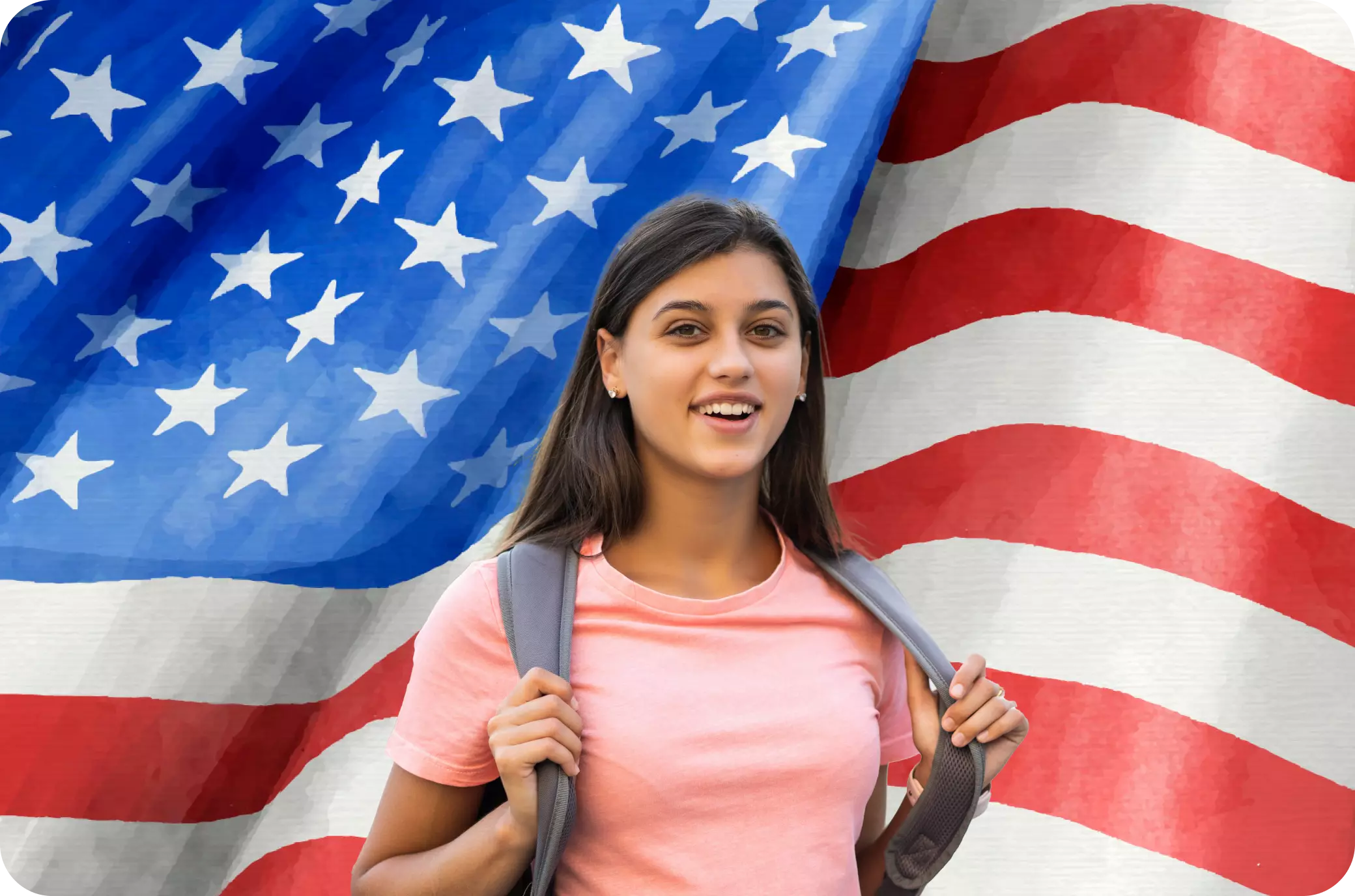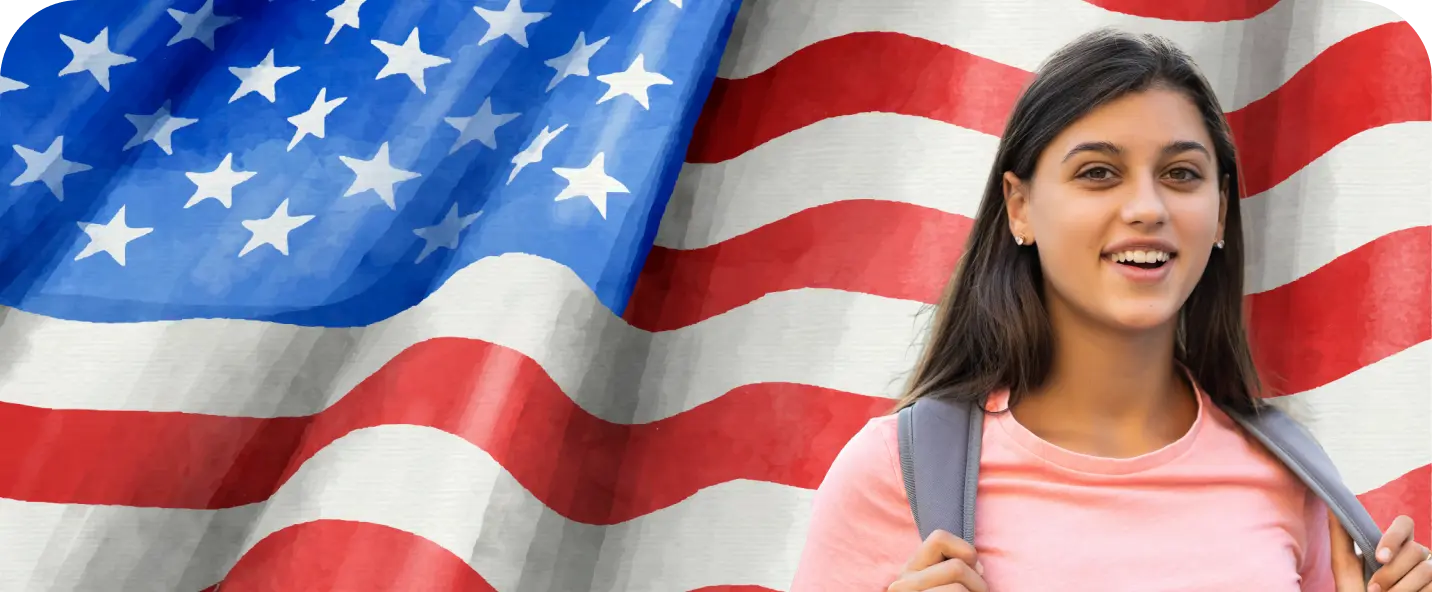 Planning to Study in USA
get a shortlist of best universities

according to your profile for

studying in USA
3. What's the difference between in-state and out-of-state tuition fees?
(i) In-State Tuition Fees
Students who live in the state where the institution of higher learning is situated pay in-state tuition rates. This is due to the fact that local citizens already contribute to the state's tax base. 
(ii) Out-State Tuition Fees
Out-of-state students often have to pay greater tuition costs since they haven't made the same contributions.
In-state and out-of-state tuition rates can differ significantly, particularly at public colleges. It is possible for out-of-state students to pay two to three times as much as in-state students. Due to the greater fees, this might make it difficult for students who desire to study in a state other than their own.
4. How do tuition fees vary across different fields of study?
The academic programme or topic of study you select may also affect the tuition costs. In comparison to humanities or social sciences, other areas, including medical, engineering, and business, frequently have greater tuition costs. This is why:
(i) Specialised equipment and resources
Certain professions demand high-end machinery, unique facilities, and knowledgeable faculty. Costs increase as a result. For instance, the demand for cutting-edge laboratories and clinical instruction in medical schools results in greater tuition costs for medical students.
(ii) Job market demand and earning potential
Higher tuition costs are sometimes associated with fields that are more in demand or have greater earning potential.
Due to their perceived importance in the job market, programmes in the sectors of business, finance, and technology are a few examples of those that might charge higher fees.
Scholarships, Grants, and Financial Aid
Financial assistance, scholarships, and grants are essential tools for assisting students students studying and living in the USA for reducing the cost of their higher education. Let's examine these possibilities:
1. Scholarships
Scholarships are monetary awards given to students based on various criteria such as academic achievement, talent, leadership, or specific demographics. Scholarships are often provided by universities, private organisations, businesses, or government entities.
They can cover a portion or the entire cost of tuition and sometimes include additional benefits like mentorship or networking opportunities.
Types of Scholarships
(i) Merit-based scholarships
Merit-based scholarships are given to students who have excelled in their academics, displayed leadership qualities, exhibited creative flair, or achieved other noteworthy feats.
These scholarships are frequently competitive and have strict eligibility requirements. Universities, for-profit businesses, or charitable foundations can all offer merit-based scholarships.
(ii) Need-based scholarships
Depending on their financial need, students are given need-based scholarships. These scholarships are meant to help students who might not have the resources to pay for their education.
In order to establish a student's eligibility for need-based scholarships, financial data, including family income, assets, and other pertinent characteristics, are examined.
2. Grants
Similar to scholarships, grants are often determined by need rather than merit. They are frequently given out by the federal or state governments, as well as by private institutions, and are given to students according to their financial situation.
Grants can assist pay for tuition, fees, and occasionally living expenses and do not need to be repaid.
Looking for Scholarships ?
Let's help you secure

the best scholarship to fund your

study abroad journey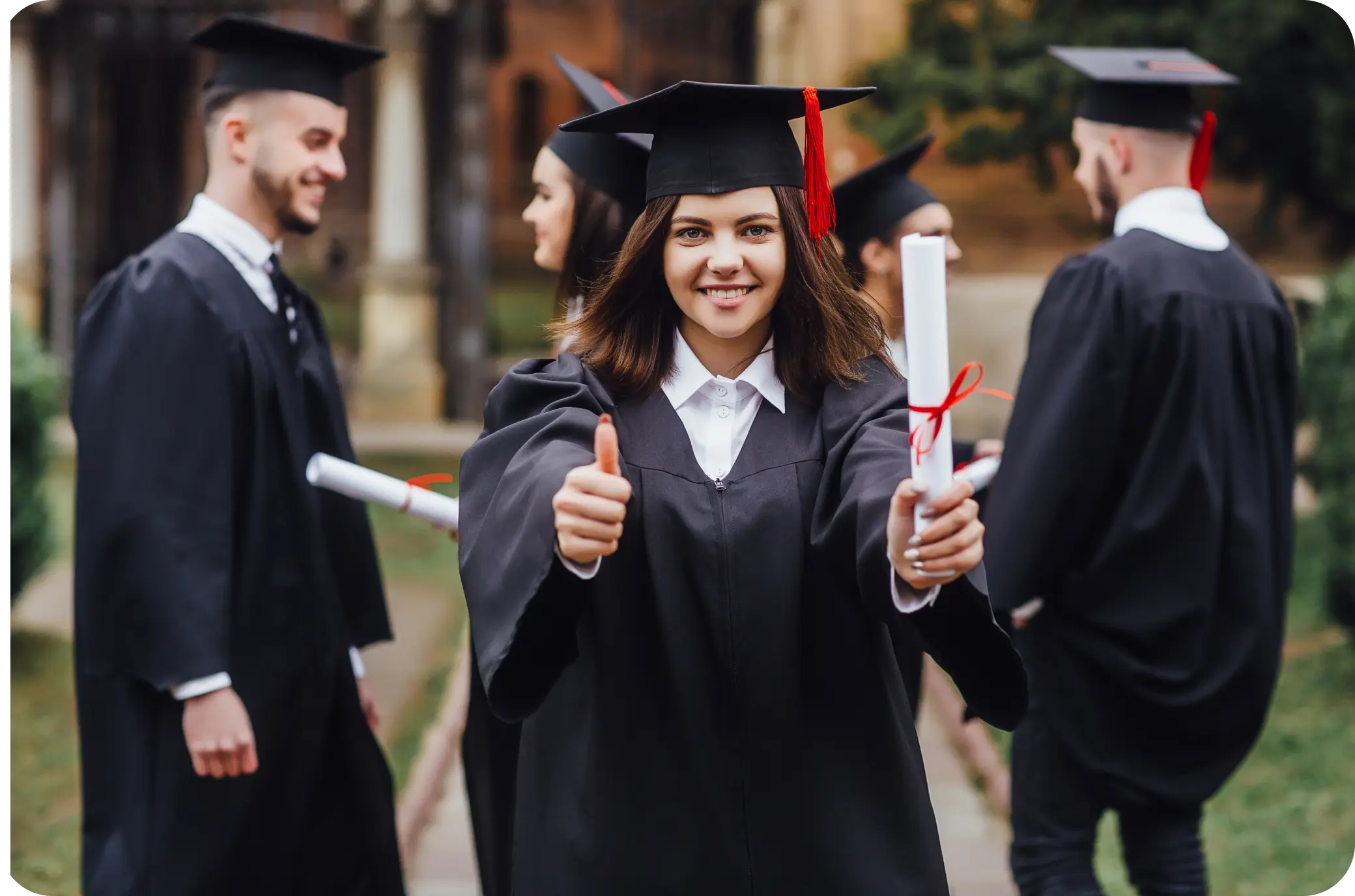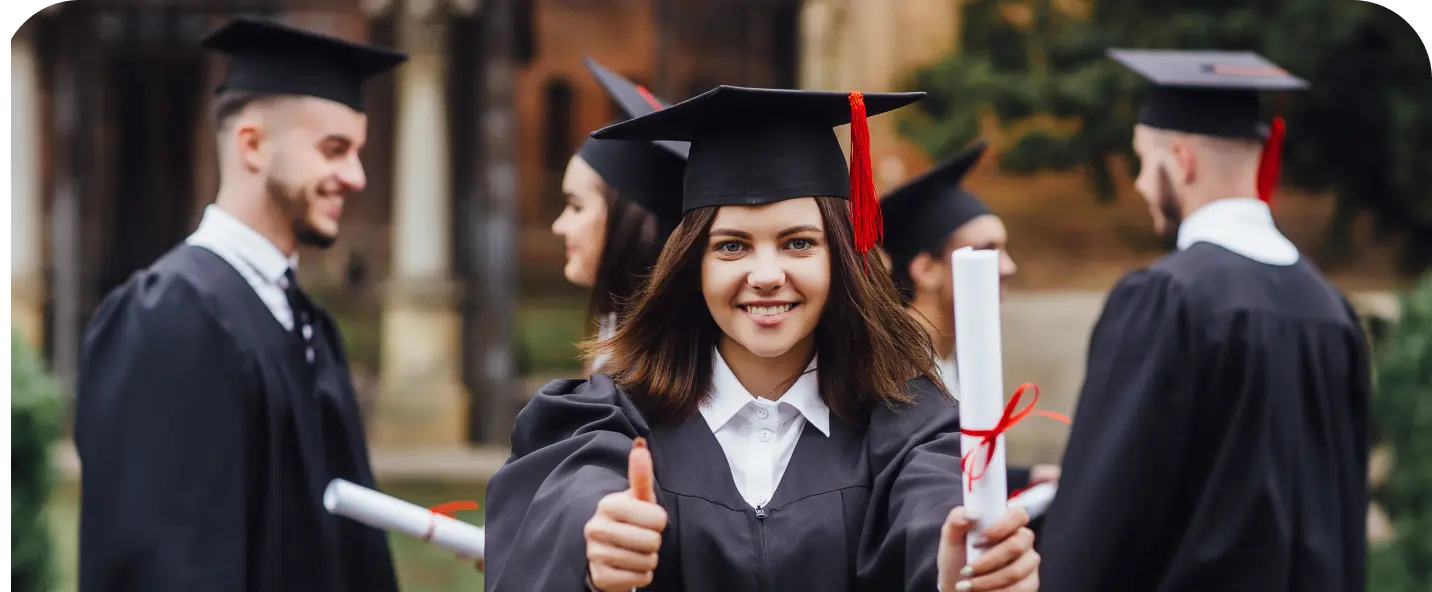 Looking for Scholarships ?
Let's help you secure

the best scholarship to fund your

study abroad journey
3. Exploring work-study programs and their benefits
Students students studying and living in the USA have the chance to take part-time employment on or off campus through work-study programmes while continuing their education.
Through these programmes, students may make money to help pay for their education. Work-study positions may include the student's topic of study or offer useful professional experience.
Cost of Living – Accommodation and Transportation
The cost of lodging is a key component of the cost of living in the USA. The following list of housing choices and their related costs:
1. Accommodation
(i) On-campus housing
On-campus housing options at many colleges include dorms and student flats. The price of on-campus accommodation varies based on the location, facilities offered, and the kind of room (single or shared). The cost of on-campus accommodation varies based on the facilities and location, from reasonably priced to more costly.
(ii) Off-campus apartments
Another popular option for students looking for accommodation is renting an apartment off-campus. Off-campus housing costs vary significantly based on location, size, and amenities. Apartments are frequently shared by students with roommates in order to reduce the cost of rent and utilities.
(iii) Homestay's or hostels
Some students, especially those studying abroad, opt to live in homestay's or hostels. Hostels provide communal lodging with other students or travellers, whereas homestay's include staying with a local family.
These options are typically cheaper than other accommodation options and might offer a more comprehensive cultural experience.
Looking for Accommodation ?
Let's help you find the

best accommodation to support your

study abroad journey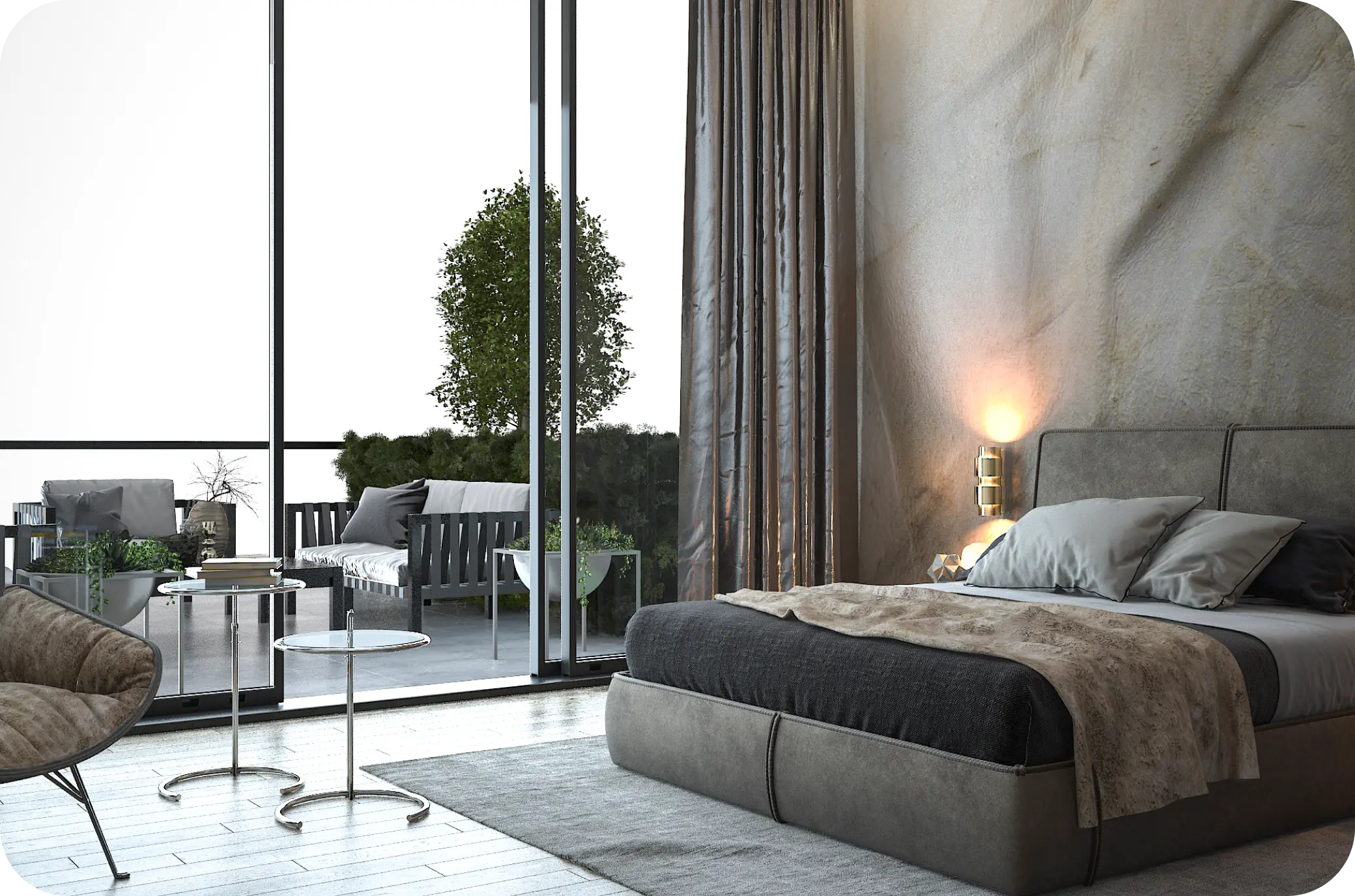 Looking for Accommodations ?
Let's help you find the

best accommodation to support your

study abroad journey
2. Transportation Expenses and commuting options
Another factor to account for when determining the cost of living for students studying and living in the USA is transportation costs. Here are some things to remember:
(i) Public transportation
Public transportation options, including buses, trains, and trams, are available in many cities. An affordable alternative for getting to campus and other locations is the public transit system. Student discounts are frequently offered on monthly or semester passes.
(ii) Walking or biking
If you live close to your place of higher learning, walking or bicycling to work is a handy and economical choice. It not only reduces transit costs but also encourages leading a healthy lifestyle.
(iii) Car ownership and parking
Additional costs associated with owning a car include auto payments, insurance, gasoline, and parking fees. When determining whether to have a car on campus, take into account the cost of automobile ownership, the availability of parking, and other costs.
Health Insurance and Medical Expenses
In order to study abroad, international students studying and living in the USA must have health insurance. The following are some of the key benefits of having health insurance:
1. Access to Healthcare
International students' access to required medical care and treatment while studying abroad is guaranteed by health insurance. It offers financial support for outpatient care, inpatient care, prescriptions, and other healthcare services.
2. Protection against unexpected Expenses
Students who have health insurance are shielded from heavy financial obligations in the event of unplanned illnesses or accidents. Without insurance, medical costs may mount up rapidly and severely burden finances.
3. Compliance with visa requirements
Several nations demand that overseas students carry health insurance as a requirement for a student visa. To retain your legal status and meet visa requirements, you must abide by these rules.
4. Health insurance options and their costs
International students students studying and living in the USA can choose from a variety of health insurance plans. Among these choices are:
(i) University-sponsored plans
Many institutions have health insurance programmes that are especially created for students from other countries. These plans frequently offer complete coverage and satisfy the particular specifications of the educational institution.
Typically, university-sponsored insurance costs are invoiced individually or added to the total cost of tuition and fees.
(ii) Private health insurance
Private health insurance policies are available from insurance providers to international students. These insurance policies could give additional choices for providers and coverage.
Various elements, including coverage limitations, deductibles, and the scope of coverage, affect the price of private health insurance.
(iii) Government-sponsored plans
International students may have access to publicly funded health insurance plans or national healthcare systems in various nations. These plans could provide reasonably priced or subsidised coverage; however, eligibility and benefits may differ by nation and particular laws.
Cost-Saving Tips and Strategies
1. Purchase used textbooks or explore digital resources
Consider buying old textbooks instead of brand-new ones, or look for digital resources like e-books or online libraries. The price of instructional materials may be considerably reduced as a result.
2. Take advantage of student discounts
Many companies provide students with special discounts. Ask about student discounts when buying products or services like gadgets, software, transportation, entertainment, and food.
3. Create a budget and track expenses
Create a monthly budget that accounts for all your costs, including housing, food, transportation, entertainment, and school. Track your spending frequently to ensure you remain within your budget and find places to make savings.
4. Explore part-time employment and internships
(i) Seek part-time employment
On or around campus, look for part-time employment options. A part-time job might help you with certain expenditures and also provide you with helpful work experience. Think about positions at the institution, such as teaching, tutoring, or campus activities.
(ii) Explore internships and co-op programs
While earning money, internships and cooperative education programs provide real-world job experience. The school year or the summer both offer these chances. Internships can lower your costs, increase your future job opportunities, and help you develop new skills.
Making Informed Decisions for a Bright Future!
To sum up, prospective students studying and living in the USA must grasp the financial elements of schooling. Students may lessen the financial load by taking into account tuition costs, looking into scholarships and grants, and making educated judgments. In fact, pursuing internships, part-time work, and money-saving techniques can assist lower living and tuition costs. 
To guard against unforeseen medical expenditures, health insurance should be carefully considered. Students should follow their desires and objectives in addition to their financial needs.
Students planning to study in USA should make informed decisions and design an influential academic career by balancing their enthusiasm and financial responsibilities.
Students can handle the financial aspects of college and strive towards a bright future with good preparation and resource-seeking.
Planning to Study in USA
get a shortlist of best universities

according to your profile for

studying in USA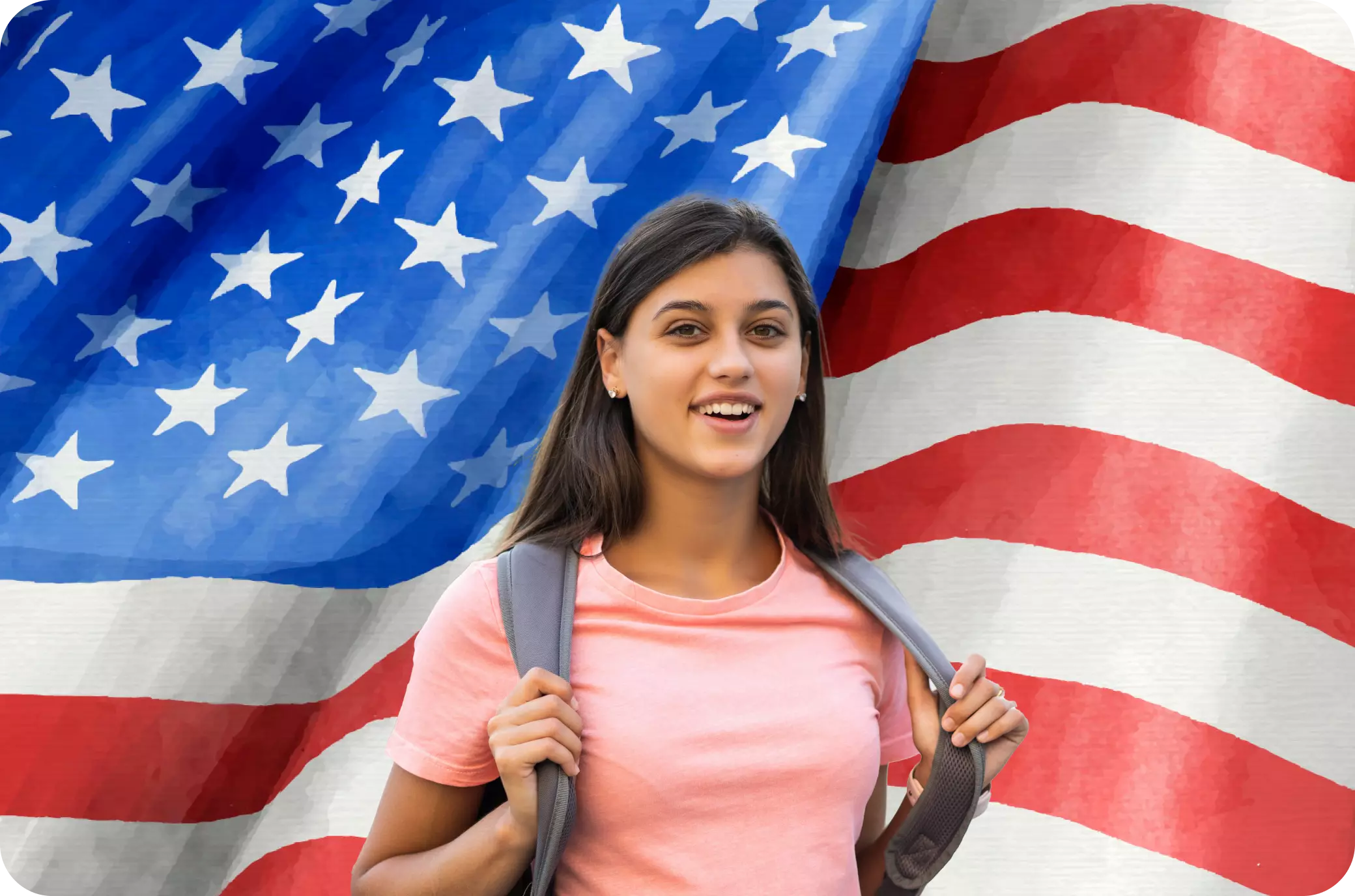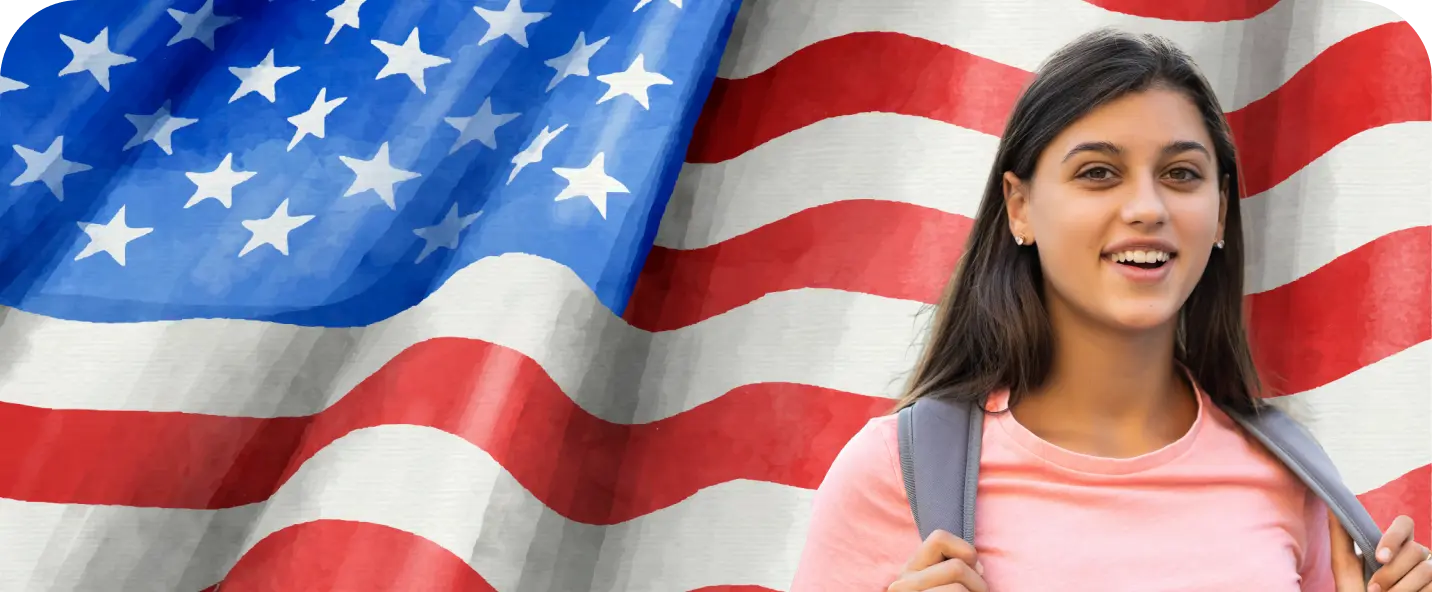 Planning to Study in USA
get a shortlist of best universities

according to your profile for

studying in USA
Frequently Asked Questions
Q. Do overseas students have any options to work off-campus in the USA?
After completing one academic year, international students may be qualified for off-campus employment through Optional Practical Training (OPT) or Curricular Practical Training (CPT) programmes.
Q. How much will it cost for international students to bring their families to the United States?
International students are welcome to bring their families along, but they should be aware of additional expenditures such as tuition, health insurance, lodging, and living expenses.
Q. How much does it cost to be a student in the United States?
Depending on the area, annual living costs, which include housing, food, transportation, and healthcare, can range from $10,000 to $20,000.