Let's talk about the UK education system for Indian students in London, and we will delve deep into the fascinating world of studying in the UK.
There has been a striking increase in Indian students picking London as their location for higher study in recent years. This expanding trend demonstrates the appeal and advantages that studying in the UK provides for aspirant Indian students, particularly in the exciting metropolis of London.
Why is studying in the UK so alluring to Indian students, especially in London?
The United Kingdom's magnificent capital, London, is known for having a top-notch educational system. It is home to numerous prestigious colleges and universities that provide top-notch instruction in a wide range of subject areas. London offers an educational landscape that appeals to a variety of interests and objectives, from ancient universities like Oxford and Cambridge to contemporary institutions specialising in business, the arts, and sciences.
Our goal is to help Indian students navigate their academic experience in London by giving them a thorough understanding of the UK educational system. 
We aim to enable Indian students to make educated decisions and fully benefit from their educational experience in this dynamic city by providing helpful guidance, suggestions, and resources.
Checkout The Most Renowned Institutions in London
Numerous eminent institutions with a stellar reputation worldwide for their academic prowess and domain knowledge may be found in London. The following are some well-known organisations and the benefits they offer:
1. University College London (UCL)
The social sciences, the sciences, the arts, and engineering are only a few of the many academic disciplines offered by UCL, the top research institution in the world. It emphasises research heavily and provides students with excellent opportunities to collaborate on innovative projects.
2. London School of Economics and Political Science (LSE)
Particularly those in economics, politics, and international relations, the LSE's social sciences curricula are well-known. The university's intellectual community is prospering, and it is widely renowned for its contributions to various fields of study.
3. Imperial College London
The scientific, engineering, medical, and business-focused Imperial College London is renowned across the world for its cutting-edge research and practical teaching techniques. It offers cutting-edge amenities and supports students' entrepreneurial attitudes.
4. King's College London
King's College London is highly renowned for its wide array of academic programmes in the humanities, law, sciences of the body, and social sciences. It is renowned for having teachers of the greatest level and for approaching education from a variety of disciplinary perspectives.
Planning to Study in UK
get a shortlist of best universities

according to your profile for

studying in UK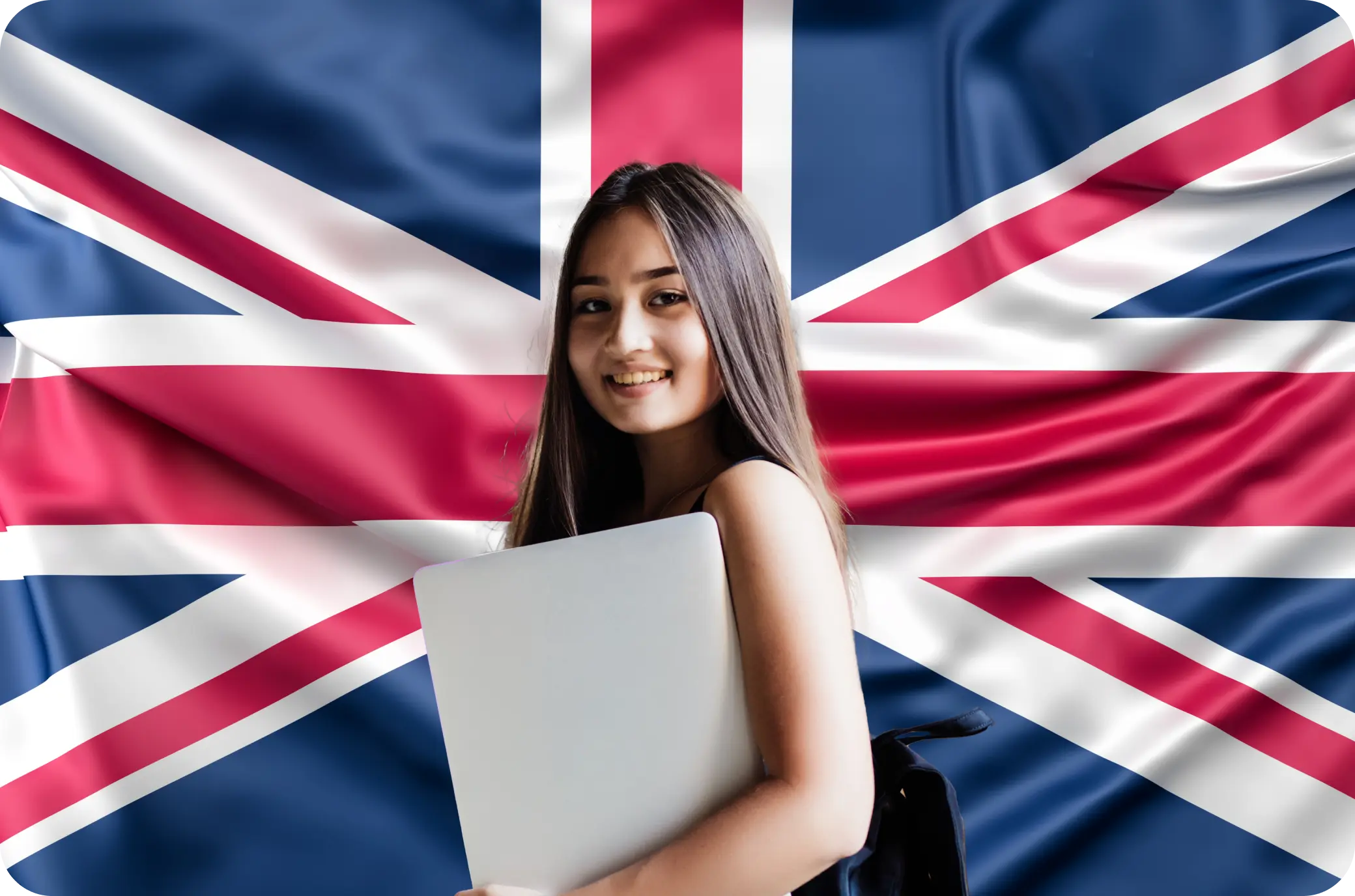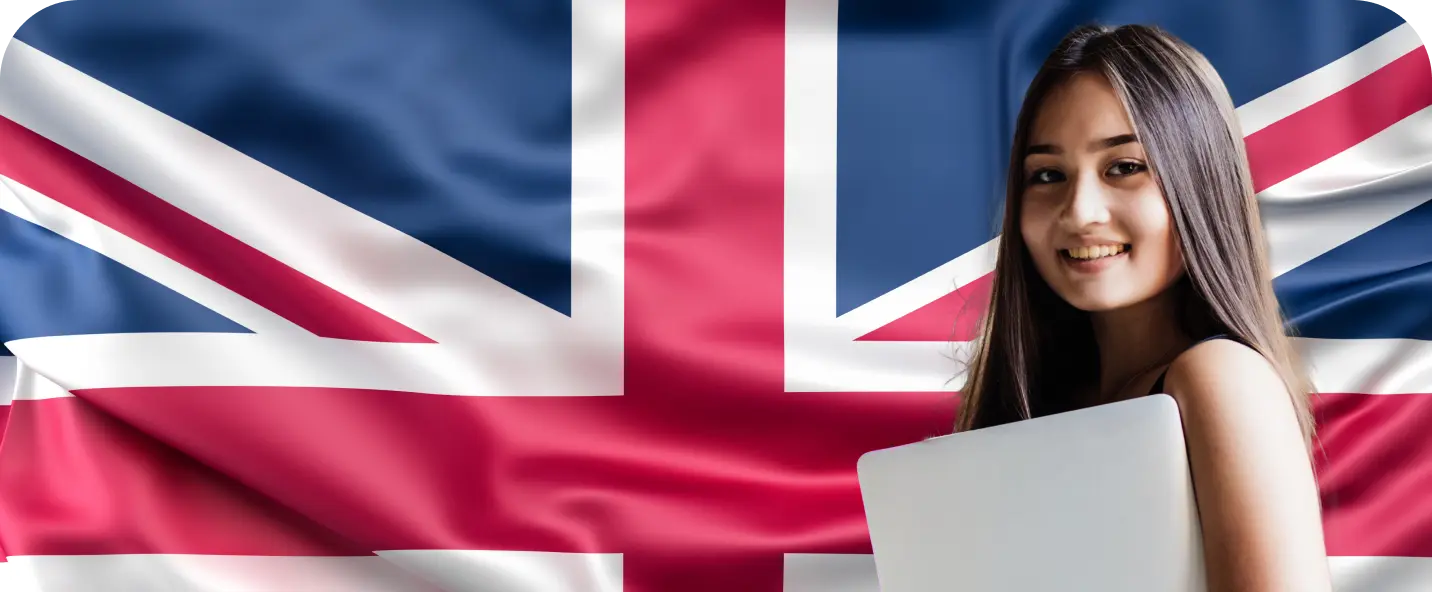 Planning to Study in UK
get a shortlist of best universities

according to your profile for

studying in UK
Tips for Choosing an Institution
Before selecting a school in London, it is essential to conduct thorough research in order to make an educated decision. Here are some concepts to consider:
1. Rankings
To learn more about a school's reputation and standing, check out its program and institution rankings. But keep in mind that rankings shouldn't be used as the only criterion; they should be taken into account together with other factors.
2. Faculty
Do some research on the faculty member's areas of expertise. Verify their credentials, contributions to research, and work history. Your learning experience can be considerably improved by working with skilled and experienced professors.
3. Facilities and Resources
Consider the institution's amenities, including libraries, labs, research centres, and services for assisting students. These tools are essential for creating a supportive learning environment.
4. Career Opportunities
Examine the institution's career services and opportunities. In order to improve your professional development and career opportunities after graduation, look for internship programmes, industry links, and alumni networks.
5. Campus Culture and Student Life
Take into account the school's extracurricular programmes, student organisations, and campus atmosphere. Your whole experience can be enhanced, and you can gain important social skills with a dynamic and welcoming campus community.
Application Process and Requirements
Applying to UK universities typically involves the following steps:
1. Research and Shortlisting
Begin by investigating universities and courses relevant to your interests and career objectives. Think about things like rankings, course structure, modules, and location. Make a list of a few universities that interest you.
2. Application Deadlines
Keep in mind the application dates established by the universities. These deadlines may differ depending on the course, level of study, and whether you are a resident or an overseas student. To ensure consideration, send your application well before the deadline.
3. Online Application
Most institutions in the United Kingdom demand online applications through their application portals. Create an account on the university's website and carefully follow the application form instructions. Double-check your information and submit accurate information.
4. Required Documents
Prepare the documentation required for your application, which generally includes the following:
Academic Transcripts: Submit certified transcripts from all of your prior educational institutions, including secondary school and any higher education qualifications.
Personal Statement: Create a captivating personal statement highlighting your academic accomplishments, interests, career goals, and reasons for selecting the specific course and university.
Letters of Recommendation: Request strong recommendation letters from teachers, professors, or professionals who can attest to your abilities, character, and potential.
English Language Proficiency: If English is not your first language, you must demonstrate proficiency through standardised examinations such as IELTS or TOEFL. Check each institution's specific English language requirements.
5. Application Fee
Some universities may require an application fee. Ensure you know the cost amount and that you have paid it.
6. Submission and Tracking
Once you've finished your application, submit it via the online portal. Keep track of the status of your application and any additional documents or information requested by the university.
7. Offer and Acceptance
If your application is accepted, you will be contacted by the institution. Scrutinise the offer's details, including any requirements that must be met. Accept the offer and proceed with the following stages: paying a deposit to secure your spot after you are happy.
Standardised Tests – IELTS/TOEFL
English language proficiency is required for studies in the United Kingdom. Most colleges require international students to verify their English language competency by taking standardised examinations such as the IELTS (International English Language Testing System) or the TOEFL (Test of English as a Foreign Language).
Tips for preparing for IELTS/TOEFL
Familiarise yourself with the format and structure of the test.
Use official study resources and practice tests regularly to practice.
Concentrate on all aspects of language learning, including reading, writing, listening, and speaking.
Consider taking preparation classes or looking for internet resources.
Mock tests can help you evaluate your work and discover areas for improvement.
Understanding the UK Education System
You can confidently navigate your educational journey in London and make the most of your learning experience by understanding the structure of the UK education system, differentiating between institutions, and becoming familiar with the available teaching methods, assessment techniques, and academic support.
1. Level of Education
The education system in the United Kingdom is well-known for its excellent quality and comprehensive structure. It includes several levels of study, including:
1.1 Undergraduate Level
After completing secondary school, this is the first level of study. Undergraduate programmes last three to four years and result in a Bachelor's degree (e.g., BA, BSc).
1.2 Postgraduate Level
Following the completion of an undergraduate degree, postgraduate study is pursued. Master's degrees (e.g., MA, MSc), Doctoral degrees (Ph.D.), and other postgraduate certifications and certificates are included. Depending on the level of study and discipline, postgraduate programmes might last one to four years.
1.3 Degree Classifications
Academic achievement is used to determine degree classifications in the United Kingdom. First-Class Honours (1st), Upper Second-Class Honours (2:1), Lower Second-Class Honours (2:2), and Third-Class Honours (3rd) are the most prevalent designations. In general, higher classifications represent a higher level of success.
1.4 Credit System
The credit system is used in the UK education system to track students' workload and development. Credits are given for completing modules or courses. Accumulating a certain amount of credits is required to go through the various levels of study and achieve a degree.
2. Universities, Colleges, and Vocational Institutions
2.1 Universities
Universities are institutions of higher learning that provide a wide range of undergraduate and postgraduate programmes. They are well-known for their emphasis on research, academic quality, and extensive facilities. Universities frequently have strong industrial linkages and provide possibilities for research and intellectual inquiry.
2.2 Colleges
Colleges in the United Kingdom can refer to a variety of educational institutions. Some colleges are university-affiliated and offer specialised courses or programmes. Others are self-contained educational and training institutions. Colleges provide students with a more focused and practical education, training them for specific professions or careers.
2.3 Vocational Institutions
Vocational institutions, often known as Further Education (FE) colleges, offer practical and professional courses that prepare students for employment by providing specialised skills and certificates. These schools provide a variety of programmes, such as vocational diplomas, apprenticeships, and professional certifications.
Vocational education emphasises hands-on learning and practical training, which is perfect for people seeking specialised professional options.
3. Teaching Methods, Assessment Techniques, and Academic Support
3.1 Teaching Methods
In the United Kingdom, teaching methods combine lectures, seminars, tutorials, and practical sessions. Lectures lay the groundwork for information, whereas seminars and tutorials encourage discussion, critical thinking, and teamwork. Students can apply academic principles in a hands-on setting during practical workshops.
3.2 Assessment Techniques
Exams, coursework (essays, reports, projects), presentations, and group work are frequent assessment forms, depending on the subject and institution. Continuous evaluation is prevalent throughout the school year, encouraging frequent interaction and feedback.
3.3 Academic Support
Academic assistance is commonly accessible in UK universities to ensure the success and well-being of students. Libraries, study areas, academic advisors, and tutoring services are all available at universities and colleges. Students can get help with research skills, academic writing, time management, and career counselling. Furthermore, colleges frequently assist overseas students, such as English language assistance and cultural integration programmes.
Financing Education in London
1. Cost Implications of Studying in London
Studying in London can be a rewarding experience, but it is vital to be aware of the costs involved. Here are some important considerations:
1.1 Tuition Fees
Tuition fees vary by course, institution, and degree of study. International students typically pay more in tuition than domestic students. Examining and comprehending the tuition expenses associated with your selected course and institution is critical.
1.2 Accommodation
The cost of living in London can be pretty high. University residence halls, private rental housing, and homestays are all options. Prices vary according to location, amenities, and room type. When organising your budget, it is advisable to consider various lodging possibilities and costs.
1.3 Living Expenses
London is notorious for having higher living costs than other cities in the United Kingdom. Some of these costs include food, transportation, energy bills, entertainment, and personal expenses. Creating a realistic monthly budget will assist you in appropriately managing your finances.
1.4 Healthcare
It is critical to consider healthcare costs as an international student in London. Healthcare is provided by the National Health Service (NHS), and overseas students may be required to pay the Immigration Health Surcharge (IHS) as part of their visa application. To fulfil any additional healthcare needs, it is suggested that you have enough health insurance coverage.
2. Scholarships, Grants, and Financial Aid Opportunities
These scholarships can help relieve financial stress and make studying in London more affordable. Here are several possibilities:
2.1 Government Scholarships
The governments of India and the United Kingdom provide scholarships exclusively for Indian students seeking higher education in the United Kingdom. These scholarships are based on academic achievement, financial need, or other criteria established by the sponsoring organisations.
2.2 Institutional Scholarships
Scholarships and grants are available at many UK colleges and institutions for overseas students, including Indian students. These scholarships can cover tuition and housing costs or provide a stipend to help with living expenditures.
2.3 External Scholarships
Scholarships and grants are available from various external organisations, foundations, and business entities for Indian students studying abroad. Discipline-specific, need-based, or merit-based scholarships are available. Investigate and investigate the opportunities provided by such organisations.
2.4 Financial Aid and Loans
Some financial institutions provide student loans geared exclusively toward Indian students studying abroad. These loans can help with tuition, housing, and living expenses. Before taking out a loan, it is critical to carefully analyse the terms and circumstances, interest rates, and repayment choices.
Looking for Scholarships ?
Let's help you secure

the best scholarship to fund your

study abroad journey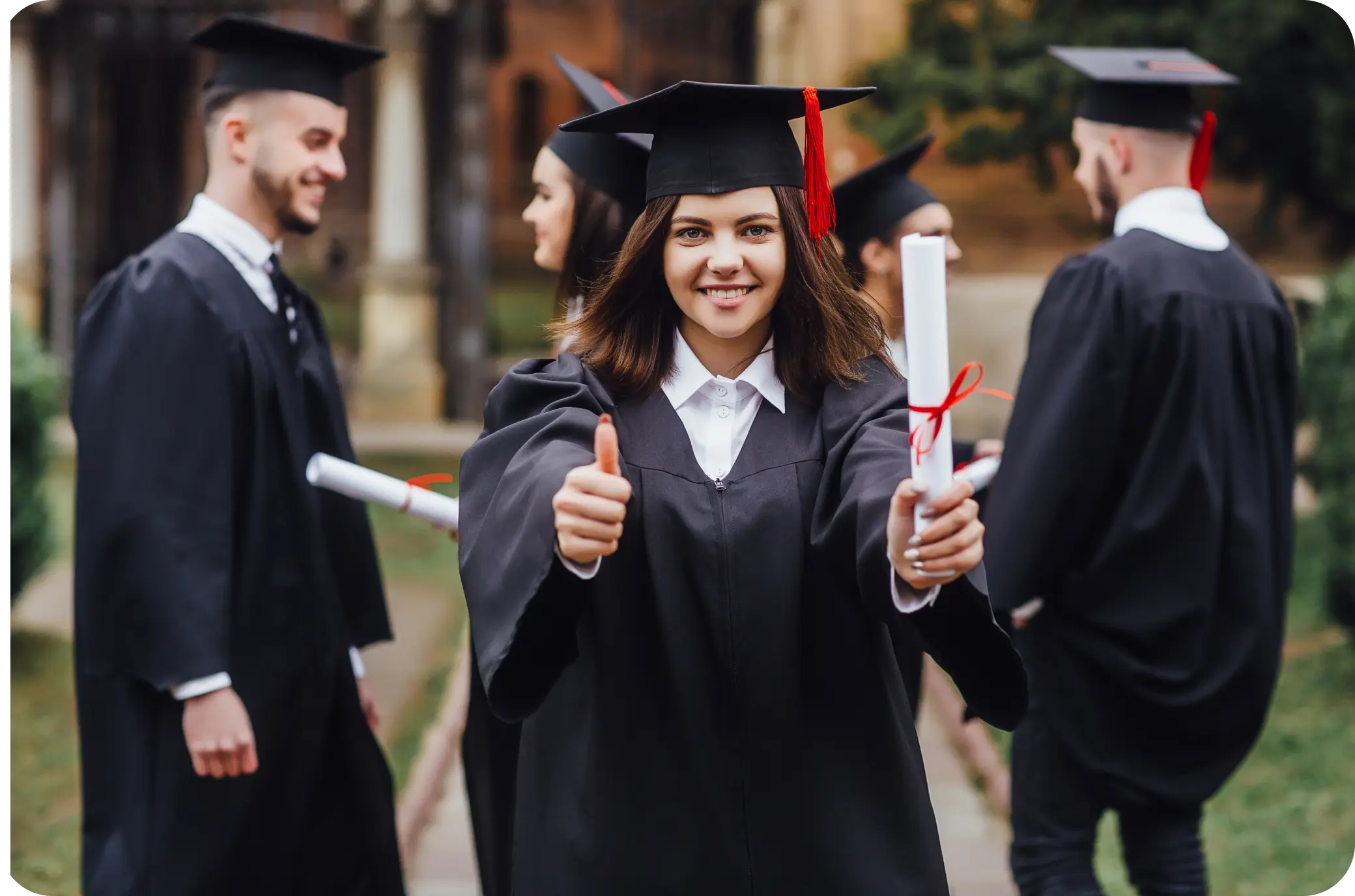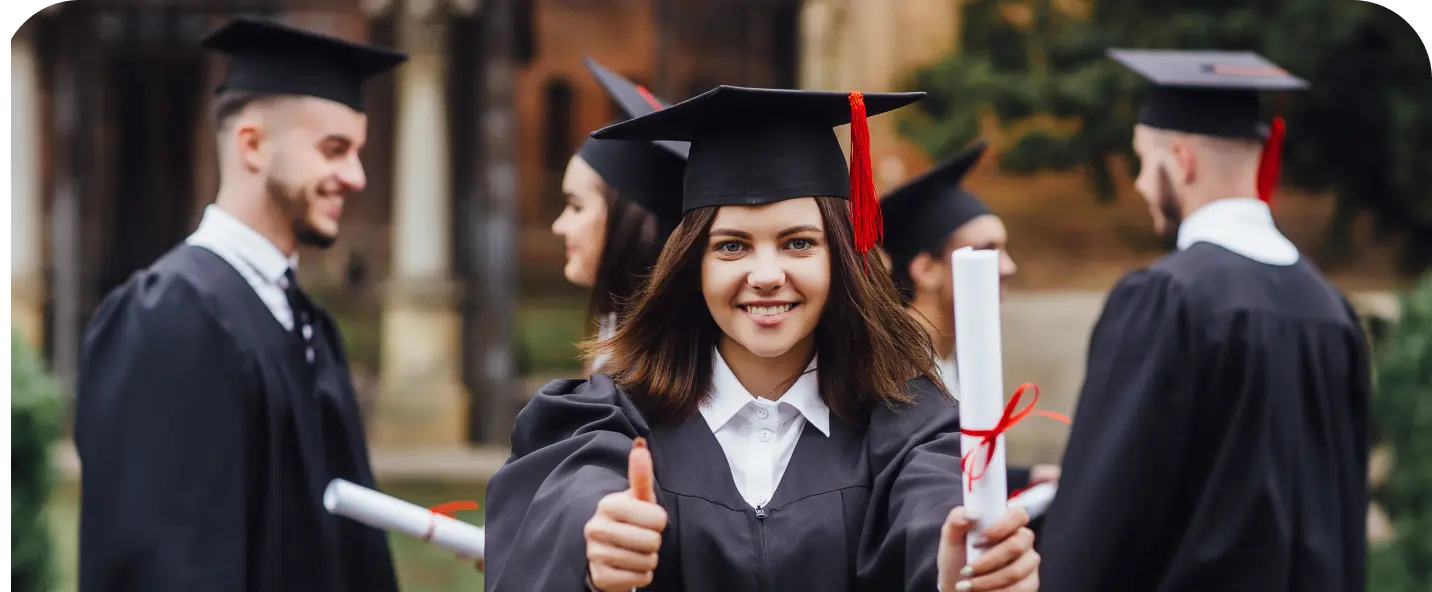 Looking for Scholarships ?
Let's help you secure

the best scholarship to fund your

study abroad journey
3. Tips for Budgeting and Managing Finances
Financial management while studying in London necessitates careful planning and budgeting. Here are some financial organisation strategies to help you:
3.1 Create a Budget
Determine your income sources and make a list of all your expenses. Set a reasonable budget for lodging, food, transportation, utilities, and study materials. Set aside some money for fun and unexpected expenses.
3.2 Track Your Expenses
Keep a frequent record of your expenses to ensure you stay within your budget. Use budgeting applications or spreadsheets to track your spending and uncover places for savings.
3.3 Seek Part-Time Employment
Consider part-time employment possibilities to boost your income if your visa allows. Students are frequently offered flexible career options by universities and local businesses.
3.4 Explore Student Discounts
Use student discounts offered by numerous establishments such as transportation, entertainment venues, and retail stores. These offers can help you save money on everyday purchases.
3.5 Seek Financial Guidance
If you are experiencing financial issues, seek assistance from your institution's student support services or financial counsellors. They can help you manage your bills, get emergency funding, and look into other financial aid alternatives.
Final Thoughts
Dear readers, we encourage you to continue your educational path. Investigate a wide range of courses and institutions, rigorously prepare your applications, and seek financial assistance through scholarships and grants. Remember to seek advice from academic advisers and support services along the route. London beckons you with its diverse educational landscape and limitless opportunities.
Best wishes on your educational adventure in London!
coursefinder
know the chance of admit

at your dream university with

our course finder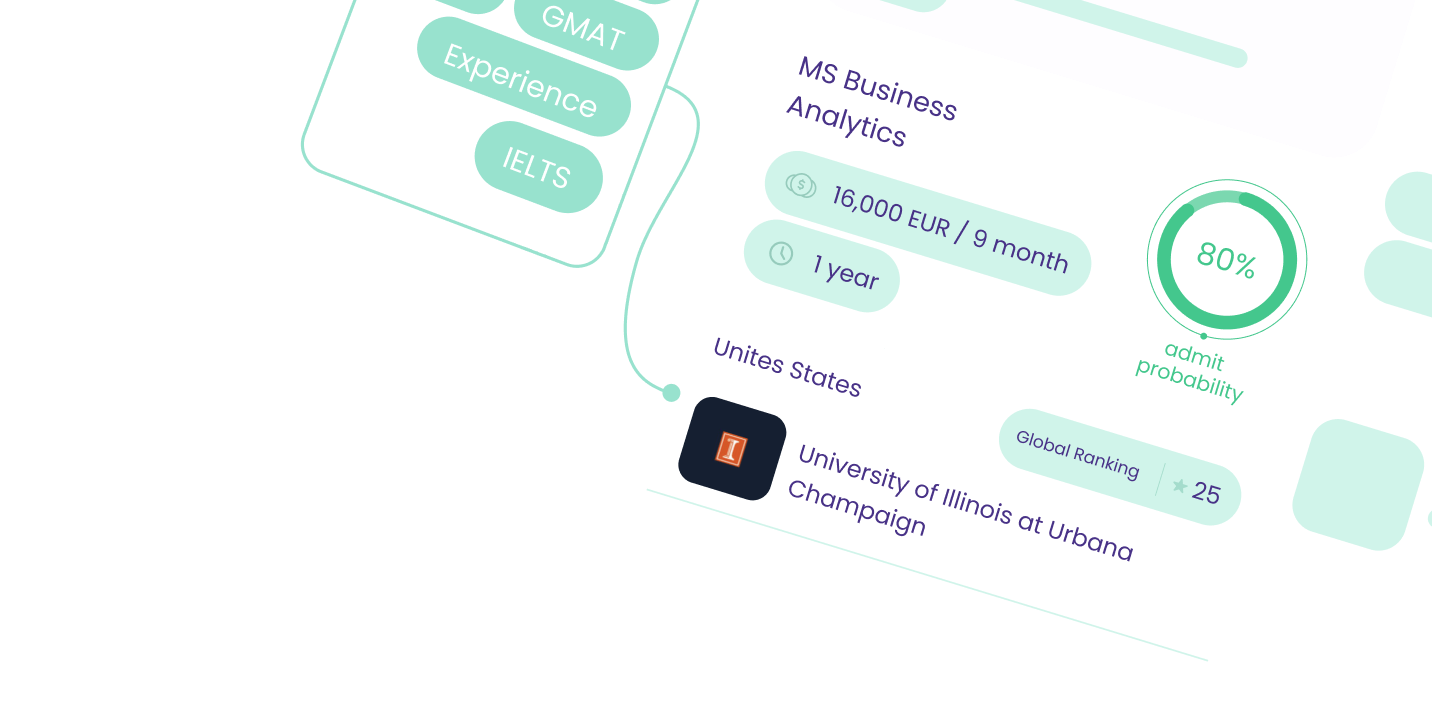 coursefinder
know the chance of admit

at your dream university

with our

course finder
Frequently Asked Questions
Q. What academic resources are available in London?
A. Libraries, study areas, academic advisers, and tutoring services are all available at London institutions. Seek help with research skills, writing, time management, and career advice.
Q. What teaching approaches are employed in the United Kingdom?
In the United Kingdom, teaching methods include lectures, seminars, tutorials, and practical sessions. Seminars and tutorials promote conversation and critical thinking, whereas lectures convey knowledge.
Q. How can I select the best course and institution in the United Kingdom?
Take into account your interests and career objectives. Examine prominent London universities' rankings, professors, facilities, and employment opportunities. Find a programme that matches your goals.