University of Wollongong, Dubai-Reviews, Ratings & Application Fees (Updated 2019)
Source: University of Wollongong in Dubai
The University of Wollongong in Dubai was established in 1993 and is one of the oldest universities of UAE. This was opened as a branch to the  University of Wollongong in Australia which was initially known as the Institute of Australian Studies (IAS). Started with English language programs, Wollongong soon became a feeder college' by 1995, where students first, completed part of a degree in Business or IT in Dubai and then proceeded towards Australia to complete their studies.
The University of Wollongong officially got its status in 2004 after the campus was built in 2000.
Why study in Dubai?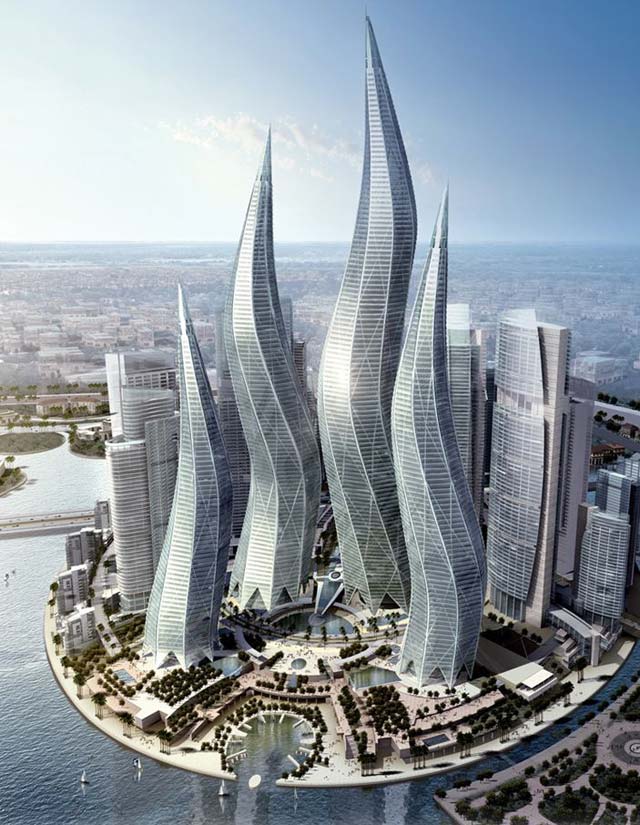 Source-https://buildingmaterials.com.my/ideas/marvel-of-architecture
Dubai is well known for its materialistic out-show. Of the wealthy possessions and distinguished standard of living. But, besides these aspects, this destination is also well known for its education and academic excellence. The magnetic charm fascinates, in all its glory. But, beyond this glitz is excellence powered by reputed universities.
The factor that makes it a hub of gaining an excellent education is its multiculturalism and great exposure. Dubai stands in a position of political stability and economic supremacy. It adds on to the options available to an international student making him come out of the pit of the mainstream hub of UK, USA, Australia, and Canada. Read here about why studying abroad is a great decision for your career.
Also, Dubai brags of a no-dull environment and there you can witness a lot of energy, charm, comfort and an overall development. In short, a package of co-existence of tradition and modernization!
Reasons to choose Wollongong University
Offers a top quality education which is globally recognized. Also, the degrees are certified by UAE Ministry of Education – Higher Education Affairs.
The university provides a multicultural environment and promotes overall growth of a student. Also, it assures and promotes the overseas study and a degree from the Australian university.
Aims to promote part-time jobs and also high rate of after-graduation employment to ensure a promising future.
Due to economical and technological advancement, UOWD promote practical research and innovation and business startups. This helps the students to get an enriched experience.
UOWD has an outstanding environment. Moreover it is situated in the centre of Dubai making it all the more vibrant and worth consideration!
Source- https://www.uowdubai.ac.ae/about-uowd/reasons-to-choose-uowd
Wollongong University Dubai's Campus and Recreation
Source-https://www.google.co.in/search?
The University of Wollongong is known for its active campus life and activities that enhance the the development of students. The campus is situated in at Dubai Knowledge Village, an educational free trade zones campus in the center of Dubai. The campus life is socially supportive and academically fulfilling. It encourages all its students to  pursue extra-curricula activities through the Student Clubs, Associations and Societies on campus. Also, it organizes several events to help students understand their managerial skills and endeavor to promote a more sporting culture.
Also, the campus boasts of providing Residential Services to students, located in Jebel Ali Gardens (approximately 15 minutes by bus from Dubai Knowledge Village).
UOWD: Courses offered
The University of Wollongong provide a comprehensive range of courses at varied levels recognized nationally as well as internationally. Here is a detailed list of all the programs offered by UOWD-
Undergraduate Programs
Bachelor of Business Administration
Bachelor of Commerce: Accountancy
Bachelor of Commerce: Finance
Bachelor of Commerce: HR Management
Bachelor of Commerce: International Business
Bachelor of Commerce: Management
Bachelor of Commerce: Marketing
Bachelor of Computer Science
Bachelor of Computer Science: Digital Systems Security
Bachelor of Computer Science: Multimedia and Game Development
Bachelor of Information Technology: Management Information Systems
Bachelor of Engineering: Civil
Bachelor of Engineering: Mechanical
Bachelor of Engineering: Computers
Bachelor of Engineering: Electrical
Bachelor of Engineering: Telecommunications
Eligibility Requirements for Wollongong Dubai
The admission requirement depends solely on the type of higher education one has sought. Like for instance, if you are an Indian, the eligibility will be 55% for Direct admission and 50% for Probationary admission (CBSE and ICSE) whereas it is 65%(direct) and 60% (Probationary) in State Board Examinations.
Also, a student is required to complete proper 11 years of education and score standard marks in English, Maths and Computer. You are also required to clear IELTS/ TOEFL/ PTE/ CEA. Read here about how to score well in the IELTS exam. If a student has not taken any such examination then he he eligible to appear for UOWD English Test. It holds similar value.
Postgraduate Programs
Master of Business Administration
Executive Master of Business Administation
Master of Applied Finance: Islamic Banking and Finance
Master of Applied Finance: Financial Services
Master of Applied Finance: Corporate Treasury
Master of Applied Finance: Investing
Master of Science: Logistics
Master of Business: Management
Master of Business: Marketing
Master of Business: HR Management
Master of Business: Financial Management
Master of Business: International Business
Master of Business: Innovation & Entrepreneurship
Master of Quality Management
Master of Engineering Management
Master of Engineering Asset Management
Master of Information Technology Management
Master of Media and Communication
Master of International Studies
Eligibility Requirements
The students opting for postgraduate degree are required to complete a Bachelors degree with an average percentage of 50% for direct admission. The students are also required to hold a relatable undergraduate degree in the course one is applying for. As mentioned above, students are required to hold good scores in IELTS/TOEFL/PTA or UOWD English Test.
Besides these comprehensive courses, UOWD offers other courses of great variety, naming them below.
Source- https://www.uowdubai.ac.ae/undergraduate-programs/admission-requirements
Graduate Foundation Course
Graduate Certificate in Business
Graduate Certificate in Marketing
Graduate Certificate in HR Management
Graduate Certificate in Engineering Asset Management
Certificate of Proficiency
Cross Cultural Management
Consumer Behavior
Organisational Analysis
Financial Statement Analysis for Business
Islamic Banking and Finance
Financial Institutions
Quality in Management
Human Resource Development
Engineering Project Management
Information Technology Strategic Planning
Evaluate your profile to study abroad 
Star Program at University of Wollongong Dubai
STAR (Students Taking Active Roles) is an extra-curricular program designed to develop the leadership skills of individual and help them enhance their skills in such a way so as to increase the success ratio and employment rate of graduates.
Through STAR you can:
learn more about yourself and others; self-realization
development of leadership style and skills
Enhancement of specific perspectives and abilities
determine which activities best suit your interests.
STAR offers students a range of interactive workshops, one-on-one training, developmental activities and projects. The program is a combination of elective activities which help you earn prizes by achieving certain milestones as you progress.
A Certificate of Accomplishment is awarded on completion, and students demonstrate a new confidence in their skills and employ-ability upon graduation from the program.
Source- https://www.uowdubai.ac.ae/career-and-skills-development/star-program
Life in Wollongong Dubai
Student Life in Wollongong Dubai
UOWD keeps deep concern for its students. It aims to promote its vision and excellence and extends education beyond classroom. UOWD constantly updates materials for its students, has distinguised infrastructure and support services to ensure that the UOWD student experience is second to none.
UOWD also has an extensive library and also promote practical research and training to ensure an unparalleled academic environment.
Besides this, there are ample number of Student Services Departments which aim to promote cultural, social, ethical and intellectual development amongst all students. This makes an effective contribution to the society as it produces intellectuals with an all round development.
To add on to this fact, the environment in Wollongong develops and increases chances of student employability, thus maintaining a high rate of  outstanding graduate employment rates and yielding a future woth looking forward to.
Wollongong University Ranking
The University of Wollongong is ranked as the world's topmost university in terms of  producing career-ready graduates that are in high demand across the globe. UOW is rated among the Top 10 Universities in Australia based on the QS World University Rankings of 2016. The other merits to its credit are-
251-300 band – Times Higher Education World University Rankings 2018
Globally ranked as one of the leading modern university
UOW is consistently ranked in the top 1% of universities in the world for the quality of the graduates, ranking in the 151-200 band in the 2017 QS Graduate Employability Rankings.
Top 150 in the world 2017 QS World Rankings.
UOWD holds top tier ranking in every major field and produces graduates that hold value and proficiency in whatever they opt for. Thus, leading to high employment and a position worth looking forward to!
Wollongong University has successfully carved a position for itself in the world rankings. What do you think about Wollongong? Do let us know your views in the comments section below. Also, do let us know your suggestions and feedback.