Source: Scholarships Form
The first concern for all students wishing to study abroad is funds and scholarship. These funds included the university's tuition fees and living expenses of the student.
However, not all students receive the same from their parents or guardians. Therefore, for such students, scholarships are made. For those who don't know, a scholarship is a grant or a payment to support a student's education. 
Read here about the Top 10 Scholarships in the USA for Indian Students. It is generally based on academic achievements. It is a kind of encouragement as well as an aid for students.
Here are updated details for the Ratan Tata Scholarship for Engineering Students willing to study abroad, at foreign universities in 2019.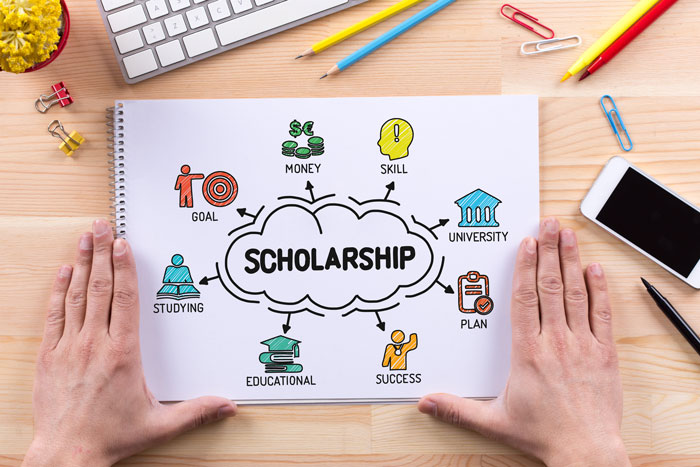 Source- sopwriting.org
What kind of scholarships are available to study abroad?
Remember that most of the scholarship-seekers are international students. Not only because of the need but due to capability as well. But then, these scholarships have a lot of competition too. In addition, you need to be absolutely worthy, to be selected for a scholarship. The scholarships can be need-based or merit-based. There are basically three types of scholarships-
Government-granted- These are the scholarships given by governments of countries, to students who they deem capable.
 University-granted- given by the government university the student had applied for admission.
Private Universities or Philanthropists-granted- given by private institutions or individuals who support/ sponsor those private institutions.
Want the best universities to study abroad? Evaluate your profile here
The Ratan Tata Scholarship for Indians Studying Abroad
The Tata Trust provides support and encouragement to budding researchers and scholars. For this, there are Educational Grants and scholarships. The Scholarship in question, that is the Ratan Tata scholarship is an initiative to offer aid to students who wish to study either in the UK or the USA.
For students, who have the will but not the adequate resources to make it to the university, are the suitable candidates for this scholarship. Most importantly, it is one of the oldest surviving grant and scholarship-giving organization. It came into existence in the year of 1919, with the aim of engaging in social work.
For detailed information on the same, see the Tata trust website here.
What is the Ratan Tata Scholarship for Engineering Students?
Sir Ratan Tata famously said, "…for the advancement of education, learning, and industry in all its branches, including education in economy, sanitary services, and art, or for the relief of human suffering, or for other works of public utility…". He is the founder of the Tata Group. He devoted his life to numerous philanthropic deeds with the aim to develop resources for the country. Despite his elite upbringing, he empathized with the underprivileged sections of society. There are many accounts that bear testimony to his benevolence.
The scholarship has ties to several universities across the globe. One of the prominent sponsors of the Ratan Tata scholarship is the Cornell University, USA. Every year, over 20 selected scholars among Indian students receive this scholarship. It is said that students of the College of Architecture, College of Engineering, College of Applied Economics and Management, College of Agriculture and Life Sciences, biological sciences, physical sciences, and other related sciences receive preference.
What is the Eligibility for Ratan Tata Scholarship for Engineering Students?
First, to find a scholarship that matches your profile, you need to research a lot about it. You should thoroughly visit the college or university website and read the scholarships corner.
Moreover, make sure you read about the eligibility criteria, requested documents, and the deadline. But, we have already arranged for you all the required information about Ratan Tata Scholarship for Engineering Students.
To avail this undergraduate scholarship, a student must fulfill the following.
Must be a citizen of India,
Should have attended secondary school in India,
Must have an admission offer as an undergraduate student at a foreign university,
Should be eligible for Need-based Financial Aid.
Must have an excellent academic record.
What is the Application Process for Ratan Tata Scholarship for Engineering Students?
You will need to file a scholarship application for this. The application must be without errors. In addition, it should make a great impression on the reader. Furthermore, it should include well-thought of references.
In addition, you will also be required to send in your academic record, study plans, financial and funding documents, and a scholarship essay. This essay should weave out a story from your life and list out what and why makes your eligible and suitable for the scholarship.
However, the Ratan Tata scholarship application for the year 2017-18 have been closed. Remember to see the application dates and deadline for 2018-19 on the website. Do keep a check.
Search best universities in USA
Thus, it is a sad reality that a lot of students are not aware of scholarships they can avail. Indian students have an edge over others, owing it all to their brilliance.
So, as a rightful reward for a capable student who is in need of a scholarship, you should apply. But sadly, not many students know about the scholarships that are offered. Before you finalize on your scholarship application, make sure you read about some well-known and acknowledged scholarships.
Did you avail any scholarships for your study abroad program? Please share in the comments section below. Also, please do mention your suggestions and feedback.