India continues to send a stream of students to Canada. While exceptional academic performance is still required for admittance to Canada's Top Universities, authorization to study is certified by Canada Study visa. You will need a study visa before entering Canadian territory, if you want to pursue an academic, professional, or vocational training at a university, college, or other educational institution. Students are given this study visa when they arrive in Canada. To get there, a student must first apply for a Temporary Resident Visa from the Canadian High Commission, which is aided by Visa Application Centers. The designated VACs for Canadian Visas are VFS Global Services.
Canada study visa processing time
Before you apply for a Canada Study visa, you should know how long it will take to receive final approval. It will make the process of applying for a visa more easier and less stressful. A Canadian Student Visa application typically takes 3-4 weeks to process. However, this is only an estimate. Many factors can affect the time it takes for an Indian student visa to be processed in Canada.
Criteria for obtaining a Canada Student Visa
You can apply for a student visa in Canada if you meet the following criteria:
You have been admitted into a specific educational institution (DLI).
You must prove that you have the required amount of money to pay for your tuition and living expenses.
You must show that you have no criminal background and a clean record. Candidates must produce a police verification certificate to prove this.
A physical examination and a medical certificate certifying that you are in good health are required.
During the visa interview, you must also persuade the visa officer that you will leave Canada after your studies are done.
---
Check out : Canada Student Visa Requirement
---
SOP for Canada study visa
When you're applying for a student visa to study in Canada, the SOP, or Statement of Purpose, is an essential document that comprises a 1000-1500 word essay. It's an essay written by applicants to highlight their academic and professional achievements in order to acquire admission to the programme of their choice.
An SOP is an essay letter written by students seeking admission to international institutions of the world that highlights their career goals, motivations for choosing specific programmes, academic and professional achievements and other factors that motivate them to seek admission to international institutions of the world. The SOP lets the admissions committee evaluate your goals, ambitions, topic knowledge, and future plans. It provides information to the admissions committee.
Canada study visa requirements
After you have received your college admission letter, you should apply for a student visa. If you want to apply for the September intake, you should start the visa procedure around June. The materials required to apply for a Canada Student Visa are listed below.
1. A current passport
To apply for a Study visa, you must have a current passport. According to the Canadian High commission, you must have a passport that is valid for the duration of your anticipated stay in Canada. For instance, if you plan to travel to Canada for your Two-year degree in 2022 then your passport must be valid until September 2024.
2. Proof of Acceptance From a Designated Learning Institution
Acceptance Letter from the university/institute you intend to attend is required. The Immigration Department recognises a Designated Learning Institute as a university.
3.Proof of Funds
Upon applying for your Study Permit, you will be needed to show proof of funding. You must demonstrate that you have the financial means to fund both our tuition and living expenses, according to current standards. International student will need at least CAD 10,000 for each year of their stay, according to Canadian Immigration. Apart from the two requirements listed above, the student must additionally show that he or she has enough money to make a respectable return.
4.Photographs in Passport Size
You'll need two passport-sized images that match the standards if you're sending your application by mail. For an online application, you must obtain a digital copy of the photograph that is no larger than 4MB. A neutral facial expression, a plain background, and no headgear are also required (unless for religious purposes). Note:
Size of the photo should be at least 35 mm x 45 mm.
The photo must be current (not older than 6 months)
5. Medical Exam for Immigration (IME)
Canadian Immigration requires international students from India to complete a necessary Immigration Medical Examination administered by empanelled doctors. Students should schedule a medical examination with one of the following doctors at least one week before beginning their Visa application. This gives the doctor enough time to double-check and upload the necessary paperwork. It is normally recommended that you schedule an appointment with the nearest facility/ practitioner from the list of empanelled doctors in advance.
Physicians will conduct medical examination and may advise you to get chest x-rays and laboratory tests. When your checkup is finished, the doctor will send the results to CIC.
6. English Language Proficiency Test Score
We recommend that you to take the English Language Proficiency Test and acquire your score before beginning with the Visa Application Process, even if it is not needed at the time of application. You would have had to submit your English language proficiency score to confirm your entrance to the Canadian university. The TOEFL, IELTS, and other comparable tests are accepted.
7. Statement of Purpose
When you're applying for a Canadian Study visa, you are requested to submit an essay explaining why you are visiting Canada and why you have picked the specific university. On the checklist, you will be prompted to submit this as an optional document, although we strongly advise you to do so.
8. Credit Card
You'll need a credit card to pay the application fee if you're submitting it online. The visa application fee in Canada is CAD 150. Please bear in mind that the system only accepts credit cards and not debit cards. It's also not necessary for it to be your credit card. If you have your parents' consent, you can also use their cards.
The interviewer may ask for extra documentation during the personal interview. These could be documents proving academic or financial standing. Some examples are:
Transcripts, , degrees, or certificates from universities you attended
Test results such as the SAT, GRE,TOEFL, and GMAT
Your intention to leave Canada once your studies are completed
How will you pay for all of your educational, living, and travel expenses?
---
Also read : Canada vs India
---
Canada study visa fees
The charge for a Canada study permit is CAD$ 150, according to the CIC (Citizenship and Immigration Canada) website (including extensions). Value added and service expenses are not included in the visa fee.
The cost of a student visa to Canada in Indian rupees is as follows:
| | | |
| --- | --- | --- |
| Visa type | Applicable fees (CAD) | Applicable fees (INR) |
| Study permit for Canada (including extensions) | CAD$ 150 per person | Rs. 8879.83* |
The fee can be paid by credit card online, in cash at the visa application centre, or by demand draught at the Canadian High Commission. After submitting the visa application or obtaining the fee or receipt of online payment, you must pay the visa fees. The demand draught should be made out to the Canadian High Commission in India in Indian Rupees. Only cash is accepted at visa application centres. Keep receipts for any payments you make as proof.
Canada Study Visa process
The Canadian study permit application process :
Obtain a letter of acceptance from a recognised educational institution (DLI)
Download an application packet or apply for the permission online.
Pay the application cost and retain the receipt.
Obtain a medical examination from a panel physician licenced in your country.
Get a response to your application
Canada Study visa without ielts
Various indicators are used by Canadian universities to evaluate the English language proficiency of applicants. It is possible to study in Canada without taking the IELTS exam if you meet the university's alternative language competency standards. Many Canadian colleges additionally require candidates to submit a Letter of Recommendation (LOR) from any previous educational institution. Additionally, a number of overseas students from specific nations are excluded from giving English language competence ratings. Furthermore, English language competency exams other than IELTS are routinely accepted by Canadian academic institutions during the admissions process.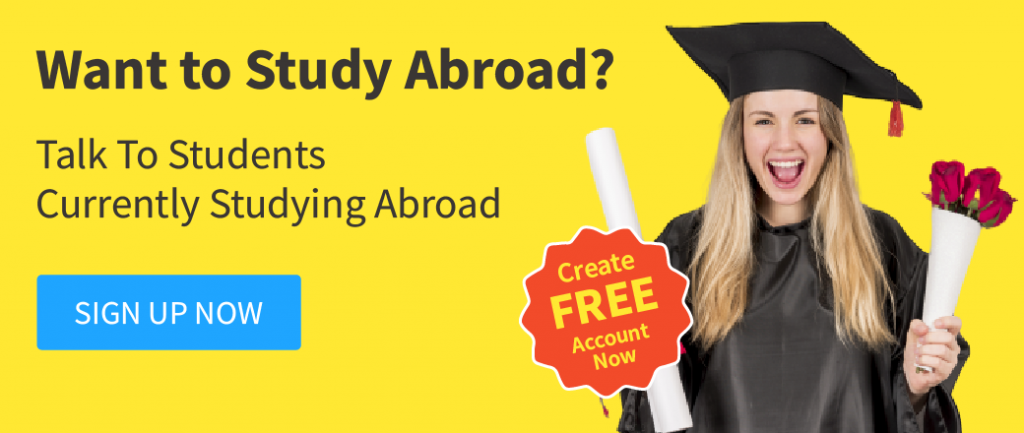 FAQs
✅ What are the requirements for study visa in Canada?
Ans: Requirements are Valid Passport, Proof of Acceptance  by Designated learning Institution, Proof of funds, passport size photos,Immigration medical examination, English proficiency test, Statement of purpose, credit card.
✅ How much money is needed for Canada study visa?
Ans: The minimum bank balance required to apply for a one-year student visa in Canada is INR 6,00,000. The minimum amount serves as proof of funds for surviving in the nation and applying for a student visa.
✅ Is a student visa easy to get in Canada?
Ans: On the surface, obtaining a Canadian student visa appears to be a simple process, but it can be difficult at times. While many students believe that gaining a letter of admission is the most arduous element of the pre-study abroad process, obtaining a student visa might be even more tough.
✅ What is the age limit for student visa in Canada?