IELTS - 2022
What is IELTS?
IELTS is a standardized and generally accepted English language evaluation test for study abroad & global mobility. It assesses non-native English citizens' English language skills to study in or relocate to nations where the English language is the primary mode of communication.
IELTS stands for International English Language Test System is frequently used to assess a person's English competence if they intend to study overseas. Thousands of corporations & institutes recognize the test. IELTS can also be used for professional registration.
IELTS is the world's most recognized English proficiency test, established in 1989. Its purpose is to assess ones reading, listening, writing, and speaking English proficiency, as well as your ability to use English to learn, work, and reside in an English-speaking nation. Many of the world's top language specialists created this language evaluation exam.
IELTS Updates 2022
IELTS exams will be conducted in India by IDP, which recently acquired 100% ownership in the British Council. The delivery of IELTS via IDP in India is anticipated to ease the procedure & improve the consumer experience. The full process of purchasing these holdings & final settlements are expected to be completed by Aug 2021. Examinees will have an improved testing experience with IDP IELTS.
For registrations beginning on July 11th, 2021, the IELTS test cost has been reduced to ₹14,700.
In addition, IELTS Partners has introduced the IELTS Indicator, an online English proficiency exam for pupils who are impacted by the COVID-19 & are unable to visit an IELTS exam center. In addition, IELTS Partners has introduced the IELTS Indicator, an online English proficiency exam for pupils who are impacted by the COVID-19 & are unable to visit an IELTS exam center. The Indicator will evaluate a participant's English skills in the areas of Writing, Reading, Speaking, and Listening. Participants can appear for the exam online from the comfort of their own homes.
Types of IELTS
IELTS examinations are divided into 2 types: Academic & General Training. The speaking & listening portions will be identical for both examinations. However, the matter for the reading & writing sections varies based on which exam is taken.
Academic IELTS: The Academic exam is appropriate for students who desire to learn in an English-speaking setting or at a university (higher ed). IELTS Academic is also used for professional registration. The test determines whether you are prepared to begin learning in English. It contains language that is commonly used in academic settings.
General Training IELTS: The General Training exam is appropriate for students studying at a lower level than a bachelor's degree. This covers schools & colleges that are taught in English. It may be used for professional experience or any other job-related training. The General Training exam is also necessary for migration to Canada, Australia, the UK, and New Zealand. The test focuses on common English language abilities that you will require in social & professional settings.
IELTS Exams Eligibility
Anybody who aspires to pursue further education or work overseas can take the IELTS (Academic & General Training). As a fact, there are no minimum qualifying requirements for IELTS imposed by the IELTS administering bodies. Candidates should, however, carefully examine the qualifying conditions established by the academic institution or organization to which they are applying. Also, the test may only be taken if you are at least 16 years old. The minimum age for CA citizenship has been reduced to 14 from June 2015.
How to give IELTS exam?
The IELTS exam can be given both online (computer-based) & offline (paper-based). The test format is identical for both versions. The listening & speaking parts for both general & academic are similar, but the writing & reading parts differ slightly.
Paper-based: To take the Writing, Reading, and Listening exams, examinees must sit at a table with both the question papers & answer sheets in an authorized IELTS test center. Answers will be written in either HB-pencils or pen by test participants. The Speaking examination is given in front of a certified IELTS examiner.
Computer-based: In an authentic IELTS test facility, examinees must sit the Listening, Writing, and Reading tests before a computer with the questionnaires displayed on the screen. The exam takers then enter their answers using a keyboard & a mouse. The Speaking examination is not taken on a computer but rather in person with a qualified IELTS examiner.
Why is IELTS Exam Required?
The IELTS exam is needed for migration & academic reasons in English-speaking nations such as Australia, the United Kingdom, New Zealand, the United States, & Canada. It's also the only English proficiency test that UK Visas & Immigration (UKVI) has authorized for visa candidates applying both inside & outside the UK. Many students are perplexed as to why IELTS bands are necessary. The basic explanation is that international institutions & visa-issuing agencies want to ensure that you'll have no language difficulties while being in the country. You must demonstrate an excellent comprehension & command of English, which is why your total IELTS band is so important.
Where is IELTS Required?
IELTS is generally required anywhere English proficiency is mandatory. But, in the specification, IELTS can be used in three cases:
IELTS for Admissions: IELTS is highly popular among students who are interested in studying abroad specially in UK and Australia. IELTS Academic Test is compulsory for them as it tests the student's ability at an academic level, i.e. if they are able to converse among the native professors and students and are able to write good quality academic papers.
IELTS for Job: IELTS is also required for Work Visa when someone plans to work for a few years in any Country. It is required by professional companies and Employers in the world. It is based on the importance of communication in a Work Environment.
IELTS for Immigration: In countries like Australia and Canada, IELTS is a requirement for anyone who plans to move permanently and take citizenship of the country.
IELTS Scholarship
IELTS provides with different Scholarship opportunities to students of India to promote their education and give chances in better Universities. IELTS provides several Scholarships like:
This scholarship is for the session of October 2022- September 2023. This Scholarship is given to all the English Teaches who plan a Masters's degree in English Language Teaching at University of Warwick. The Scholarship covers everything including tuition fees, living expenses, visa, and return air tickets.
Applicants required to have a three-year full-time English Teaching experience and a Full University degree and the level of English proficiency stipulated by the University.
Several higher education institutions in the UK provide Scholarships. These Institutions are:
Academy Asia Fellowship

Anglia Ruskin University

Brunell University, London

Cardiff Metropolitan University

Cardiff University

Chevening Scholarship

Coventry University India Excellence Scholarship

Cranfield University

Education Grants by Tata Trusts

Erasmus Mundus- Scholarship and Academic Cooperation

Felix Scholarships

Graduate Scholarships at London School of Economics

Imperial College London

Inlaks Scholarships

International Academic Scholarship at the University of Worcester

Loughborough University, UK

Oxford India Centre Scholarship

Research Council UK Scholarships

Royal Society

Scotland's Saltire Scholarships

Gates Cambridge Scholarships

Rhodes Scholarships India

University of Lincoln Scholarships

University of East Anglia Scholarships

University of South Wales

University of Derby

University of Chester

University of Plymouth

University of Northampton

University of Hertfordshire

University of Aberdeen

University of Glasgow

University of Exeter
The Commonwealth Scholarship provides opportunities to Commonwealth countries who can make significant differences in their home countries after completion of higher education in the UK. The Scholarship covers economic return international travel, tuition fees, and adequate maintenance and other allowances. Students applying for one year of Masters Courses can apply for this.
In collaboration with UK's Great Britain Campaign, the British Council has launched the GREAT Scholarships for Indian Students in different Subjects. This is for students applying for a Masters in the UK from September 2022. The following Universities accept the Scholarship
Cranfield University

Imperial College London

Newcastle University

Robert Gordon University

Sheffield Hallam

The University of Bath

The University of Manchester

The University of Warwick

University of East Anglia

University of Kent
Charles Wallace India Trust Scholarships help students in achieving Academic, Artistic and Professional ambitions and to broaden their International Contacts. The cost of a Visa is borne by the application. In over 30 years, CWIT has given around 2700 Granyts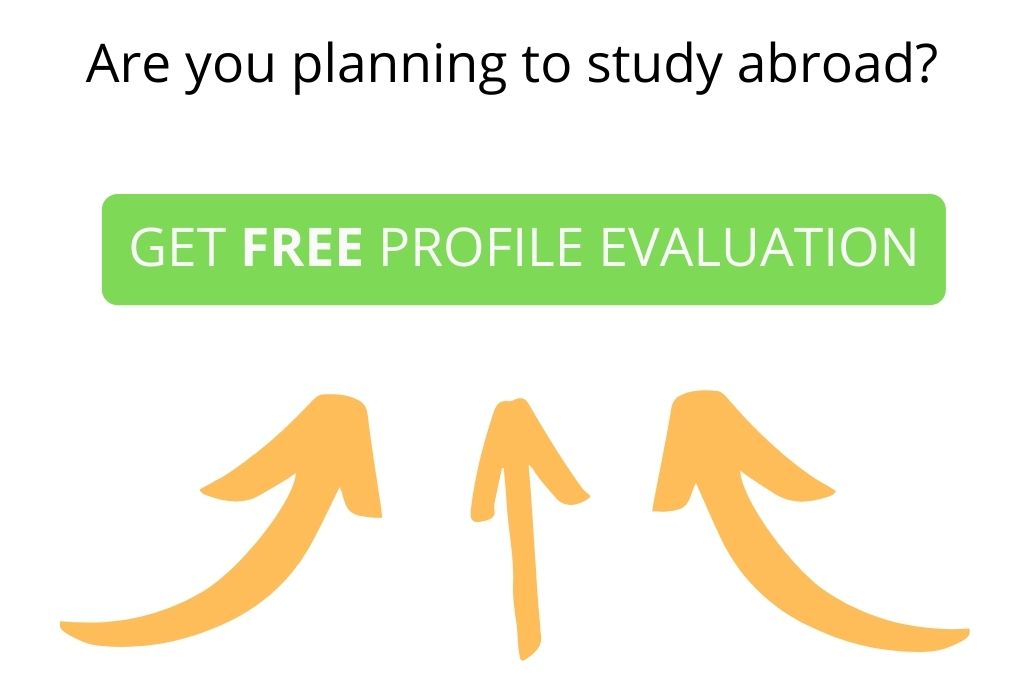 FAQs
Que. Is IELTS compulsory for all universities?
Ans. No, the IELTS exam is not required for all university applications. Many institutions may not even demand IELTS results for admission. However, keep in mind that if students don't take IELTS, their prospects of obtaining a student visa may suffer since visa authorities may not be satisfied with their English competence in the absence of IELTS results. As a result, it is advisable to take IELTS & strive for a minimum of 6 bands total.
Que. Which of the IELTS should I take? 
Ans. If you want to study at a UG or PG level in an English-speaking nation, or if you want to migrate for a registered professional, you should pick the Academic exam. Students can take the General exam if they are relocating to an English-speaking nation or enrolling for secondary training programs & job experience.
Que. Is it possible to take the IELTS test from home?
Ans. Yes, students can pick the latest IELTS online exam, IELTS Indicator, proposed by the IELTS admin. You may sit for this test online from the comfort of your own home if you have the necessary equipment & are installed in the manner specified by the IELTS organizer.
Que. What is the difference between IELTS Academic and IELTS General Training?
Ans. IELTS academic is given by those who wish to enrol at a college/university to pursue studies. Whereas, IELTS General Training is given by those who wish to migrate to a foreign country for work.
Que. How many attempts are allowed in IELTS?
Ans. IELTS has no limit to the number of attempts. It is conducted every month for 5-6 years, so you have many chances to take the test. But it is advisable to have a break of two to three months between the two tests to prepare better. Otherwise, you may end up with a similar result and taking another test will not be beneficial.
Although you can take the test as many times you want, IELTS Score Validity is 2 years until you take another. If your second test result is less than the first one, you can use your previous result, making sure of your IELTS validity. For every test, the payment is different.