A Guide to Top Universities in Singapore for MS
Singapore is a hub for academic excellence and studying in Singapore not only provides you with exotic study experience but also helps develop a business mind. It boasts of top-ranked universities, high standards of teaching and learning, world-renowned academics and state-of-the-art study facilities are provided to students. To add on to the benefits of students, the teaching language is in English which helps the other international students to cope up with the study, making the Singaporean degrees all the more desirable. Also, Singapore universities for MS provide for its students' scholarships that help them assist their financial funds.
To note, The Ministry of Education (MoE) is the body in charge of higher education in Singapore, although, since 2011, private institutions must be registered with the Council for Private Education (CPE). Therefore one must check before applying to a college whether the college is accredited to a recognized institution and whether or not it holds value.
In Singapore, the Postgraduate study is referred simply as "Graduate Study" and professionals doctorate being referred to as "Graduate Studies by Coursework".
Why choose Singapore?
Singapore is a cosmopolitan city and a premier destination for learning. Singapore is a hub of educational institutions delivering high-quality education and an experience in innovation and skill enhancement. Also, Singapore provides high employment benefits and its link with the relating industries make it a hub of much more exposure and assured employment.
With this, Singapore has a soothing and safe environment that provide the students with an entirely focused advanced learning which later help them to develop meritoriously in their respective fields, with a win-win situation.
Irrespective of whatever course you opt for, Singapore and its multicultural environment prepares you for the best. It takes special care of its students and provides all the facilities for them so that they have a unique study abroad experience.
Top Universities in Singapore for MS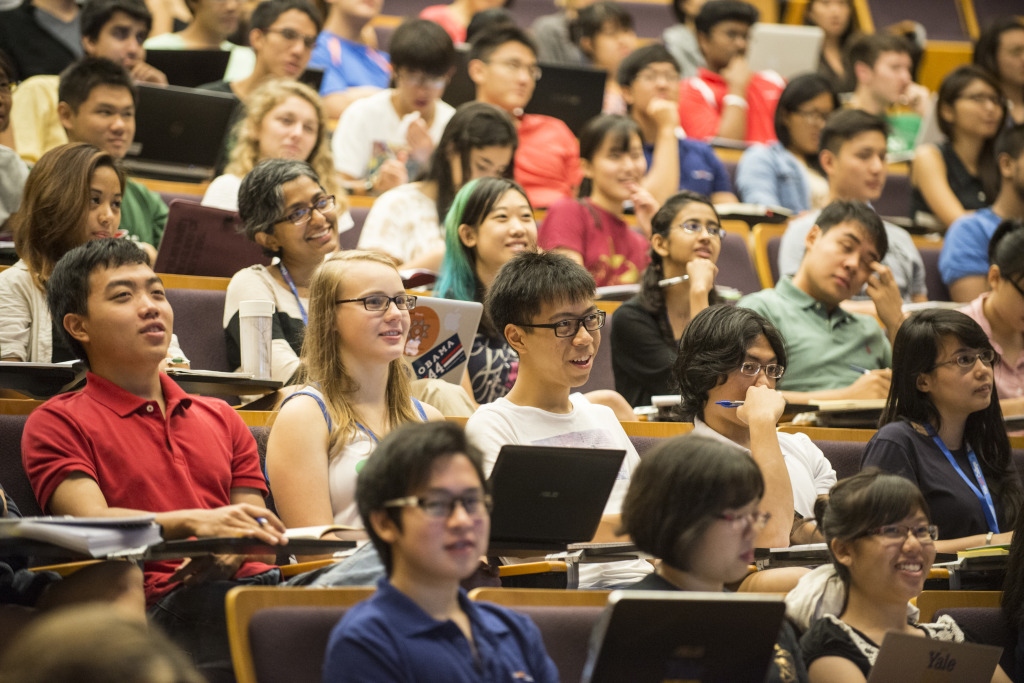 Source- https://www.yale-nus.edu.sg/wp-content/uploads/
The topmost universities to study masters in Singapore range from local to international institutions. To list down the best universities and institutions to study masters in Singapore are-1
National University of Singapore
Nanyang Technological University
Singapore Management University
SIM University
Singapore University of Technology and Design
Melior International College
Cornell-Nanyang Institute of Hospitality Management
European Business School
Pioneer Junior College
Jewelry Design and Management International School
These are some of the top universities where one can pursue the course of his/her choice. Now let us list in brief the popular courses students generally opt for while considering doing masters in Singapore.
Search universities in Singapore
Courses offered by top universities in Singapore
To list the overall perspective, we broadly classify the famous courses students generally pursue into graduate and the postgraduate degrees in Singapore.
Masters of Business Administration in Singapore. (Read about top colleges in Singapore accepting students without work experience)
Studying Finance in Singapore
Study Management, Organisation, & Leadership in Singapore
Study Environmental Engineering in Singapore
Master of Technology in Software Engineering
Master of Science (Civil Engineering)
MSc (Electronics)
Master of Science in Information Systems
Master of Science in Aerospace Engineering
MSc in Digital Marketing
Evaluate your profile here to study abroad
Academic Content and Structure of Masters Degree
Singapore provides masters in scientific subjects called MSc, Masters in the arts and humanities called MA and the Masters in Law being an LLM. The course content and structure in Singapore is autonomous in nature and do not provide a traditional approach. Each institution has its own way of teaching and thus, the time duration also varies. The duration can range from 1-2 years full-time and the curriculum can be more or less structured depending on the institution.
For instance, NUS has a flexible approach to masters' duration. The duration is not based on years or semesters but the students have to gain a required credit to qualify. Whereas, MBA can take between 12-18 months full-time. At NTU, full-time masters in engineering have a normal duration of one year where lectures are in the evening and practicals take place during day-time. This shows the flexible nature of the education in Singapore.
The content of the courses offered in Singapore is highly advanced. The content not only just consist of lectures and practicals but implementation and seminars too. They believe in interaction and practical usage of knowledge which enables the students to prepare best.
Also, the students will be required to undertake projects simultaneously and manage their time accordingly for a better understanding of their course. The projects or dissertations play a crucial role in Singapore. Students pursuing masters by research are expected to submit a dissertation of 30,000 words. Also, the students are required to submit all this during the given period after which they are marked on their performance and given grade points.
How to Apply in top universities in Singapore?
Applying to Singapore universities for MS is comparatively easy. It is a simple and straightforward process and you are just required to follow these steps-
Majority of graduate programmes will admit students twice a year, in August and January, each intake having a specific deadline for application.
Visit the website of your preferred college
Select the course
Submit the documents. Do cross check before final submission.
Make sure you have required IELTS/ TOEFL/CAE scores.
Also, to get an assured admission, make sure to apply to more than one university.
Click here for a free IELTS mock test
Scholarships For top universities in Singapore
The overall expenditure in Singapore might drain your financial condition. The expenditure incurred might range from $30,000-$60,000(approximately) involving all the expenditure. Therefore, Singapore provides the students with scholarships to assist them financially.
INSEAD-Syngenta MBA Scholarships for Developing Country Leaders
ASEAN Scholarship
APEC Scholarship
James Cook University Scholarship
Allowances by various universities
These are some of the known scholarships. However, this is not it. There are several other scholarships and one can do the research to know about the scholarship provided by the college they are opting for. Also, read here to know more about how to study abroad for free.
Apart from this, Singapore also allows the students to do part-time jobs to supplement their stay. However, there are certain conditions for it so that it does not hamper the student's performance. Also, the students are required to present a letter of authorization from your institution allowing you to pursue part-time employment.
Singapore is a mixture of glitz and academics. One who knows to balance this well there emerges out with flying colors. What are your views on it? Do let us know in the comments section below.