In today's world where competition is at the peak, most of the students who are pursuing their careers in medical believe that they don't have any other alternative after completing their MBBS degree apart from clinical and teaching practices which is a wrong perception. Apart from the students, many doctors are also seeking for challenging career paths.
Though, a career in medicine is not at all an easy task. But, in this fast-paced and competitive world, MBBS is no longer considered as a final qualification. Due to increasing demand in medical practices, doctors and fresh medical graduates are forced to take bolder steps and open to challenging careers.
Nowadays, there are various options available for medical practitioners to build their careers in different medical fields.
Career Options After MBBS Abroad
Career options after MBBS Abroad are extensive, being a doctor in various subjects is at the topmost position.
The medical courses provide students with work experience and ability enhancement. Students whose interest is towards the management field can do MBA after graduating from MBBS.
| | |
| --- | --- |
| Recruiters | Average Salary |
| Hospital Managing Staff | $60000-65000 |
| Administrative member | $ 60000 |
| Surgeon | $ 80000-90000 |
| Medical Assistant | $ 65000 |
| Nursing | $ 50000 |
| Medical Professor | $ 85000-90000 |
Also Read: MBBS In Australia For Indian Students
Courses After MBBS
Some of the few short term courses after MBBS are listed below along with a description of the course. Student's choice highly depends on their career goals and field of study adjacent to an MBBS degree.
Most of the students gain knowledge with those courses by enhancing their critical thinking and experience.
MD in Aerospace Medical – Students find this course as an interesting part of aerospace research, etc.
MD in Anesthesia – This course lets the students explore the medical side of anesthesia in human beings and other species as well
Telemedicine – It's a course after MBBS which enhances telemedical advancements in medicine
Stem cells – This course revolves around the plant cells in-depth with a short duration of time
Recombinant DNA Technology – This a course with less duration of time for graduate students and the experience with DNA Technology.
Immuno- Technology – It is about the immune system and the study of it in depth along with the practical experiments
MBA – It is a widely chosen field after MBBS as most of the students find it difficult to complete their post-medical degree and changes into management.
Also Read:PG in Germany after MBBS
PG Courses After MBBS
There is a wide range of courses available for medical students who are searching for challenging career paths in the medical field.
Here are some of the PG courses after MBBS for the students who want to build their career in medicine:
MD Radiodiagnosis
The specialization involves diagnostic testing and radiation treatments. Radio-diagnosis has emerged as the most preferred specialization after MBBS going by the previous year's trends.
The role is to interpret the diagnostic test like X Rays, Magnetic Resonance Imaging (MRIs), Computed Tomography (CTs) scans, and ultrasounds. The branch has found its niche in advancing medical science.
MD General Medicine
In the country, there is a great deal of disparity between urban and rural regions in terms of quality and access to health care. The health quality among the states is also stark. This is the reason that the country, which lacks access to primary health care, needs specializations like General Medicine.
The purpose of this course is to enable the students to deal effectively with the needs of the community. The specialty requires patient care and providing comprehensive treatment. The role of the postgraduate in general medicine is to practice medicine in different practice settings like ambulatory, intensive care, inpatient, and emergency medicine.
MS General Surgery
Doctors who specialize in general surgery have a broad knowledge of medical conditions through operations. Surgeons are required to work with their patients throughout the process – diagnosing the medical condition for which surgery is required, operating, and providing postoperative care.
The field is booming with each passing day as there are a lot of dimensions that are still unknown and unexplored and with the advancement in technology, medicos are also opting for this field.
MD Dermatology
MD Dermatology emerged from the general internal medicine and much later it was recognized as a different specialization in the country. The specialization has become the subject of choice among students. As per the statistics, approximately 1 among 20 Indian citizens are suffering from a skin disease while there is no easy access to dermatologists, especially in rural areas.
Not only the specialization is high in demand, but also the quality of life of dermatologists is much better when compared to other postgraduates in medicine.
MS Obstetrics & Gynecology
Doctors who wish to seek a specialization in women's reproductive health should pursue MS Obstetrics & Gynecology. The specialization seeks to provide optimal health care especially to half of the population i.e. women. These doctors' role is to manage pregnancy, labor, diagnose, and treat diseases. MS Obstetrics & Gynecology remains a favorable choice for female students.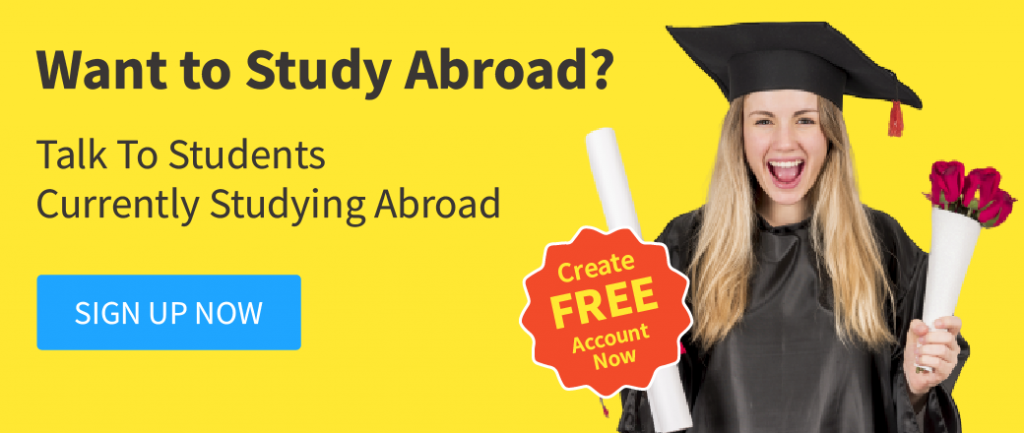 Diploma Courses After MBBS
Here are some of the diploma courses after MBBS for those who are looking to make their career in the medical field after MBBS:
Diploma in Nuclear medicine
Nuclear medicine technology is a medical specialty that uses radioactive tracers to diagnose and treat disease in a patient's body. The patient has to inhale or swallow or is injected with a radiopharmaceutical – radioactive material.
Diploma in Psychiatry
The mental health of a human being is studied through psychiatry. A psychiatrist lets an individual feel calm when in the therapy room and the importance of mental stability
Diploma in Radiotherapy
The therapy associated with radio technology and the vast study of technology in medicine.
Diploma in Physiotherapy
Physiotherapy is a growing field of health care services. Diploma in Physiotherapy is competent health science professionals who possess the knowledge and ability to manage and prevent problems affecting the physical functioning of the human body and to maximize the performance of the human movement.
They focus on enabling clients to achieve optimal independence in movement and function. They also implement evidence-based techniques to manage disorders of the human body for people of all age groups. It is the integration of art and sciences with a focus on enhancing hands-on skills. Physiotherapists provide treatment, preventive advice, and care while rehabilitating those with physical and psychological impairments to maximize functional abilities for a healthy lifestyle.
Diploma in Dialysis Technology
Diploma in dialysis technology is a two-year diploma program designed to build a well-informed and duly trained dialysis technicians in hospitals, clinics, and training institutions, and centers.
List Of Diploma Courses After MBBS
Diploma courses after MBBS are for the students after graduating from reputed universities and colleges with an MBBS degree in hand.
Diploma courses save a lot of time and manage to fulfill students wish of becoming a doctor early and lets the student experience the medical profession
Diploma in Hospital Administration – This diploma course is for administration purposes for the students who want to get their job as steady and more manageable.
Diploma in Microbiology – It is about the microscopic view of biology in terms of studying cell and other microscopic objects with an interesting point of view.
Diploma of Psychiatry – The mental health of a human being is studied through psychiatry. A psychiatrist lets an individual feel calm when in the therapy room and the importance of mental stability
Diploma in Nuclear Medicine – The nuclear power projects and the physics behind the nuclear field and medical association of it, is studied in this diploma course.
Diploma in Radiotherapy – The therapy associated with radio technology and the vast study of technology in medicine.
Diploma in Gynaecology – It is about women's health and it contains sensitive knowledge for the students of medicine
Diploma in Health Education – The course defines the hygiene and its medical association with the human body, the importance of health.
Diploma in physical medicine – Physical medicine is an important aspect of medicine as the creation of it needs more attention and knowledge.
Diploma in Sports medicine – There is not much information available for such a diploma course but it is required in sports and other fields rigorous exercises and the benefit of it
Also Read: MBBS IN GERMANY
Certificate Courses After MBBS
Certificate courses after MBBS help medical students gain more opportunities in different fields and knowledge accordingly. The certificate has importance in resume building of candidates and for job interviews as well.
Various certificate courses include a letter of recommendation by the professors who are highly qualified and interactive with the students in general.
Certificate Courses after MBBS in India
Telemedicine
Stem cells
Clinical Biomarkers
Medical Imaging
Medical Statistics
Biosensors
Early detection of cancer
DNA Technology
Biomedical Simulation
Immuno Technology
Customary Courses After MBBS
Customary Courses after MBBS include MS and MD. A student can pursue an MD or MS degree from abroad as well as in their home country.
After choosing an interesting subject for MD, the student has to appear for various entrance examinations and interviews if needed by the university or college.
Biochemistry – The duration of the course is provided at the time of admission. This course helps in building students knowledge about chemical biology
Anesthesia – This course is about medical drugs used for a patient before a surgery
General Surgery – It explores the surgical needs during surgery in general.
Forensic Medicine – The forensic medical course revolves around the medical advancement in forensics and its usage in general life.
Microbiology – A study of biology in a microscopic view is shown under the microbiology course
Anatomy – A study of a human body which explores every part of it
Orthopedics – This field of degree is about the deformities in body muscles and bones
Aerospace medicine – The technological usage of medicine in space, etc.
MBA After MBBS
There are most of the students who pursue an MBA after MBBS to know administrative staff and management.
A student can pursue various specializations like MBA in Hospital and Healthcare management. There is an option available for MBBS students for a dual degree like MD and MBA.
Columbia Business School, Columbia University – It has an administrative staff for management courses like MBA.
UCLA Anderson School of Management, University of California – There are various finance and management courses available for students.
London Business School – As suppose to other business schools, it has the same management and administrative courses and especially MBA.
Darden School of Business, University of Virginia – Various MBA courses are available here with HR being at the top most popular courses amongst the students.
The Fuqua School of Business, Duke University – Most of the finance and administrative courses are available in this university with high tuition fees and facilities provided to the students
Fellowship Courses after MBBS
A Fellowship is the period of medical training, in the United States and Canada, that a physician, dentist, or veterinarian may undertake after completing a specialty training program (residency).
After completing a fellowship in the relevant sub-specialty, the physician is permitted to practice without direct supervision by other physicians in that sub-specialty, such as Cardiology or Oncology.
The following are organized based on the specialty required for the fellowship:
Internal Medicine or Pediatrics
General Surgery
Neurology
ObGyn
Ophthalmology
Psychiatry
Urology
Orthopedic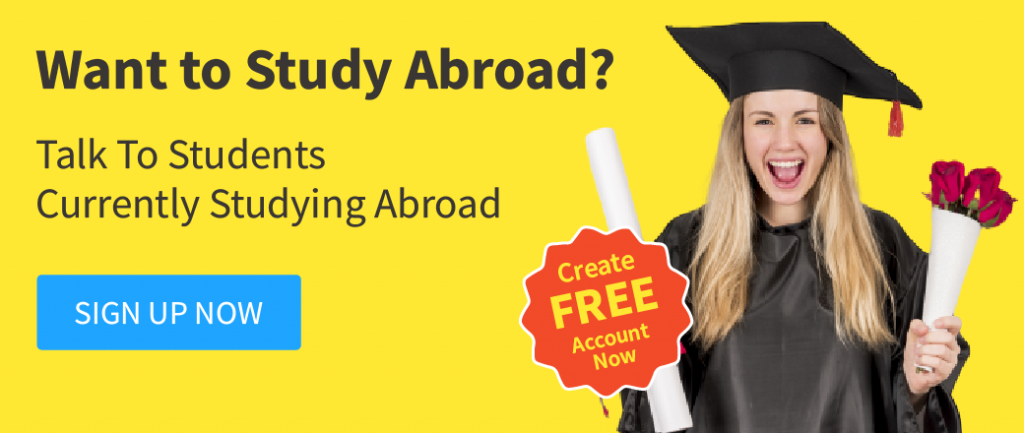 FAQs
✅What is the worth of studying MBBS?
Ans. It gives an exposure of medical life and the opportunities in medical sciences.

✅ What are the opportunities after graduating from MBBS?
Ans. Students can pursue their master's degrees from various universities abroad and will get a professional job experience alongside the degree.

✅ Is it worth studying MBA after MBBS?
Ans. It is a very good option for medical students to explore in management in the medical field. Doctors having both an MBA and MBBS degree can experience careers in hospital management and administration simultaneously.
✅ What is the duration of courses after MBBS?
Ans. It may start from a year course until a two-year degree. It depends on the student's choice of course and duration.
✅ What are the benefits of pursuing a diploma after MBBS?
Ans. A diploma course has a year duration and the students can get a job in hospital management and other fields early and easily.

✅ Is it worth getting a certificate course?
Ans. Certificates help students in gaining their interview options as well as skills along with their degrees.

✅ Is getting a degree from abroad beneficial?
Ans. Most of the students choose to study abroad and there are plenty of opportunities abroad after graduation.

✅ What is the salary after graduating with an MBA degree?
Ans. It depends on the position of a student and the workload. But in general, the average salary is high and fulfilling the student's needs.

✅ How must tuition be required for an MD or MS degree?
Ans. The tuition fees vary from university to university and the average tuition fees are about $30000-40000 in most of the prestigious universities.

✅ Is India an option for MD or MS?
Ans. Yes, definitely. India has several prestigious institutions for medical science and is recognized worldwide.