How to improve your GMAT score?
"If you haven't died from hard work just work harder." This is a popular Chinese proverb. Ambitious young women and men in China strive to reach their goals come what may. If you have a close look you would find out there are quite a number of competitive and ambitious young MBA aspirants in China. Many students in China dream to go to the US for higher studies. As per the latest statistics, China stands in the second position for the largest number of GMAT test takers with 70744 applicants appearing for the test. America stands in the first place with 83410 applicants. India contributed 33123 test takers. It's a little surprising to know that Chinese total means the score of Chinese students were way better than the US and a little above India. Many Chinese applications with great Scores approaching or crossing 750 are serious contenders when it comes to the admissions in the top schools. In other words, the US schools have a tough tough time with so many great candidates. Read here about top 10 Scholarships in the USA for Indian Students
How to improve your GMAT score – Key Strategies
You might be wondering what's the secret behind it all. There are are some obvious reasons for it. The first and foremost reason is that they simply prepare well and work hard. An article based on a study found that a typical Chinese GMAT test taker tips for about 100 hours while a typical US test taker studies about 40 hours for the test. Huge difference, isn't it?
Students learn to handle pressure with Gaokao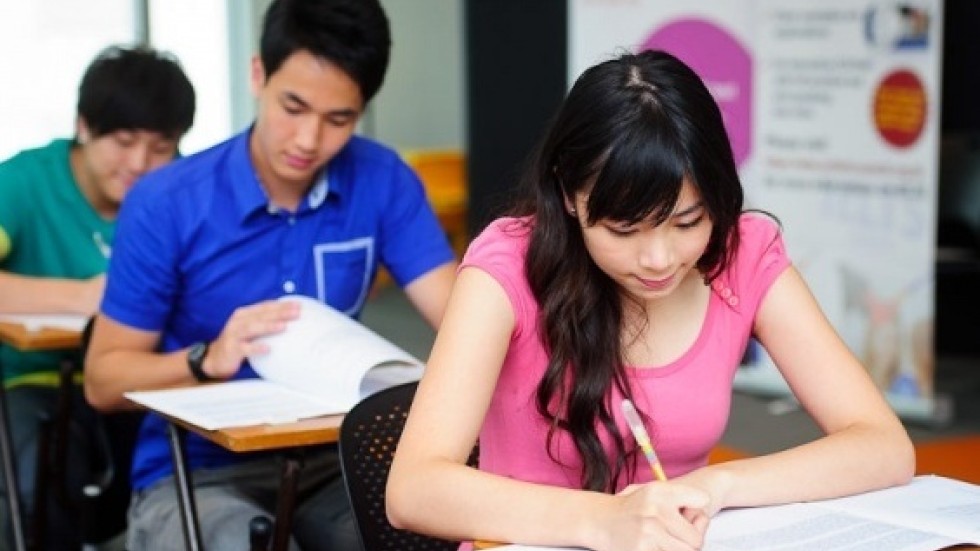 Source:https://cdn2.i-scmp.com
Chinese students are more diligent and purposeful when it comes to a GMAT examination. Take the test very seriously. The GMAT examination is considered as a special examination by many Chinese test takers for getting an admission to a top business school. Now getting admitted to a top best school definitely requires a higher GMAT score. It is a fact that GMAT is not the biggest academic test that the students in China work the hardest for. It is just another hurdle for them to cross in order to have a bright Career.
Amongst all the other competitive exams for higher education gaokao is often described as the most pressure-packed examination in the world. It is a 9 hour National Higher Education entrance examination. Based on a student performance in this examination it is decided whether they should secure the admission to courses for the most valuable undergraduate degrees at top colleges or universities. For the Chinese students who undergo this examination GMAT is not at all difficult. The students in China spend almost all of their lives in cracking the gaokao test.
Strong Quantitative Ability
According to the data collected with the GMAC, it was revealed that Asian students perform better in the quantitative section of GMAT than the counterparts.  Particularly the south and East Asian students do way better than students of the US in math fundamentals. A majority of the students from China who cleared GMAT to have a very strong background in the engineering field also. China seems to give greater emphasis on quantitative analysis than courses elsewhere and therefore the candidates for GMAT who have an engineering background do better in the quantitative section.  The students from China are aware that when it comes to the verbal section they are a little weak so they make it up by scoring as high as possible in the quantitative section to compensate.
Highly motivated and disciplined the students from China highly motivated and discipline these students from China garden sensitive and prefer top business schools. By being so choosy about there was a school they have no option but to score very high in GMAT. Hence they prepared with a lot of dedication for this examination.
If at once you don't succeed, try again!
Yes, you got it right! the students don't do it alone they work as a team. A majority of the Chinese students who apply to your universities in the United States hear from a well to do families and are able to seek services of the best admission Consultants. These admission consultants in China healthy students find the way through the entire Business School admission process in the US.
Proper guidance from these Consultants is given to the Chinese GMAT test takers. Selection of colleges, submitting the applications, writing the essay and doing well at the interviews etc. Proper guidance and support are offered to the students by these Consultants. Many also take up for tutoring classes shelling out thousands of dollars to pick up some tricks to ace the GMAT. Most of the parents in China don't mind shelling out money for this purpose.
Another trick that these Chinese students who appear for GMAT use to score high give the test multiple times until they achieve a score that will get them to the US or European business schools. An MBA consultant said that his client appears for GMAT three or four times in order to achieve a higher score so that he can get admitted to his dream Business School.
The Chinese applications are kind of over-represented in the pool of the applicant the admission committee. To avoid admitting too many applications with a similar background. In such a situation the competition level Rises and it becomes important to have a higher GMAT score to stand out of the crowd. Because generally, the admission committee uses the GMAT score to separate and select the best from the pool of applicants.
Hard work is the Key to Success
Source:https://www.marketingtochina.com
It's not about hard work it's about smart work. Chinese students just don't study hard they do it the smart way. The adopt strategic skills and follow the mantra that practice makes man perfect.  They look up at the preferred business school's  GMAT requirement to estimate the target. Setting a target motivates them to pursue the highest score. Many join test prep courses to get a better understanding a learn the easy problem-solving method. Read here to know more about top 5 high paying jobs in the USA.
Discover the top colleges in the United States.
Hey, we got you the Chinese secret for cracking the GMAT. If you find it useful for yourself you can adopt them too.
Good Luck!
Also Visit:-