There are Canada is one of the top countries for the study of MS and diploma courses in various fields. The graduate students can also work in Canada temporarily to earn their living and pay for their fees. The question arises many times for those who wish to pursue masters abroad, which country they should put on their priority list, US or Canada?
Students analyze their answers on the criteria like job opportunities, fees of the universities, location, immigration but they should also keep the factors like reputation of the university, quality of education, relevance to the course, current work scenario in mind before choosing the country.
Source: ChetChat
If we see the probability, getting into a US university is much easier even if you have above-average scores whereas in Canada there are 15 – 20 good universities which offer good courses and quality education. U.S. and Canada's universities equally offer research-based and not – research-based courses to the students. If we see the job prospects, U.S. has greater job opportunities than in Canada as there are many big companies occupying the state, but it also brings a drawback of very low job security and high competition.
There are many other factors to compare the two countries like Tax, fees to decide upon. Coming back to the prospects of work after your graduation, there are two kinds of temporary work permits Post Graduation Work Permit (PGWP) – there is a list of do's and don'ts, who can apply for this permit. The official website has a list of designation learning institutions and students from those institutions can apply for the work permit. Other types of work permit – the other type is further differentiated into open work permits, employer-specific permits.
The details are mentioned on their website. The population of international students studying in Canada has grown over the years, from 25,000 in 1995 to 100,000 in 2011. Currently, the number has increased to 190,000. It is also the second most popular destination for Indian students wishing to pursue foreign education.
Why Study In Canada?
The universities in Canada are known for their high-quality teaching and rigorous quality controls. The post-graduation programs are research-based and the curriculum focuses more on practical projects. If you're not looking for thesis-based courses and research work then Canada might not be the destination you wish to pursue abroad education, there are not research-based universities too but they're hard to get in.
Along with the course, the universities also offer the students industry-based projects and internships to give them experience of on-field work. As we all know the cost of studying in Canada is lower than in other countries like the US, UK, Australia and there are a few scholarships available for international students as well.
Over the years Canada has become a multicultural country with people residing from so many different countries, states, and cultures. The people there are friendly and interested to learn new languages and cultures. It is very easy to find your own country ethnic foods as this country has accepted a diverse number of people. The languages spoken officially are English and French.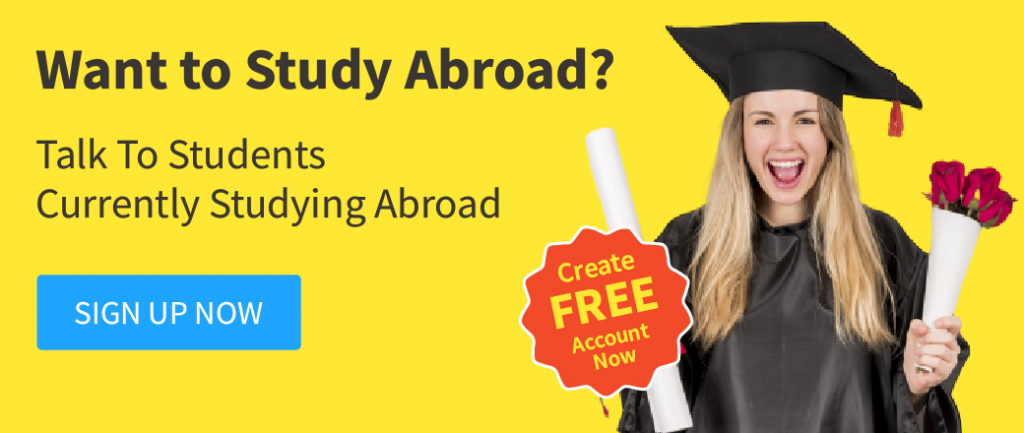 Best Universities for PG Diploma in Canada
Mention below are some of the best universities for PG Diploma in Canada :
Courses in Canada after Graduation
Here is the list of courses in Canada after graduation:
Project Management
Mechatronics and Robotics
Information Technology
Wireless Networking
Information Systems
Logistics and Supply Chain Management
Nursing and Midwifery
Study In Canada After Graduation
Canada is the most opted for country to study abroad by international students because it provides quality education and offers various internationally recognized undergraduate and postgraduate courses. It is preferred as the cost of education here is comparatively lesser than in other countries such as Australia, United Kingdom, and United States.
Most of the universities in Canada are majorly funded by the public sector, which is why they provide high quality and higher autonomy in academics. This helps them to keep the course on par with the needs of the market and is highly beneficial for postgraduate students.

Benefits of Studying In Canada After Graduation
Canada has high standard of living. According to various reputed surveys, Canada is ranked among the best places to live in the world. Many types of educational institutes are present in Canada which provide a wide range of postgraduate courses to choose from.
Canada has low tuition fees and quality of education for postgraduate international students. Because of which it is highly competitive to gain admission.
Canada takes student's safety highest priority. Most of the universities have campus security 24/7.
As Canada has high number of international students, various postgraduate courses are available in the language of communication as English or French.
International students pursuing postgraduate courses can apply for work permits while pursuing or after completion of their education. They can work on or off campus during their studies.
Postgraduate diplomas issued by Canadian universities are recognised globally.
International students pursuing postgraduate courses can apply for scholarships for tuition fees or complete educational expenses.
PG Courses in Canada
Here is the list of PG Courses in Canada:
Business Management
International Business Management
Supply Chain Management
Data Analysis
Pharmacy
Biotechnology
Computer Science
Information Technology
Artificial Intelligence
Project Management
Courses After BA in Canada
Here is the list of courses after BA in Canada:
Master of Arts in Planning
MA in Intercultural and International Communication
Masters in Administrative Science
MA in Public and Pastoral Leadership
MA in Anthropology
MA in Media and Public Relations
MA in Professional Communication
MA in Conflict Analysis and Management
Study in Canada After Graduation in India
Canada has always been known for its excellent education system at an affordable price. Canada is one of the biggest attractions for students looking for studying abroad and Indian students are among the top.
Whether you are thinking of study in Canada after 12th or after Graduation, there are four facts that an Indian Student should keep in mind:
1. Excellent Ranking
There are a total of 96 Universities in Canada, among which 26 universities rank under QS World University Ranking 2020.
Canada is also the Top 5th Country which provides a strong higher education system to students according to the QS Higher Education System Strenght Ranking 2018.
2. Canada Intake System
Canada has three intakes throughout the whole year:
January
May (Low Intake)
September (High Intake)
University Applications start 1 to 1.5 years in advance and closes applications 5-6 prior to Admissions.
3. Postgraduate Degrees in Canada
There are certain requirements when applying for postgraduate or Masters in Canada.
When Applying for a Masters's Degree a student should have 16 years of academic education ( Indian students can take up 1-year graduate or diploma courses in Canada to complete 16 years of education). Students should also have more than 70% score and 6.5 in IELTS.
For an MBA Degree, a student should have 15 years of academic education with a compulsory 1 year of work experience. More than 75 %, 580-500 in GMAT and more than 6.5 in IELTS.
4. Post-Graduation Work Permit Program
Canadas Post-Graduation Work Permit Program allows students to apply for work permits after completing their graduation. The Stay-back time period depends on the course they apply for:
8 Months Program ( 8 Months stay back )
1 Year Program ( 1 year stay back )
2 Year or more ( 3 years stay back )
Requirements For Study In Canada After Graduation
Students who are willing to study in Canada after their graduation need to be eligible for the same. There are requirements that a student needs to fulfill before he/she can be selected. An Indian Student should meet minimum English language requirements. The student should have also 65% in Humanities and 70-80% in Science/Commerce in Class 12th.
Documents Required:
Copies of 10th, 12th and Graduation
Two reference letters from previous academic teachers
Two Letter of Recommendation from your previous workplace
Statement of Purpose (SOP)
Essay
Resume
Photocopies of your test scores of GMAT/ IELTS/ TOEFL
Proof of Funds
Medical Certificates
Certificates and achievements received at the state and national level
Study Gap Accepted In Canada After Graduation
A study gap may have been taken for numerous reasons, students mostly take a year gap to perform better in the Joint Entrance Exams and NEET. The year gap gives them enough time to prepare for the national entry-level exams with no pressure from schools or colleges. Many students also take a gap year after their undergraduate studies. Such students often take up advanced courses, take up volunteer work, internships, etc.
Study gaps in Canada can be issued by the candidates who are applying for new study permits in Canada. A very long study gap can prove to be a problem for the university to consider a candidate but the Canadian education system are however lenient enough to consider it for international students. For postgraduate applicants, the study gap for up to 5 years is acceptable.
Percentage Required For Study in Canada After Graduation?
The admission requirements to study in Canada after your Graduation are:
For Diploma/Certificate Programs
Graduated from Senior secondary school
Minimum overall of 60% in 10th and 12th Grade for all streams
For students applying to Information Technology, Construction & Engineering programs (i.e.: Mechanical, Civil, Electro-Mechanical, IT/Computers, Architecture, Construction, Interior Design): minimum overall of 50% in MATH in 10th AND 12th
For all other programs: 12th passing scores in English and Maths. If no 12th Math, 50 % in 10th Math is required.
For some limited programs, minimum grades in Grade 12 Science, Maths, and English may be required.
For Post Graduate Programs
Applicants for a postgraduate program must have graduated from a University or College.
1st or 2nd class degree results required.
The second class degree result must have a minimum overall average of 55% for Business programs and 60% for all other streams.
Fashion programs must have a First class degree with a minimum of 70%.
English Language Requirments
| Tests | Diploma/Certificate | Postgraduate | GBC Degree Programs |
| --- | --- | --- | --- |
| IELTS (Academic) | 6.0 overall, minimum 5.5 in each skill band | 6.5 overall, minimum 6.0 in each skill band | 6.5 overall, minimum 6.0 in each skill band |
| TOEFL | 80 overall, minimum 20 in each skill band | 88 overall, minimum 22 in each skill band | 84 overall, minimum 21 in each skill band |
| PTE (Academic) | 54 overall, minimum 50 in each skill band | 60 overall, minimum 55 in each skill band | 60 overall, minimum 55 in each skill band |
Diploma In Canada After Graduation
In Canada, after completing your undergraduate degree program you can go for a post-graduate diploma.A PG diploma or postgraduate diploma is a graduate diploma which is meant to offer people with a relevant undergraduate degree a chance to improve their employability skills. It is usually a 12 months course and there are many Canadian Universities which offer this course.
Top Diploma Courses in Canada are:
Diploma in Digital Marketing Specialist Co-op
Diploma in 3D Modeling, Animation Art and Design
Diploma in Graphic Design Technology
Diploma in Culinary Management
Diploma in Hospitality – Hotel Operations Management
Diploma in Global Supply Chain Management and International Trade
Diploma in Quality Assurance and Regulatory Affairs – Food, Pharma, and Cosmetics
Diploma in Tourism Management
Concept Art Diploma: Animation & Video Games
Diploma in Network Technician
Diploma in Business
Video Game Design and Animation Diploma
Diploma in Computer Systems Technician
Diploma in Hospitality Management and Co-op
Media Design and Web Development Diploma
Diploma in Business Administration Co-op (Daytime and Evening Options)
Diploma in Fundamentals of Hospitality and Tourism Co-op (Evening)
Diploma in Cybersecurity Specialist Co-op
Diploma in Business Management (Daytime and Evening Options)
Diploma in Hospitality and Tourism Management Co-op
Diploma in Business Management Co-op
Diploma in Data Analytics Co-op
Study In Canada After Graduation in Commerce
The Canadian education system has expanded its capacity for students and introduced some academic exposures over the period which is as follows:
Accounting
Mathematics (Mathematics Compulsory)
Economics – Microeconomics & Macroeconomics
Finance
Marketing
Business
Human Resource Management
Student Visa for Canada
To obtain a study permit in Canada, you must meet the following requirements:
Applicants must show that they have enough money to pay for tuition, living expenses, and return transportation.
Applicants must be enrolled in a certain educational institution in order to be considered (DLI).
A qualifying candidate must be a law-abiding citizen with no criminal record who does not constitute a national security danger to Canada. A police certificate may also be needed of students.
Applicants must be in good health, and a valid medical certificate may be requested if necessary.
Applicants must show an immigration officer that they intend to leave Canada when their visa expires.
The following documents are required: evidence of acceptance, proof of identification, proof of financial support, letter of explanation, and SOP for the student visa.
Cost Of Studying In Canada After Graduation
The fees of studying in Canada are reasonable as compared to other countries. The range is from CAD $16,250 (8.5 lacs) to CAD $28,650 (15 lacs) annually. The master's degree in Canada is usually one to two years long. A few subject areas like biotechnology engineering can take up to 3 years as well.
| Sr. No. | Area of Study | Average Annual Tution Fee in CA$ | Average Annual Tution Fee Cost in INR |
| --- | --- | --- | --- |
| 1 | Engineering | 17,213 | 895,076 |
| 2 | IT & ComputerScience | 15,015 | 780,780 |
| 3 | Physical & LifeSciences | 14,502 | 754,104 |
| 4 | Agricultural Sciences | 13,428 | 698,256 |
| 5 | Architecture | 23,130 | 1,202,760 |
| 6 | Pharmacy | 11,891 | 618,332 |
| 7 | Visual & Performing Arts | 13,636 | 709,072 |
| 8 | Humanities | 14,147 | 735,644 |
| 9 | Law | 16,695 | 868,140 |
| 10 | Business Studies | 22,154 | 1,152,008 |
| 11 | Regular MBA | 36,623 | 1,904,396 |
| 12 | Executive MBA | 61,190 | 3,181,880 |
| 13 | Social Sciences | 14,283 | 742,716 |
| 14 | Education | 15,262 | 793,624 |
| 15 | Dentistry | 21,894 | 1,138,488 |
| 16 | Veterinary Medicine | 8,777 | 456,404 |
Living Expenses in Canada
The living expenses in Canada range around CAD $10,000 (5 – 6 lacs) per year to cover the living expenses in Canada. It also depends upon the kind of lifestyle one pursues. If you choose to live in Toronto, Vancouver then the living expenses will be high. Part-Time jobs in Canada As mentioned above, there are two kinds of work permits available after graduation or post-graduation, the students can do part-time jobs to pay their college fees and living expenses in Canada.
As a full–time international student, they're allowed to work for 20 hours per week off-campus during the semesters, and in the summer or winter breaks students can work full time without a work permit. Health Insurance Facilities for International Students It is important for international students in Canada to have health insurance.
Provinces like British Columbia, Alberta, Newfoundland, New Brunswick, Labrador, and Saskatchewan have international students under their provincial health care plans, but the validity plans usually depend upon the duration of the stay. In contrast, international students studying in Ontario, Nova Scotia, Manitoba, Prince Edward Island or Quebec need to arrange for private health insurance.
Top Colleges In Canada for MS
University of Toronto – This university is home to vast, exceptional, innovative and top-class students and faculty researchers. It has been ranked 21 worldwide in the Times Higher Education 2019 and 28 in the QS world rankings. The college offers a variety of courses in research and gives students exposure to practical work. It is one of the oldest universities in town.
University of British Columbia – It is ranked amongst the 40 best universities in the world. It is also a global research and training center. The research funding is around $500 million every year; it is counted in the top 20 public universities in the world. The university also gives a good amount of internships and placements. It is ranked 37 in the World University Rankings 2019, 47 in the QS world ranking 2019.
McGill University – It is the oldest university residing in Montreal. It can be called as the topper's institute as highest grade students pass out from this university. To get into this university is also hard as the students have the highest average entering grades in Canada. It is ranked 33 in the QS World Ranking 2019 and 44 in the World University Ranking 2019.
McMaster University – It offers a variety of courses in the field of social sciences, engineering, humanities, business, science, etc. The institution accepts applications from candidates consisting of persons with disabilities, women, Metis and Inuit persons, members of racialized communities, LGBTQ-identified persons. It is ranked 77 in the World University Ranking 2019 and 146 in the QS World Ranking 2019.
The University of Montreal – It is the largest university in Quebec and the second-largest in Canada. It is considered as a major North American research university. The university offers a variety of undergraduate, graduate and certificate courses, the undergraduate courses are given in French. It is ranked 90 in the World University Rankings and 149 in the QS World Rankings.
Eligibility Criteria For Study in Canada
To apply for an MS course in Canada the minimum requirement is the candidate must have 16 years of education including a 4-year bachelor's degree.
The minimum GPA required is 3 on a scale of 4. In the Indian scale, it is calculated as 7.0 – 7.5 CGPA. The top universities accept higher percentages like 75% to 78% and a lot of emphases are given to the last 2 years of the bachelor's degree.
Certain universities also ask for GRE/GMAT scores and it is enlisted on their official websites. In case a candidate wants to do MS in a business field, they need to have 1 to 3 years of work experience. The IELTS minimum scores required for Canada is 6.5 to 7.0 or TOEFL is 90+.
Most of the degrees obtained in India are a 3-year bachelor's degree; very few colleges in Canada accept that kind of applicants. They might accept 3-years Bachelor's degrees from countries like the UK or Australia. Carleton University and the University of Manitoba accept 3-year Bachelor degrees for their Master's Programs.
Job Prospects After Studying In Canada
After your completion of the Master's degree from Canada, you are allowed to work as long as the length of the degree. To work beyond it, one needs to apply for the PGWPP – Post Graduation Work Permit Programme within 90 days after you officially complete your course. There have been a lot of jobs in Canada recently; hence the international students shouldn't find it hard to find a job in Canada.
The average salary for entry-level jobs in Canada is about CAD $50,000 to CAD $60,000 annually. However, in fields like IT & Computer Science, Scientific Research, Petroleum & Oil and Renewable Energy, Big Data can have higher salaries than mentioned.
Check Out: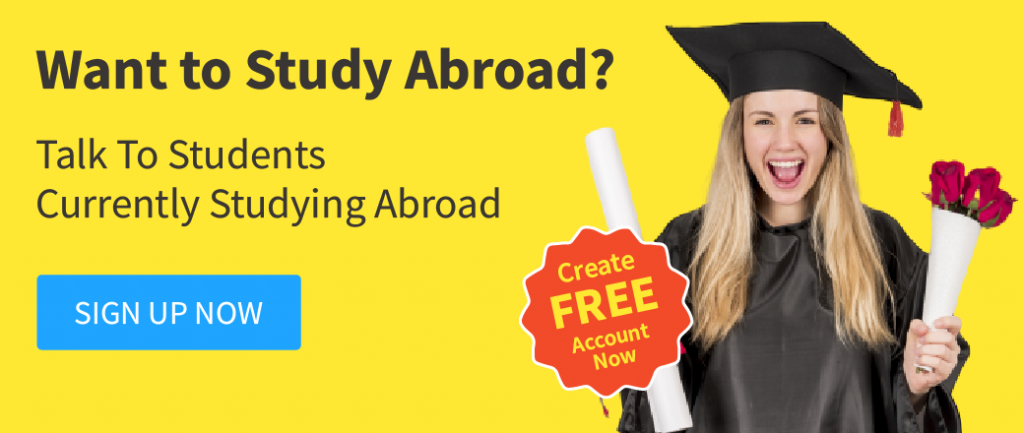 FAQ
Q. What are the type of courses after graduation in Canada?
Ans. Here are the types of courses after graduation in Canada:
1. Postgraduate diplomas
2. Masters programs
3. Doctorate Courses
Q. What is a Post Graduate Diploma?
Ans. A Postgraduate Diploma in Canada also called as Graduate Diploma, are programs offered to students that have completed their undergraduate studies. Master's Programme is of three years' duration, while a PG Diploma's duration is of 1-2 years. It is often divided into two or four semesters.

Q.What is the eligibility for master courses in Canada?

Ans. For a masters program, universities need students to have a high ranking undergraduate degree from an accredited institution.
For a one-year diploma or certificate, the conditions may vary between achieving a higher secondary qualification (10+2) to an undergraduate based on the subject.
Some of the top colleges in Canada may have a few additional criteria for the admission process. The general application package requires Statement of Purpose (SOP), Letters of Recommendation (LORs), GRE/GMAT scores (optional) and English language test (IELTS/TOEFL).
Students require a Visa as well to stay in Canada.
Q. What is the scope of PG 1-year Diploma in Canada?
Ans. The postgraduate diploma will enable you to start of your career, especially if it is in Canada. Skilled workers and professionals like Engineers, Doctors, Nurses, etc are in demand in Canada.
Thus, your educational background and practical experience along with a PG Diploma in the relevant field will help you bag your dream job.

Q. Will I get a work permit in Canada after doing a 1-year diploma course?
Ans. You might gain a work permit in Canada after pursuing a diploma. The course must be full-time and the duration should be at least eight months to be eligible for PGWP.
If you have studied for a course duration of one year then you can apply for work permit up to one year, and if you have studied a course of two years duration then you can apply for work permit up to three years.

Q. What are the types of work permits for international students in Canada?
Ans. Post-Graduation Work Permit (PGWP): International students pursuing higher education in Canada and want to work there apply for this permit.
Openwork permit: It allows you to work for any employer only in specific situations.
Employer-Specific Work Permit: It is issued based on the employer, type, duration and location of work.

Q. What are the future job benefits for the PG 1-year Courses in Canada?
Ans. The student wishing to pursue courses abroad must be able to understand the market trends and opportunities that are available within Canada.
With the current demand for technical skills in the job market, especially the fields of Data Analytics and Big Data, Machine Learning, and Artificial Intelligence, there seems to be a huge demand for Engineering and technology-based careers.
Apart from these fields, the research and development in the fields of Medicine, Environmental Science as well as Management have many opportunities for students in the recently and is projected to have even in the coming years.

Q.What is the range for masters in Canada?
Ans. Here is the cost of doing masters in Canada:
MBA: 11-59 Lakhs
Masters in Mechanical Engineering: 8-29 Lakhs
Masters in Business Analytics: 14-36 Lakhs
Masters in Data Science: 12-14 Lakhs
Masters in Computer Science: 36- 42 Lakhs
Masters in Civil Engineering: 14-21 Lakhs
Masters in International Business: 15-37 Lakhs
Masters in Health Administration: 11 Lakhs
Q. Can International Students study in Canada for free?
Ans. There are no universities in Canada that are tuition-free for Domestic or International students. You can study for free by getting a complete tuition scholarship or completely funded scholarships. Although, there are very affordable universities in Canada for international students.

Q. What are IELTS and TOEFL?
Ans. IELTS and TOEFL are English Proficiency Exams. If you want to study internationally and do not originate from an English-speaking country, you will need to give one of the exams to apply. It is needed for both undergraduate and graduate programs and a high score on the exams is desirable.