The main reason why the Phd in USA is such a magnificent attraction for applicants all-round the world is the amount and the variety of courses it presents all the applicants with. Apart from that, the fact that the USA spends a major portion of its GDP on Research and Development, is also an attractive factor.
The United States isn't simply the most popular and most prominent location for PhD study abroad. It's also a one-of-a-kind piece. The US approach to postgraduate (or 'graduate') education differs significantly from the UK and Europe, including organized degree programs that combine thorough instruction with autonomous research.
PhD in USA for Indian Students
PhD programmes in the USA for Indian students, particularly at top-tier colleges, provide high-quality research and, as a result, better employment opportunities. It is widely regarded across the world as a prominent doctorate degree that demonstrates the applicant's research and academic competence.
Admission to PhD schools in the USA, on the other hand, can be highly tough. Indian students must fulfil all of the qualifying conditions established by the university's admissions committee. Tuition exemptions are offered to the majority of Indian students pursuing a PhD in USA, and a stipend is provided during the duration of the course.
---
Check out: MS in USA
---
Why PhD in USA?
Mentioned below are some reasons why PhD in USA is a good option for Indian students:
In their respective work areas, Ph.D. applicants are regarded as the most preferred candidates.
Many Ph.D. programs emphasize the development of additional skills such as time management, decision-making, and problem-solving, all of which may aid in the development of your personality.
People from all over the globe are subjected to great exposure in the United States.
Because Ph.D. students in the United States are unlikely to get enough time to work part-time, institutions provide them with a minimum stipend to help in funding their studies.
How to apply for PhD in USA?
If you're thinking about pursuing a PhD in USA, start by determining which programs best meet your requirements; they may not necessarily be those offered by the largest or most renowned universities. You can customize your materials and put up the finest potential application packages once you know what those programs are.
Process for Applying for a PhD in USA:
Make a list of your research interests
Look for programs that meet your requirements
Look for ways to finance the studies
Obtain the necessary degrees
Take the GRE
Acquire letters of recommendation
Prepare a Statement of Purpose
Fulfill online application components
Submit your application components (statement of purpose, official transcripts, writing samples, or other required materials)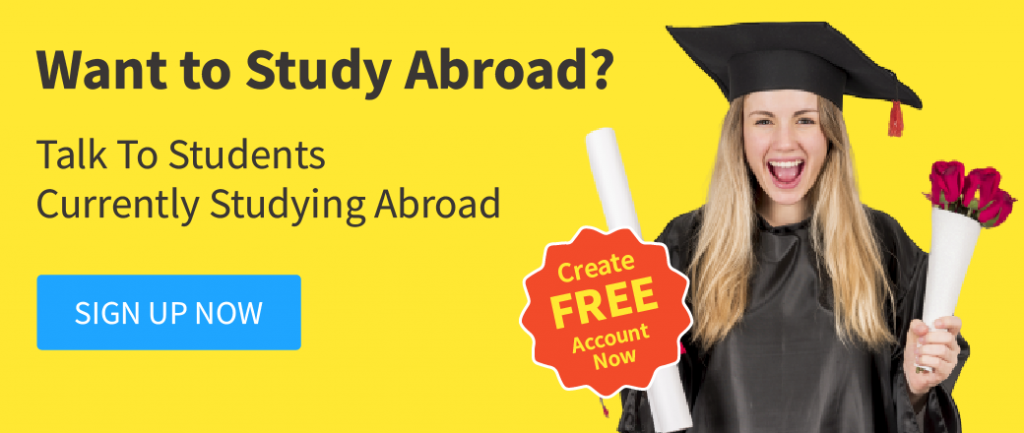 Application for PhD In USA
The application procedure for PhD in the United States is simple, and the steps are as follows:
Step 1: Get accepted into a SEVP-approved PhD program.
Step 2: Submit the $200 SEVIS I-901 charge.
Step 3: Submit your application through the internet.
Step 4: Make an appointment for a visa interview.
Step 5: Receive your visa
Top University for PhD in USA
Only around 1,500 of the 4,500 or so institutions in the United States offer PhD, but that's still a lot of choices to go through. Take the time to carefully investigate schools and programs that will complement your research interests. Look for institutions that offer programs that will enable you to do the study you want.
Top Ranked Universities for PhD in the USA are:
PhD in USA Fees
The average fees of the public and private institutions in the USA are provided below:
Private Institution Fees: For all students pursuing graduate degrees in the United States, the average private institution cost is $43,300 (about INR 32.5L) each year.
Public institution Fees: According to the graduate program's fees structure, the average fees levied by the public institution are $12,737 (about INR 9.5L) each year for resident students. However, costs for out-of-state students are greater than those for resident students.
---
Check Out: Top 10 PhD programs in USA without GRE
---
PhD in USA Cost
The cost of studying in the USA will depend on the area/city you are pursuing from PhD from. The average cost and expenses are listed below:
Tuition fees: It vary significantly depending on the university you apply to, beginning at $13,000 and up to $45,000 (INR 9.5 L to 32.5 L).
Cost of living: It varies by area and ranges from $6,000 to $12,000 (INR 4.5 L to 9 L) per year.
Student Visa Application – US$ 160 (INR 12,000)
Living Expenses: Depending on the city they choose to reside in, a single student budget in the United States ranges from US$ 10,000 to US$ 25,000 (INR 7.5L – 15L) each academic year (indicative).
Language Test

IELTS – $250 (INR 19,000)
TOEFL – $200 (INR 15,000)
PhD in USA Eligibility
The different eligibility criteria to study Phd in USA is mentioned below:
Age: There is no age limit for pursuing a PhD, and some individuals begin their studies beyond the age of 40. As a result, there are no age restrictions, and in the United States, people are valued for their backgrounds and profiles rather than their age.
Degrees: All PhD program applicants need a bachelor's degree, and some PhD programs may require a master's degree. Some PhD subjects may use other graduate-entry tests in place of the GRE. The most common tests are:

GMAT: for DBA degrees and other programs in Business and Management
LSAT: for JD programs

MCAT: for MD programs
DAT: for dental programs
PhD in USA Requirements
The requirements for PhD in USA are as follows:
Transcripts: Transcripts are needed for your application, so ensure you understand how to obtain them from your institution and send them in as soon as possible. Because your applications will be mailed internationally, you should allow adequate time for them to arrive.
GRE: GRE scores are often needed for admission to PhD schools in the United States; therefore, taking the GRE before applying is a brilliant idea.
English profficiency

TOEFL: 600 on the paper-based exam or 95 to 100 on the internet-based test

SOP: A SOP is a statement of your academic skills, awards you've earned for different extracurricular or educational activities, and, most significantly, the research you've done and the topics you're interested in. .
LOR: It is the most significant criterion for admittance rejection or acceptance. Take LORs from instructors with whom you've done research (ideally for half a year).
GPA: A GPA of at least 3.5 on a scale of 4 is required for admission.
Duration of PhD in USA
A PhD program in the United States typically is of 4-6 years. Some students, on the other hand, take an average of eight years to finish the degree. The years of course work are split into two categories: 1-4 years of course work and 2-4 years of dissertation study.
The academic year in the United States is divided into two teaching semesters: August to December and January to May. PhD students' courses and evaluations occur throughout the academic year.
Types of PhD in USA
The PhD program in the United States will contain a variety of extracurricular activities and courses on relevant topics. While some universities provide professional doctorates, such as the Doctor of Business Administration (DBA) and Doctor of Education (EdD), others do not.
Other doctoral degrees are available for individuals interested in pursuing a career in medicine or law. The JD (Doctor of Laws) is a doctorate degree in law created specifically to meet the criteria for practicing law following completion of the course.
The MD (Doctor of Medicine) degree is the doctorate given to medical students. According to the current needs, this program is also built in a new way. Only students who want to practice medicine in the United States or who intend to work in the United States should enroll in the MD program.
PhD in USA in Management
A PhD in business administration shows significant discipline and dedication to leadership excellence, setting graduates apart from their management competitors. Doctoral graduates work in several growing national sectors, including health and information technology, depending on their degree focus, hobbies, and industry experience. Many Ph.D. in management graduates, via research or teaching, help influence the future of the business practice.
PhD in USA in Computer Science
The PhD in Computer Engineering trains students to investigate essential areas of computer engineering such as computer architecture, integrated controller design, photonic processing, high-performance computer science, and network computing.
PhD in USA in Psychology
Clinical, counselling, and school psychology are the three doctorate programs recognized by the American Psychological Association. A Ph.D. in psychology is for those who want to teach or do research, while a Psy.D. is for those who want to work in private practice or with patients.
PhD in USA in Marketing
A PhD in Marketing is a 3-5 year full-time doctoral program. This is a professional degree that seeks to educate students to teach and do research using a range of courses that focus on theoretical elements of marketing.
PhD in USA in Biotechnology
PhD Biotechnology is a three-year doctoral program in biotechnology that takes around three years to finish. Students in this course will study topics such as Research Methodology, Scientific Communication, and Recent Trends in Biotechnology, among others.
PhD in USA in Physics
Those pursuing a PhD in Physics may anticipate it to take four to five years to complete, with two years of classroom study and two to three years of research and experimental work for their dissertation.
PhD in USA in Microbiology
To do independent research and work at colleges and institutions, microbiologists usually require a Ph.D. Microbiology graduate students often concentrate on a branch such as bacteriology or virology. Classwork, laboratory research, and completing a thesis or dissertation are typically part of a Ph.D. program. A doctorate program in microbiology usually takes four to six years to finish.
PhD in USA in Public Health
A doctor of public health (DrPH) is a terminal degree that prepares graduates for public health practice, management, research, education, or administration.
PhD in USA in Design
This study area blends creativity with practical abilities to create a degree program with a wide range of applications. Your objectives will determine the topics and disciplines that you study. A student may learn everything from painting to lighting to animation and graphic design.
PhD in USA in Pharmacology
A PhD in pharmaceutics takes three years of full-time study. Students do research and inquire about drug action and disposition in this course. This course will instruct students by giving a broad understanding of prescription medications and preparing them to work in medical centers, clinics, or hospitals.
Harvard University
Massachusetts Institute of Technology
---
Check Out: Top engineering and technology colleges in USA
---
PhD in USA with Scholarship
It's very typical for colleges in the United States to offer financial aid to their students, and it's uncommon for successful graduate students to be completely self-sufficient. Although the 'sticker price' for a US PhD may seem expensive, it is unlikely to be the amount you will pay.
Funding will come in a variety of ways. Fees, living expenses, and other expenditures will be covered through 'full-ride' scholarships. Partial cost reductions or complete price waivers are also frequent possibilities.
PhD in USA with Scholarship for Indian Students
The scholarships listed below are for Indian students who want to pursue a postdoctoral program in the United States of America.
Salary After PhD in USA
In the United States, a PhD does not have a required minimum wage or national compensation scale. PhD students may earn anywhere from $15,000 to $30,000 per year (INR 11.25L to 22.5L) depending on their school, area of study, and location.
PhD in USA with Stipend
The amount of a stipend is determined by the topic area and institution. Some universities provide more money for graduate students, while others offer less. If an adviser is well-funded, he may be able to augment his income through grants. However, the most frequent numbers are in the range of 18k to 25k (INR 13.5L to 18.7L).
Visa for PhD in USA
If international students want to study for a PhD in the United States, they must apply for a student visa. Students from Canada and Bermuda, on the other hand, do not need a visa to study in the United States.
Students must apply to an authorized institution of their respected country, before receiving a student visa.The US Department of State and the US Department of Homeland Security both process visa applications. The student must be of high moral character, and the profile must show that the student is coming to the nation to study.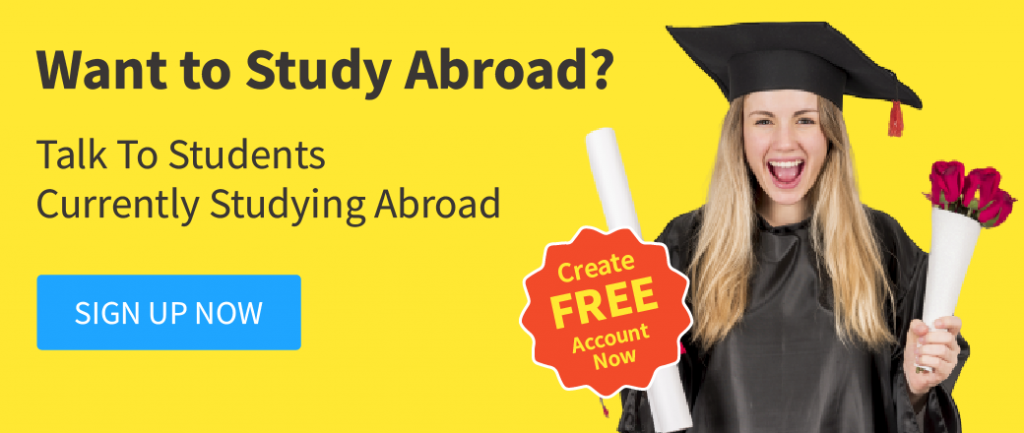 FAQs
✅ Who should I ask for a recommendation letter from?
Ans. Former instructors are a valuable source. Remember to consult with someone who can assess your preparedness to pursue doctorate studies.
✅ How do you find a job as a professor?
Ans. The academic employment market, depending on your subject, may leave a lot to be desired.If you want to get a tenure-track professorship, look for schools that have a good track record for getting students hired, as well as resources that assist students put together excellent job applications.
✅ How much do foreign students have to pay in visa fees?
Ans. When filing a visa application, students must pay a fee of $ 360. The total cost is $360, including a $200 SEVIS charge and a $160 application fee.
✅ Will a PhD help you make more money?
Ans. A doctorate may open the door to potentially high-paying professions, especially industrial research, but a PhD does not guarantee a better income.
✅ Does the amount of time you devote to a PhD influence its value?
Ans. Not in the least. In the end, you'll have the same degree of education, and a lengthier PhD may allow you to attend additional training courses and pursue professional advancement possibilities.