Healthcare Management courses in UK are high sought-after because of the quality of education and global exposure provided to students. In the United Kingdom, Healthcare management courses include a one-year course curriculum that covers public health theory and practice, epidemiology and statistics, research methodology, healthcare management, integrity, and medical aid. Indian student will have to pay between 20,000 and 45,000 Euros for pursing this course. Healthcare Management courses are offered by Top colleges in UK. An Indian student's annual tuition expenses might range from 18 lakh to 40 lakh.
---
Read along to learn more about
Healthcare Management Courses UK for Indian Students!
---
Why should you study Health Management courses in the UK?
A diverse range of Health Care System Management has been established in the UK in a variety of domains as a result of the expansion of healthcare management in today's world beyond health facilities.
This would be an ideal career path for international students pursuing an MSc in Health-care Management in the UK. By 2026, it is anticipated that increased health awareness, better and more advanced medical technology, and legislative changes would result in a 20% expansion of the field of health management in the UK.
A Master's degree in healthcare management could provide the more seasoned and qualified professionals that the growing demand will require.
Top Universities for Healthcare Management Course in UK
Check out the top universities for Healthcare management Course in UK:
---
Also read : Why study in UK ?
---
Admission process for Healthcare Management Courses in UK
The website of the university or the programme is where international students who wish to enrol in UK universities can submit their applications. UCAS portal applications are accepted by some institutions. The typical application price for institutions that offer an MS in Healthcare Management is between 50 and 90 Euros.
Eligibility criteria for Healthcare Management courses in UK
In order to be considered, candidates must have at least an upper second-class honours degree in a field related to their application, such as medicine, veterinary science, dentistry, pharmacy, biological sciences, statistics, geography, politics, psychology, or social science, among others.
Candidates with outstanding undergraduate academic standing who have also shown a commitment to public health through job, volunteerism, or research will be given preference.
Additionally, students who previously took a module in math or statistics as part of their undergraduate degree, at A-level, or in a comparable setting will be given preference.
Documents Required for Healthcare Management in UK
Resume or CV
Academic Mark Sheets 10th and 12th standard.
Academic Transcripts
Work Experience or Internship Letters
Certificates for extracurricular activities, social work, volunteer work, community service, etc. should also be included.
Updated Passport
Photo
Completed Application Form
Cost of Studying Healthcare Management Courses in UK
It is always good to have an idea about your estimated expenses for your education in the UK. Note that the following table provides an approximate cost of living for your Healthcare Management degree in the UK.
Pre-arrival cost
| | |
| --- | --- |
| Type of Expense | Cost (Euros) |
| Visa application fee | 348 |
| IELTS fee | 180 |
| TOEFL fee | 163 |
| PTE | 150 |
| UCAS Application | 20 (for one course) |
| Airfare | 425 – 638 |
| Health Insurance | 150 |
Post arrival cost
| | |
| --- | --- |
| Particulars | Average monthly Cost (GBP) |
| Rent | 450 |
| Food | 200 |
| Mobile Phone | 30 |
| Internet | 40 |
| Stationery Items | 40 |
| Clothing | 75 |
| Laundry | 25 |
| Transportation | 45 |
| Miscellaneous | 25 |
---
Check out : Study Masters in UK
---
Scholarships for Healthcare Management Courses in UK
The government and private universities also give scholarships for study in the UK. Additionally, international students can finance their education on their own through loans or by working while attending school. Working while studying is permitted for up to 20 hours per week for international students with a UK student visa.
Check out the table below for Scholarships for Healthcare Management Courses in UK :
| | |
| --- | --- |
| Scholarships | Amount Granted (euros) |
| Felix Scholarships | 100% Tuition Fee Waiver15,840 towards living cost |
| Rhodes Scholarship at University of Oxford | Covers tuition fees, travel expenses, health insurance, accommodation |
| Cambridge Masters Studentship | 12,000/year |
| Gates Cambridge Scholarship | Tuition Cost Covered |
| Warwick Chancellors International Scholarships | Tuition fees, maintenance stipend covered |
| Hilde Himmelweit Scholarship | Three awards 2,000 |
| David Vowles Postgraduate Scholarship | 2,000 |
| Great Scholarship | 11,000 for one year only |
| Think Big Scholarship | 5,000-20,000 Tuition fee rewards |
---
People also read : Scholarship for study in UK for Indian Students
---
Jobs & Salary After Healthcare Management Courses in UK
The pay range for healthcare managers in the UK is 37,888 to 42,870 Euros. Studying in the UK to earn an MS in Healthcare Management degree may be the solution to the growing need for an experienced and specialised staff.
Check out the table for job after Healthcare Management Courses in UK:
| | |
| --- | --- |
| Job Roles | Average Salary (Euros) |
| Healthcare Administrator | 25,183 |
| Healthcare Manager | 34,756 |
| Biostatistician | 33,129 |
| Epidemiologist | 44,950 |
| Healthcare Consultant | 33,859 |
| Public Health Educator | 27,500 |
| Health Information Management | 34,343 |
| Facility Manager | 32,514 |
| Nurse Manager | 39,496 |
| Hospital Administrator | 19,632 |
---
Do you wish to study Healthcare Management courses in UK?. Get your profile evaluated to know which university and course suits you best.
---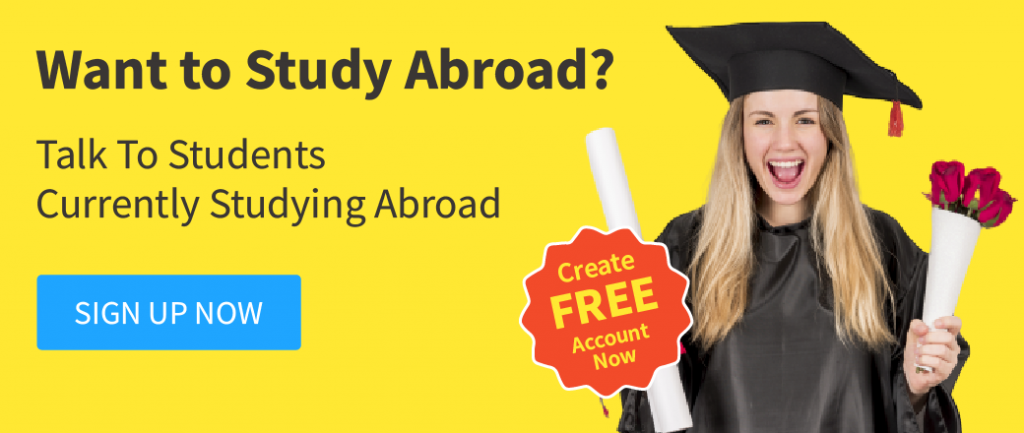 FAQs
✅ Is healthcare management in demand in UK?
Ans: Healthcare management is in significant demand throughout the UK, in hospitals, clinics, consulting businesses, insurance companies, and other private and public healthcare facilities. Additionally, graduates are frequently hired by public institutions like the NHS.
✅ What can you do with a healthcare management degree UK?
Ans: You may work in human resources to provide staff training, support, and recruitment within a large medical organisation like the NHS or you could pursue a career as a clinical manager overseeing a team of medical experts to deliver patient care.
✅ Is Hospital Management a good career?
Ans: There is a huge demand for hospital management. Hospital management pays high salaries. The average compensation for new hires is greater than 5 Lacs.
✅ Why should I study healthcare management?
Ans: When it comes to maintaining healthcare institutions, like hospitals, operating efficiently and safely, healthcare management is crucial. The seamless and efficient operation of the medical sector is up to healthcare management. As a result, patients obtain more effective care.